Moist meatloaf with crisp top is definitely in the top 10 of my comfort foods. Well, sometimes it's not that easy to achieve this if you aren't sure how long you should cook your meatloaf.
In the next few paragraphs, you'll learn how long to cook meatloaf at 375ºF according to its size. As a bonus, I'll also include the cooking time for meatloaf at 350ºF and 400ºF.
Writing a blog post about meatloaf without adding some tips and tricks for baking meatloaf along with a recipe would be pointless, right? So, I'll cover that as well.
I'll include all the important info needed for you to cook your meatloaf to perfection, so that you can brag to your partner, friends, and family!
Cooking Meatloaf At 375ºF
If you're going to cook your meatloaf at 375ºF, the cooking time depends on the size of your meatloaf. See the table below:
Degrees temp.
Size of meatloaf
Meatloaf cook time
375 degrees Fahrenheit
1 lb
25 - 30 min
2 lb
40 - 45 min
3 lb
1 hour
4 lb
1 hour and a half
5 lb
2 hours
Cooking Mealoaf At 350ºF and 400ºF
Of course, you can cook your meatloaf at different temperatures. Here's how long you should cook it at 350ºF and 400ºF depending on the size of your meatloaf:
Degrees temp
Size of meatloaf
Meatloaf cook time
350 degrees Fahrenheit
1 lb
30 - 40 min
2 lb
45 - 50 min
3 lb
1 hour - 1 hour and 15 min
4 lb
1 hour and a half
5 lb
2 hours
400 degrees Fahrenheit
1 lb
20 - 30 min
2 lb
35 - 45 min
3 lb
45 - 55 min
4 lb
1 hour
5 lb
1 hour 15 minutes
How Will You Know Your Meatloaf Is Done Baking?
The best way to know whether your meatloaf is done baking is by checking its internal temperature.
According to the USDA, you know your meatloaf is done baking if it has reached an internal temperature of 160ºF (71ºC). The same rule applies to cooking hamburgers and other ground beef mixtures.
In case you don't have a food thermometer, you can do the fork test to check for doneness. If you can easily poke the center of the meatloaf with metal fork, then you know it's done baking.
7 Tips For Baking Meatloaf To Perfection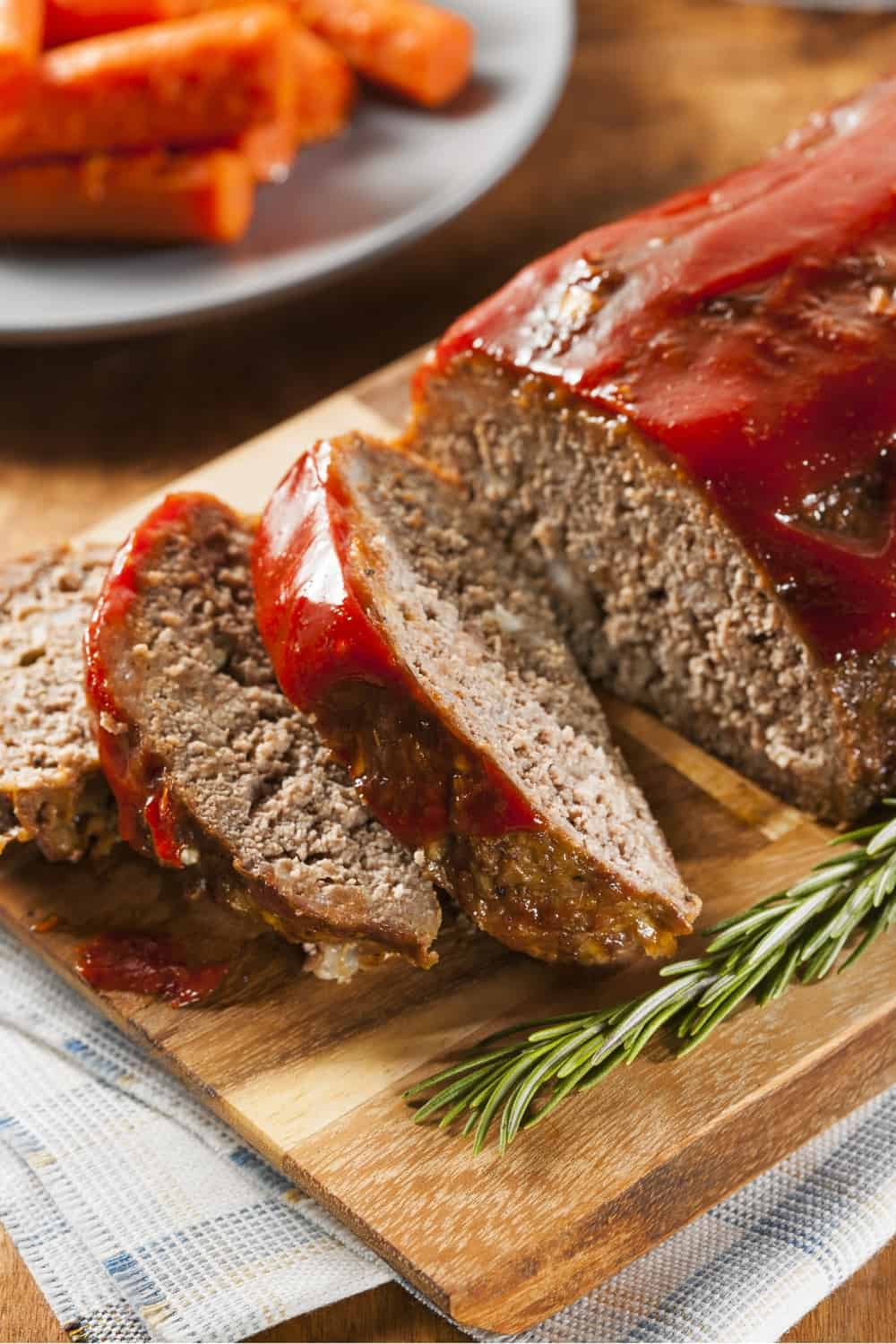 Baking meatloaf to perfection is not that complicated when you know what things to pay attention to. With these tips, everyone can become a "meatloaf specialist":
1. If you're baking meatloaf in a loaf pan, you should consider draining the fat around 15 minutes before it's done baking so that it develops a crispy texture.
2. Instead of ketchup, you can put canned tomato sauce, tomato soup or bottled chili sauce on top of your meatloaf.
3. Cover your meatloaf with aluminum foil during baking because that will keep it moist. Also, remove the foil 15 minutes before meatloaf is done baking so that it forms beautiful, brown color.
4. Mix beef with ground pork for enhanced texture and flavor of your meatloaf.
5. Add cheese to your meatloaf for "melty deliciousness".
6. Don't squish your meatloaf too much because this will make it dense and tough.
7. Allow your meatloaf to rest for around 10 minutes after it's done baking. This will ensure that it stays moist.
What Are The Best Side Dishes For Meatloaf?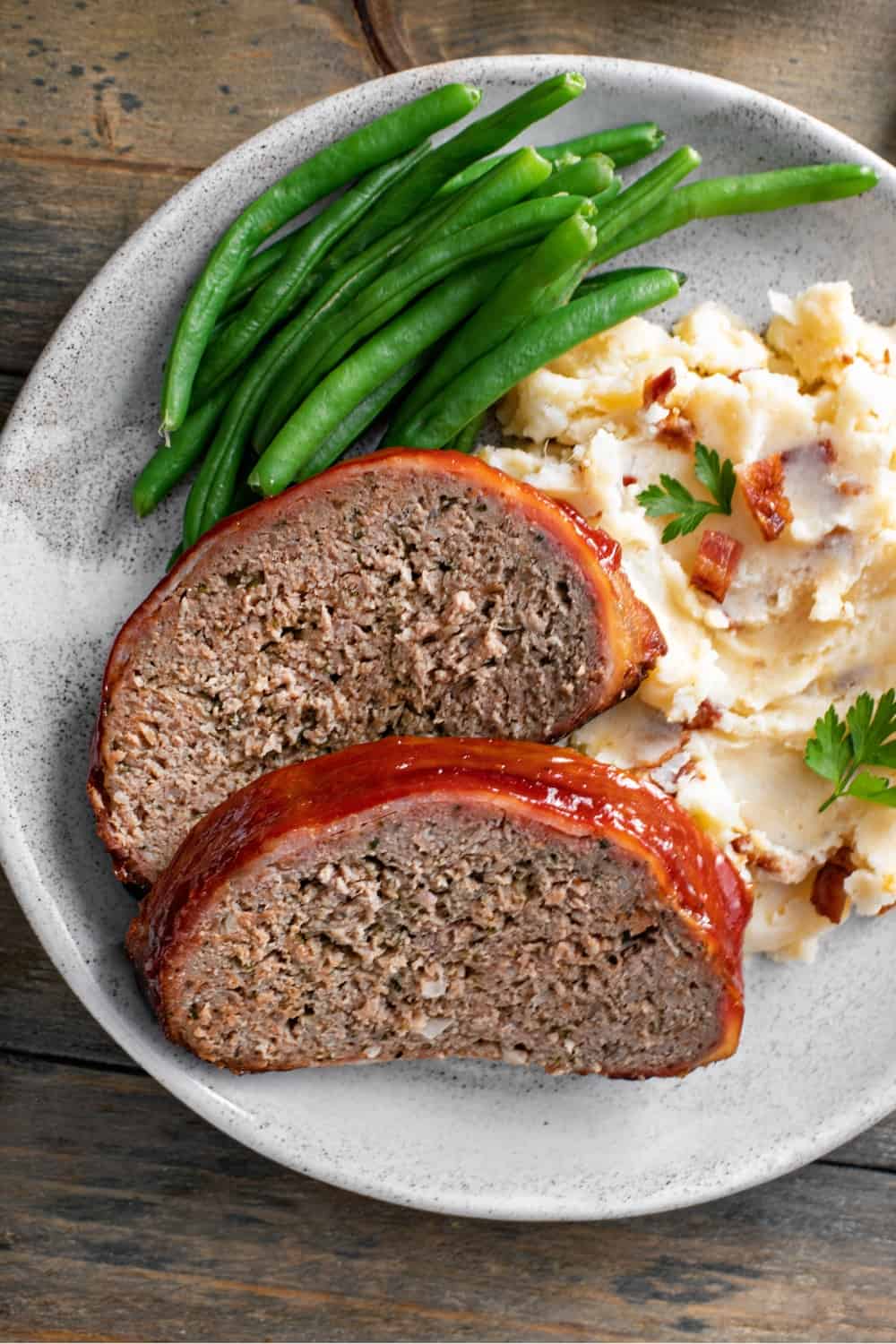 From garlic bread to potato wedges, there are plenty of delicious side dishes that will pair perfectly with your meatloaf. Here are my favorites:
• Corn bread
• Mashed potatoes
• Potato wedges
• Mashed cauliflower
• Asparagus
• Brussels sprouts
• Kikurage mushroom soup
• Lemon cake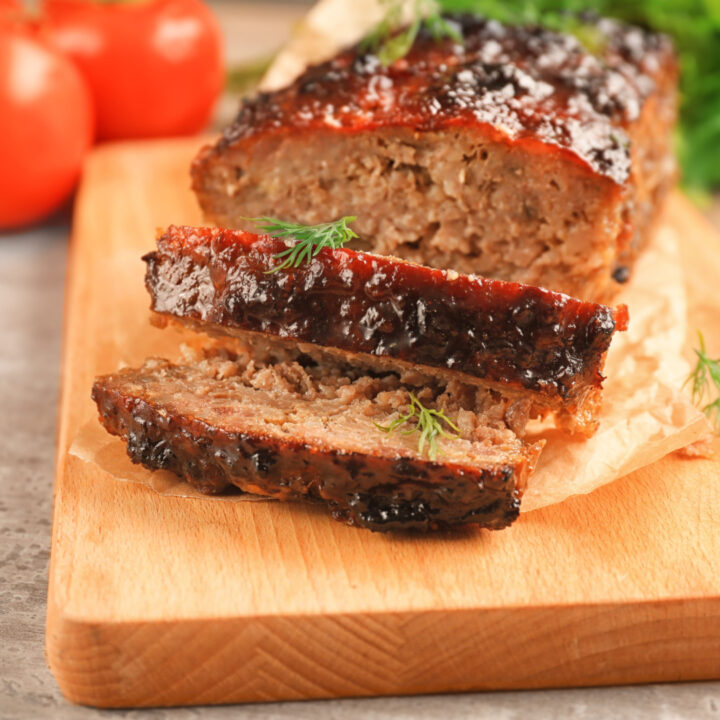 Perfectly Moist Meatloaf Recipe
I'm sure there will be no leftover meatloaf after you try out this delicious recipe!
Ingredients
1 pound lean ground beef
1/2 cup breadcrumbs
1 egg
1/2 cup milk
1/2 cup ketchup
1/2 teaspoon salt
1/2 teaspoon Italian seasoning or Italian seasoning substitutes
1/2 teaspoon paprika powder
1/2 cup chopped onions
1/2 teaspoon garlic powder or onion powder
1/2 cup chopped bell pepper, green bell pepper, or other pepper
3 tablespoons black pepper
2 tablespoons brown sugar
2 tablespoons Worcestershire sauce
3 cloves garlic, minced or pressed through garlic press (optional)
Instructions
Step 1: Preheat the oven to 375 degrees Fahrenheit.

Step 2: In a large bowl, mix together the ground beef, bread crumbs, egg, milk, ketchup, salt, Italian seasoning, and paprika. In another bowl, mix all the vegetables in with the garlic (if using) and black pepper, brown sugar, and Worcestershire sauce.

Step 3: Combine the ground beef mixture with the vegetable mixture. Now form your meatloaf by hand and place it on a baking sheet lined with parchment paper. Form it into whatever shape you would like, and use your hands to shape it, so it will cook evenly.

Step 4: Bake your meatloaf for around 40 minutes. Your meatloaf is done baking if it has reached an internal temperature of 160ºF (71ºC). When done baking, allow it to cool for 10 minutes before slicing and eating it.
Nutrition Information:
Yield:

4
Serving Size:

1
Amount Per Serving:
Calories:

456
Total Fat:

17g
Saturated Fat:

6g
Trans Fat:

0g
Unsaturated Fat:

8g
Cholesterol:

150mg
Sodium:

856mg
Carbohydrates:

39g
Fiber:

4g
Sugar:

18g
Protein:

39g
Enjoy Your Meatloaf!
And don't forget to share the recipe with others along with some tips and tricks that you've learned today. Also, remember that you can always freeze the meatloaf leftovers because it would be a blasphemy to toss them. Wouldn't you agree, dear reader?