When talking about the American kitchen, the first thing that comes to most people's minds is definitely the hamburger. And, that is not a surprise since hamburgers, as well as cheeseburgers, are staples of American cuisine.
The secret of those juicy burgers is that they are so amazingly delicious, of course, as well as that they are very easy to make. You don't need a lot of ingredients, and all of them are affordable and easy to find.
All you need is one good ground beef or ground turkey patty, a slice of cheese, a few tomatoes, a lettuce leaf, and a few seasonings. Of course, these are some most common ingredients, but you can always experiment when it comes to hamburgers.
Since more and more people tend to make their own hamburgers in recent times, a lot of questions arise about the making process.
The most common questions are related to frozen patties. I hear some questions like "How do I bake frozen hamburgers in the oven?", "How to cook frozen turkey burgers in the oven"? etc.
But, the most common one is "How to cook frozen hamburger patties?".
In this article, I will show you the main steps that you have to follow in order to cook frozen hamburger patties properly.
I will provide you with some important information related to this topic as well.
How To Cook Frozen Hamburger Patties In The Oven?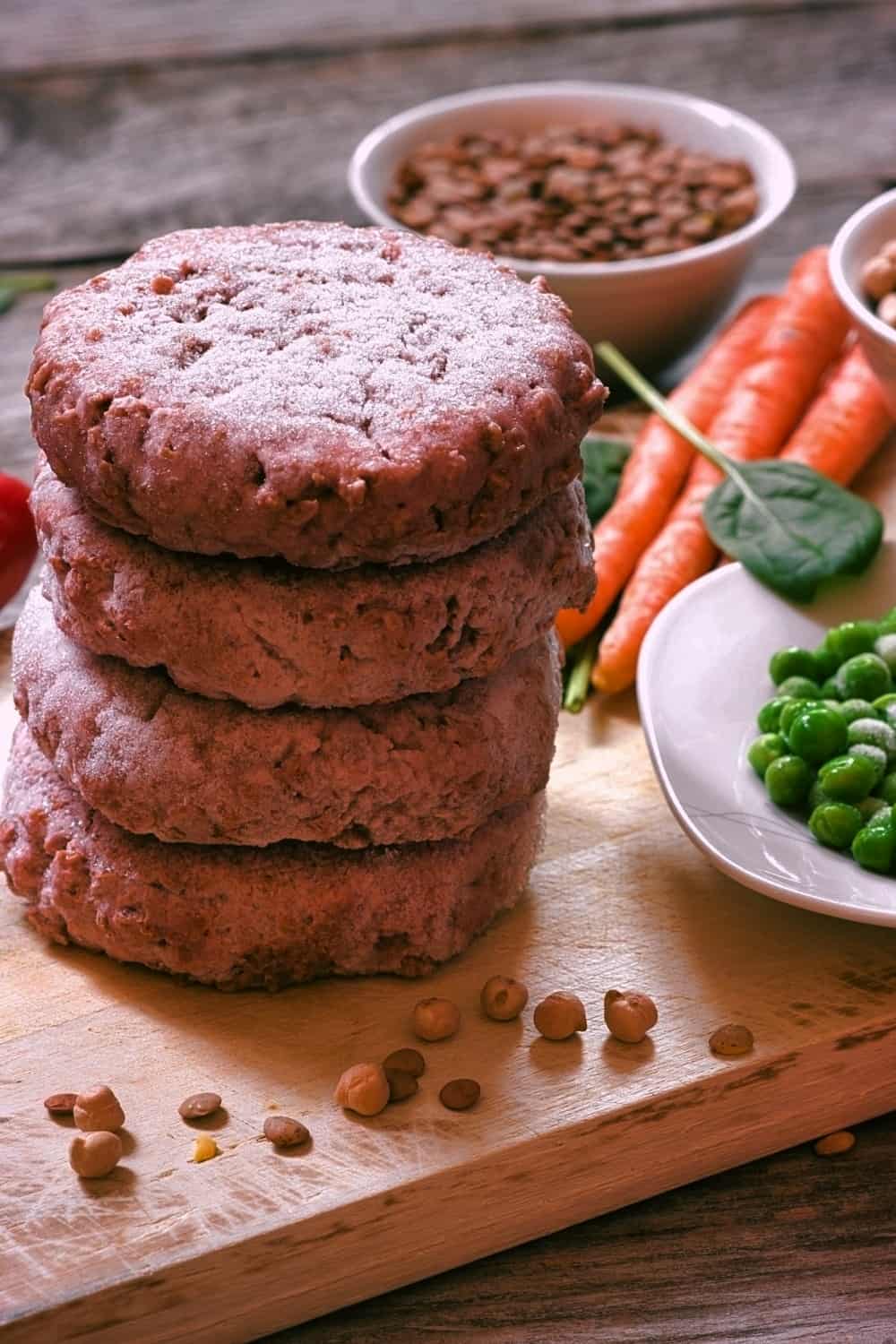 I will head straight to the point here. I will reveal to you what are the ingredients and equipment that you need, as well as a few simple steps that you need to follow in order to cook burgers from frozen properly. Here, I will use ground beef patties for my delicious juicy burger.
Ingredients
As I already said, there aren't many ingredients in hamburgers or cheeseburgers and they are quite affordable. In this particular case, all that you'll need are three main ingredients and some seasonings.
• Frozen Beef Patties: Unless you are vegan or vegetarian and you want to make a veggie burger for yourself, adequate meat is essential for the hamburger. I recommend frozen beef patties as your frozen burger, although you can use turkey patties for one delicious turkey burger. It is up to you to decide.
Buy patties that are 1/4 pound for the best burger.
• Cheese: Cheese is really optional, but I personally can not imagine my burger without cheese, so I would warmly recommend you add a slice of cheese. My personal favorite is American cheese, but you can also use cheddar, smoked gouda, stilton, or pepper jack. It is really up to you.
• Your favorite seasonings: When it comes to seasonings, I like to simplify things really. A bit of pepper and slat is all that you need really. Of course, you can experiment here as well by adding some other seasonings like onion powder or garlic powder.
• Burger Buns: Of course, there are hamburger buns that ultimately unite this whole structure. Here, you can also choose between various types. Since I like simplicity, I always choose plain or sesame seed buns with a very simple flavor profile.
If you are a fan of more complex flavors, you can choose some other types like potato ban, pretzel ban, lettuce ban, kaiser roll, or brioche for some really dynamic flavor and texture.
Equipment
When it comes to equipment, you don't need something special really. If you are a home cook that cooks very often, it is most likely that you have all of this already in your cupboard.
• Cookie Sheet/Baking Sheet: It is the basis of the whole process.
• Aluminum foil: You will use it to wrap the baking sheet for easier cleanup later.
• Metal Wire Rack: The wire rack will allow the grease to drip away from the meat. It is essential for crispy meat on the outside.
• Metal Spatula: You will use a metal spatula to split the patties apart.
Step-By-Step Guideline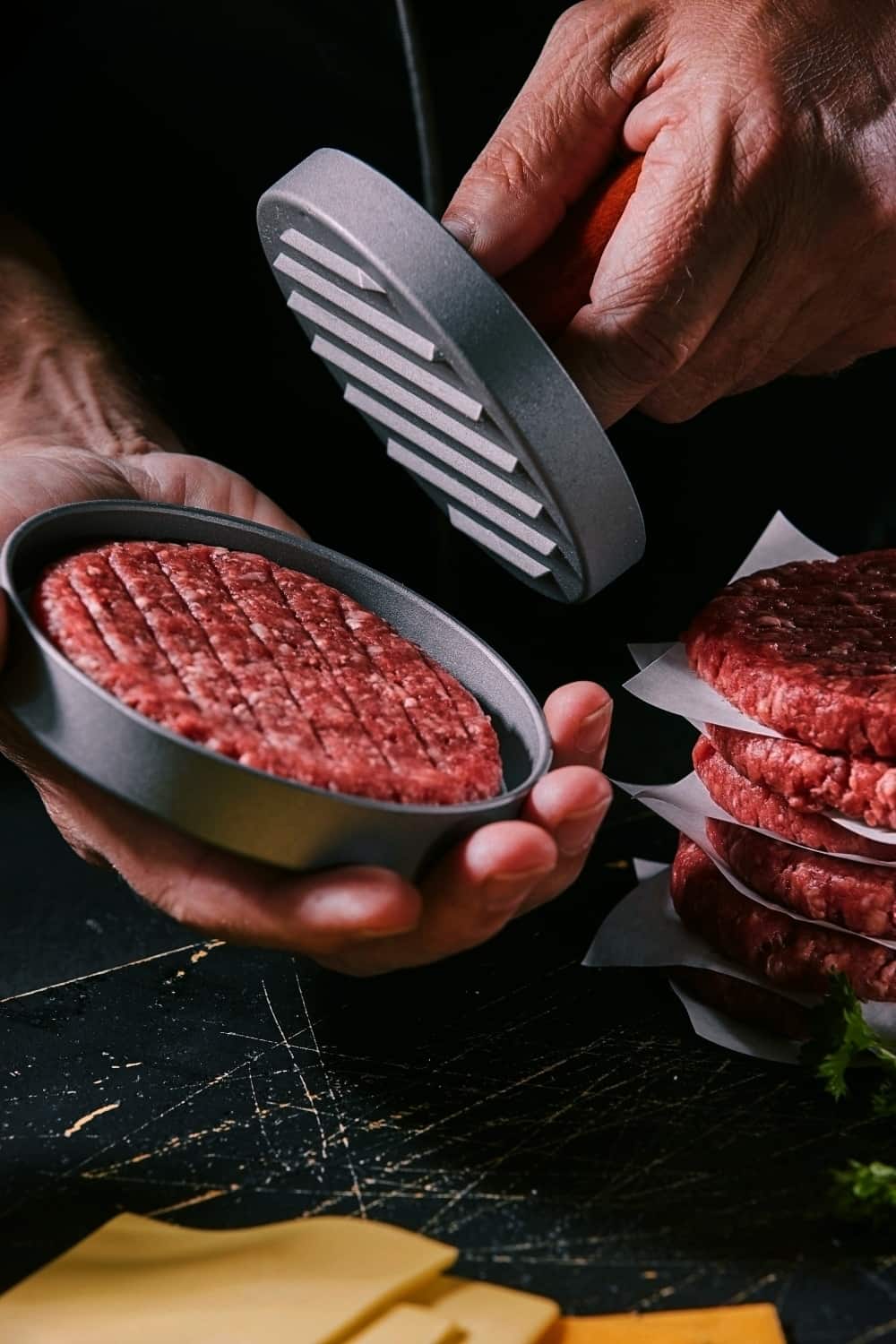 And finally, here is the part that you all have been waiting for. It is the step-by-step guideline that will lead you to your perfect juicy burgers made from frozen hamburger patties.
• Servings: 5 servings
• Calories: 410 kcal
• Prep Time: 5 minutes
• Cooking Time: 25 minutes
• Total Time: 30 minutes
Ingredients:
• 5 frozen beef patties
• 1/5 tsp each, salt and pepper
• 5 slices of cheddar cheese
• 5 beef buns
Instructions:
1. The first thing that you need to do is to preheat your oven to 425 degrees F. You will spray the wire rack with non-stick cooking spray. And you will also line a rimmed cookie sheet with aluminum foil and place the rack onto the sheet.
2. After you are done with the oven, you can unpack your frozen patties. You don't need to thaw them. You will just use one metal spatula to split the patties apart if they are frozen.
3. After unpacking them properly, you can season them by seasoning the upward-facing side of the patties.
4. Place those seasoned patties onto the prepared wire rack so that the seasoned side is faced downward. Also, it is important to leave some space between patties for the even cooking.
5. You are finally ready to place them in the center of the preheated oven and cook them for about 25 minutes on that medium-high heat. You can also flip them in half of the cooking time if you want.
NOTE: According to the USDA, hamburgers should reach a minimum internal temperature of 160 °F as measured with a food thermometer. The same rule applies to cooking meatloaf or any other ground beef mixtures.
6. 1-2 minutes before the end of the cooking time, you will top the patties with the slice of cheese that you have chosen. At that last minute, it will melt perfectly. At the same time, put the buns on the other oven rack to toast.
7. Finally, after those 1-2 minutes, you are free to remove them from the oven and to finally make your burgers using all of their parts. You can add your favorite toppings, as well as some other condiments like ketchup, tomatoes, BBQ sauce, etc. for your great value burgers.
Nutritional Value
This nutritional profile is based on 1/4 pound frozen burger patties.
| | |
| --- | --- |
| Calories | 410 kcal |
| Carbohydrates | 20 g |
| Protein | 23 g |
| Saturated fa | 11 g |
| Polyunsaturated fa | 2 g |
| Monounsaturated fat | 10 g |
| Cholesterol | 75 mg |
| Sodium | |
| Potassium | 375 mg |
| Fiber | 1 g |
| Sugar | 3 g |
| Vitamin A | 170 IU |
| Calcium | 206 mg |
| Vitamin C | 1 mg |
| Iron | 4 mg |
Your printable recipe card is at the end of the article.
What About Storing And Reheating?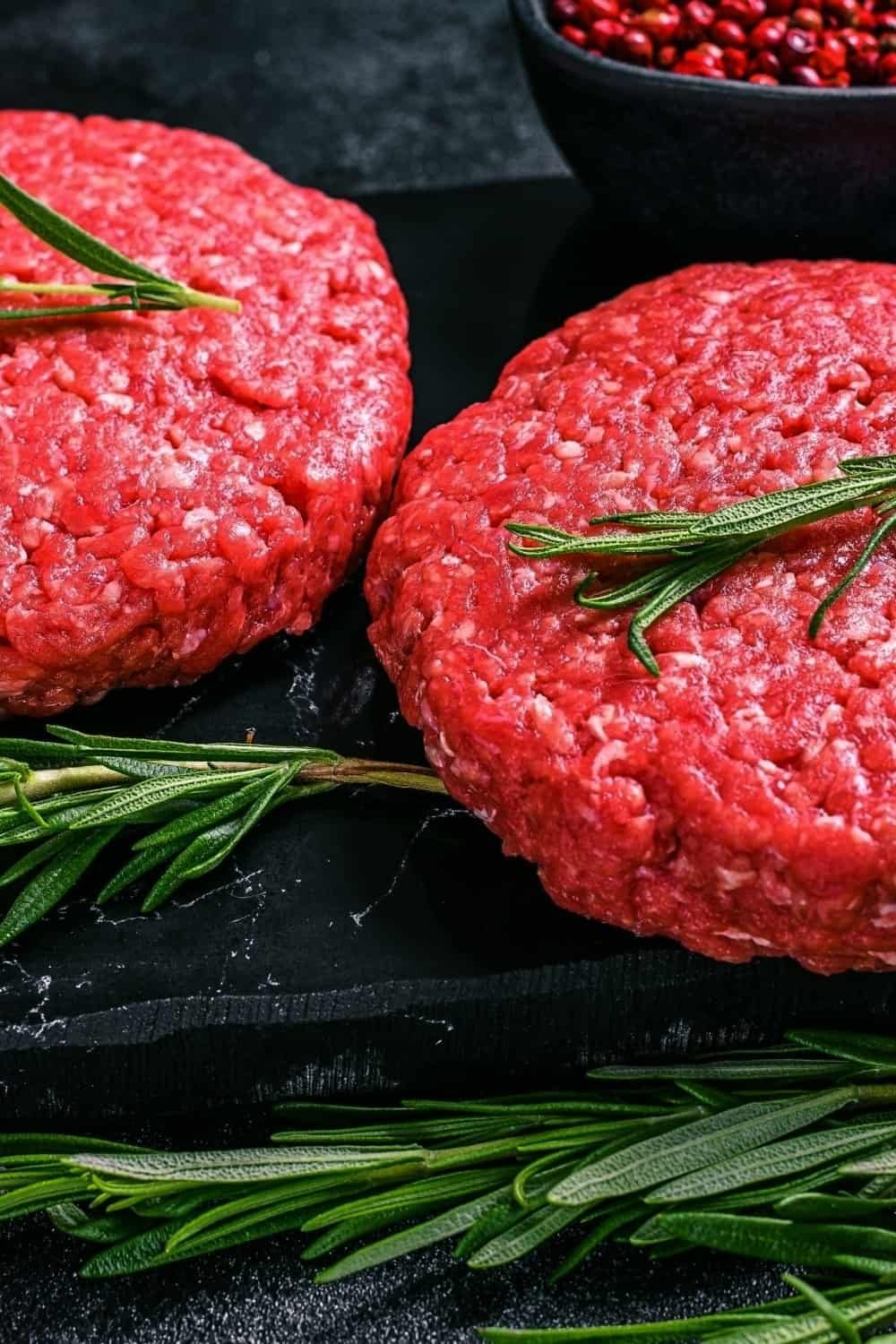 As you could have seen, I cooked 5 hamburgers in the oven. But, if you want to make more burgers for yourself and your friends or family, you can freely do that because you can easily store the leftovers for some other day, as well as reheat them after that.
So, if you have some leftovers and you don't want to waste them, you should follow the two-hour rule, as recommended by the USDA. The two-hour rule implies refrigerating leftovers within 2 hours because the ground meat can not stay at room temperature for more than that time frame.
Also, if the temperature is higher than 90 degrees F, you will have to refrigerate the leftovers within 1 hour.
If you stick to this rule, you can transfer those leftovers into an airtight container and you can put that container somewhere deep in the fridge. Make sure that it is far from the fridge doors because the temperature there is unstable.
Your leftover hamburgers will remain good for up to 3-4 days if stored in the fridge. This rule applies to the shelf life of cooked ground beef in general.
When it comes to reheating, you can reheat them in your oven. Just preheat it to 350 degrees F and let them heat for a few minutes.
And, you can also use the microwave to reheat them. All you have to do is to put them in the microwave and let them warm for about 20-30 seconds. After that time frame, they will be ready for enjoying.
FAQs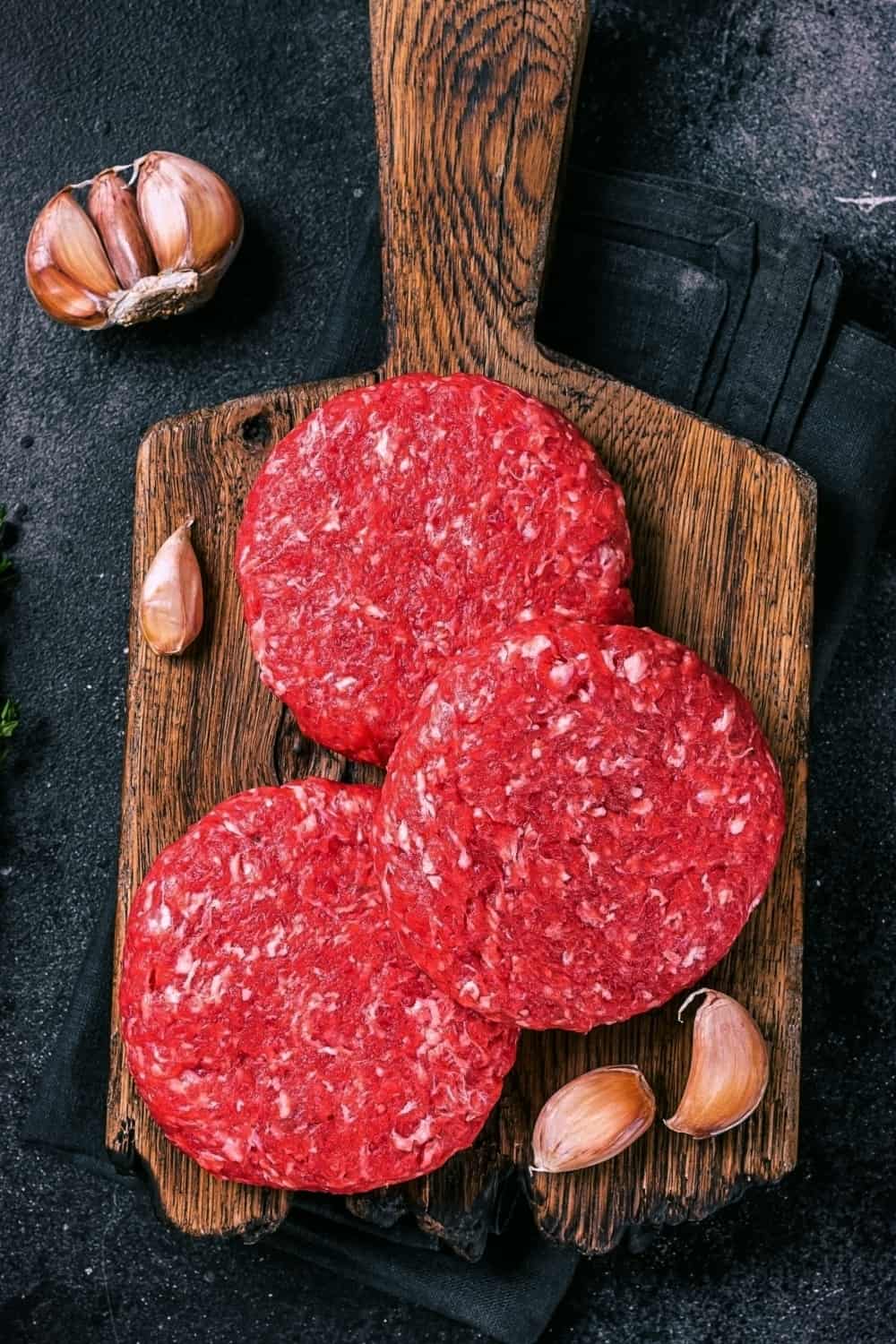 Should You Thaw Frozen Hamburger Patties Before Cooking?
No, you don't have to thaw frozen patties before cooking them in the oven. All you have to do is to unpack them, spit them apart using your metal spatula, and bring them to the cooking process.
They will cook perfectly fine straight from frozen. You just need to follow the steps that I have explained in the step-by-step guideline above.
How Do You Cook Frozen Hamburger Patty On The Stove?
Aside from using your oven to cook frozen hamburger patties, you can also cook them on the stovetop. It is quite a simple process that requires only about 15 minutes.
First, you need to add a few drops of oil to the cast-iron pan and heat it on medium-high heat. After that, you can season each side of the hamburger patties with salt and pepper and place those seasoned patties onto the hot surface of the pan.
Let it cook for about 4 minutes on one side. Then flip and let the other side cook for 4 minutes as well. Continue flipping for about 15 minutes.
After those 15 minutes, your hamburger patties are done and ready for consumption.
How Long Do You Cook Frozen Burgers In The Oven At 350?
Cooking frozen burgers at 350 degrees F will require about 30-35 minutes of cooking time because 350 degrees F is the somewhat lower temperature for cooking frozen burgers in the oven in general.
If you are not sure that your frozen burgers are done, you can always check their internal temperature by using a meat thermometer. An internal temperature of 160 degrees F is a sign of doneness.
Can You Cook Frozen Hamburgers In An Air Fryer?
Yes, you definitely can.
All you have to do is to make qualifying purchases by buying the package of frozen burger patties, unpack your frozen burger patties, preheat the air fryer to 350 degrees F, and cook your frozen hamburger patties for about 10-12 minutes.
You just have to make sure to flip them on halfway. After that time frame, check their internal temperature. If the internal temperature of your hamburger patties is 160 degrees F, that is a sign of doneness.
That is all you have to know.
How To Cook Frozen Hamburger Patties In Microwave?
It is actually not recommended to cook frozen hamburger patties in the microwave because they won't maintain their quality if cooked that way.
However, if you have some frozen leftovers, you actually can reheat those in the microwave. All you have to do is to put a frozen quarter-pounder burger in a microwave-safe dish and cover it with the cling film.
Let it microwave for 1 minute and 45 seconds on one side and after that, let it "rest" for up to a minute. Turn it over, set your microwave to full power, and let it microwave for another 1 minute and 45 seconds.
After that, you can let it rest for a while and you can finally eat it.
Cooking Frozen Patties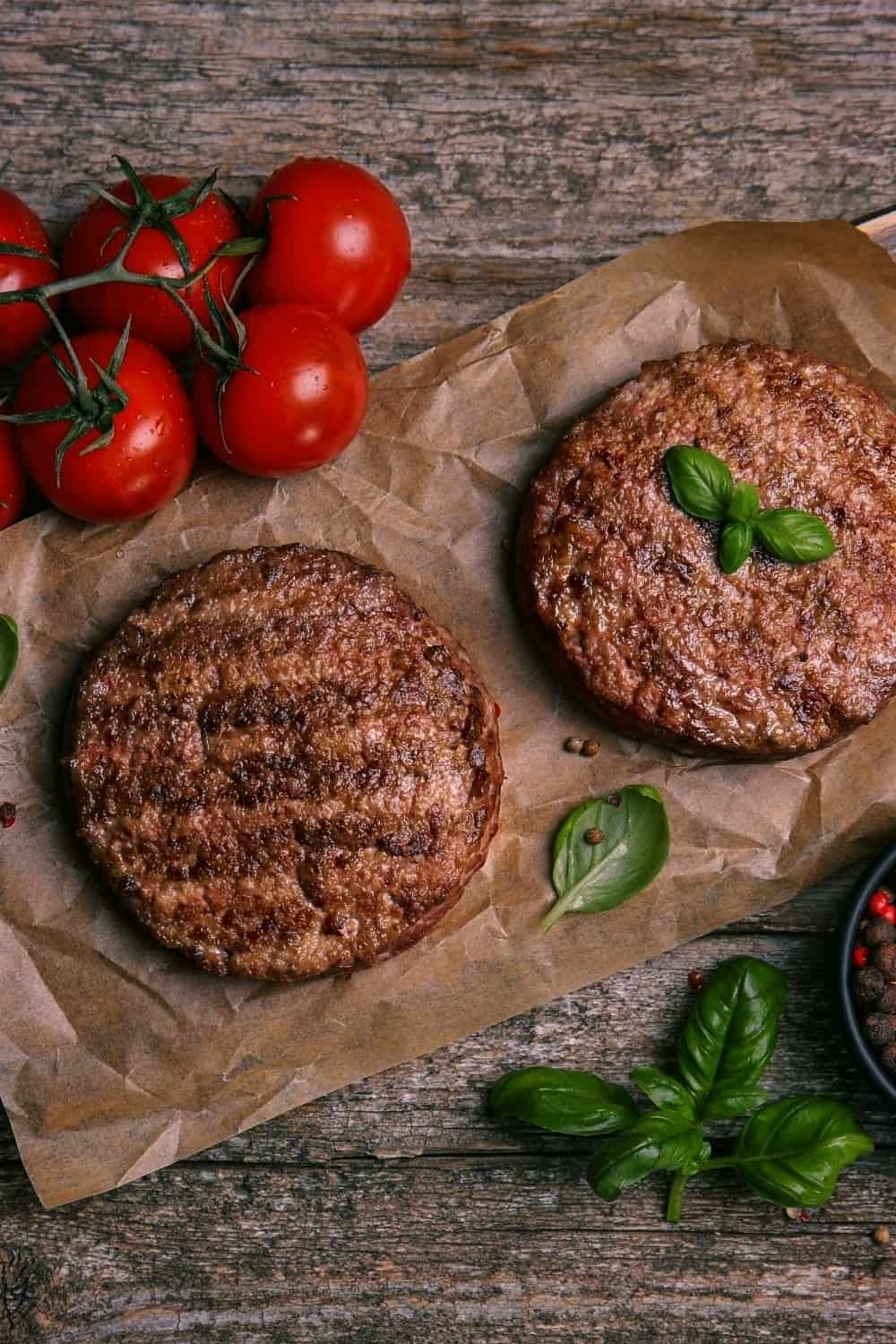 Making juicy hamburgers isn't just for weekends. You can always make one juicy hamburger on a busy weeknight by using this easy recipe.
This simple and amazing recipe is the best answer to the question of how to cook frozen hamburger patties. It says that you can freely cook those burger patties straight from frozen and all you need are a few affordable ingredients, a few pieces of equipment, and one oven.
You will also have to invest about half an hour of your precious time, but that is nothing really compared with the great result that you'll achieve.