At Benihana, guests are served by skilled chefs who prepare and cook their meals right at the table. The menu includes traditional Japanese dishes such as sushi, tempura, and teriyaki, as well as American favorites like steak and chicken.
I mean, who wouldn't have a craving for the best Japanese food out there? I know I do. This is why you are here too. You are looking for the best recipe for benihana garlic butter, and that is what you will have delivered.
What Is Benihana Garlic Butter?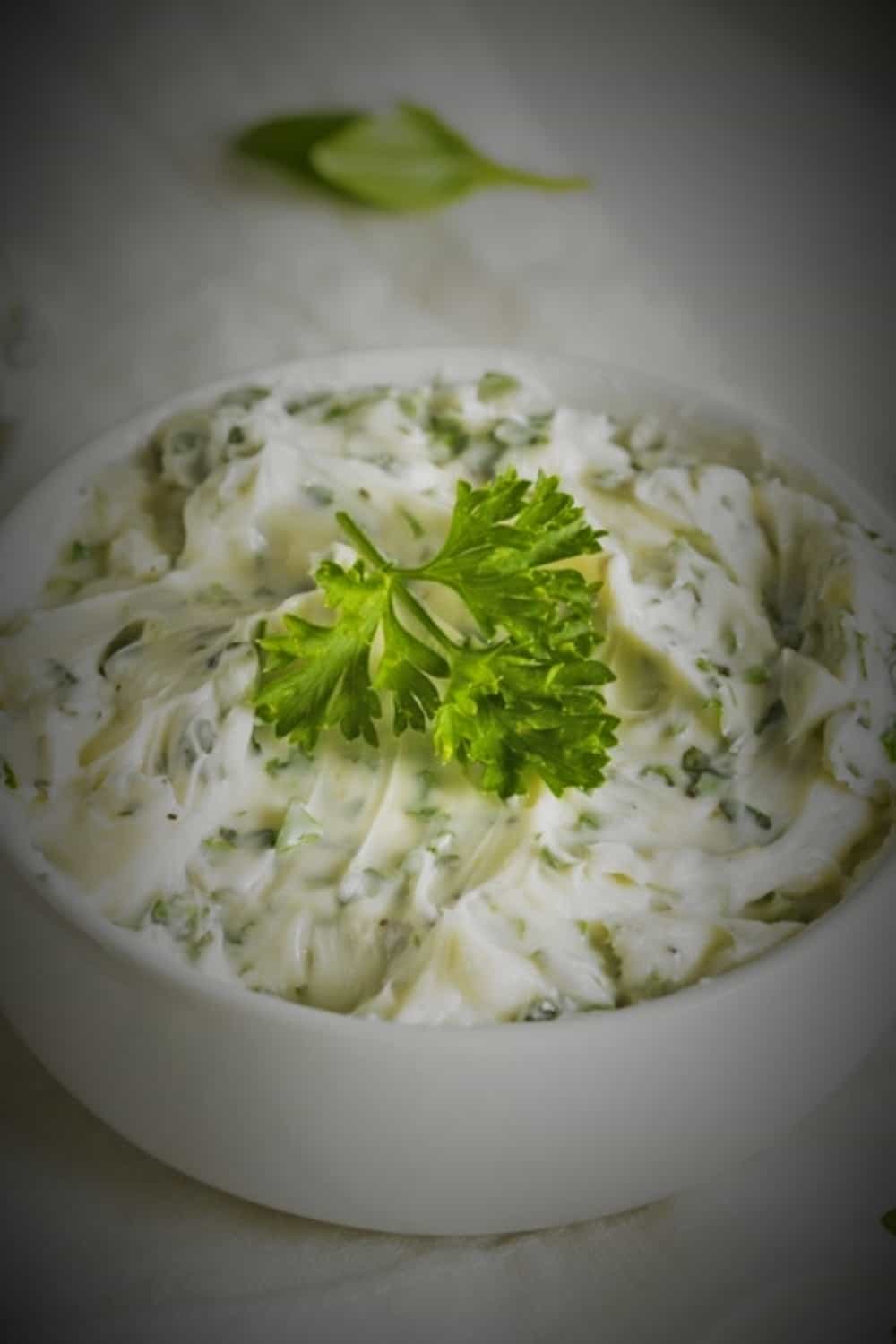 Benihana garlic butter is a savory, creamy sauce that is used to enhance the flavor of many dishes served at Benihana restaurants. This buttery sauce is made with a combination of garlic, butter, and other seasonings.
It can be used as a dipping sauce for vegetables and meats or added to stir-fries and other dishes for extra flavor. You can use it any way you'd like.
Benihana garlic butter has become an iconic part of the Benihana dining experience and has become popular among home cooks who want to recreate the flavors of this Japanese-inspired restaurant chain in their own kitchens.
You are clearly one of them, and that is why this article here will show you the best benihana garlic butter recipe out there.
The butter is made with fresh garlic, butter, and other seasonings to create a unique flavor profile. It can be used as a condiment or added to dishes while cooking for an extra burst of flavor. Benihana Garlic Butter has become a signature item in the restaurant chain.
What's Benihana?
Benihana is a Japanese steakhouse-inspired restaurant chain that has been serving delicious food since 1964. The restaurant specializes in teppanyaki-style cooking, where chefs prepare the food on an iron griddle right in front of the guests.
It also offers sushi and other traditional Japanese dishes, as well as a variety of cocktails and desserts. They are most well known for their fried rice and hibachi restaurant-style dining.
The Japanese restaurant chain has locations throughout the United States, as well as internationally in countries such as Mexico, Canada, the United Kingdom, and Japan.
What Is Benihana Garlic Sauce?
A lot of people confuse the benihana butter with a sauce, probably because the restaurant uses whipped butter that has an airy texture. In other words, the garlic sauce and butter at Benihana are the same things, so one can call it the garlic butter sauce.
Still, it is a delicious and flavorful condiment that has been served at the Benihana restaurant chain for decades. It is made with a blend of garlic, soy sauce, and other spices, creating a unique flavor that has become a favorite among customers.
The sauce is often served as an accompaniment to dishes such as sushi, tempura, and steak. It can also be used as a marinade or dipping sauce for various types of food.
Best Use For Benihana Garlic Butter (6 Options)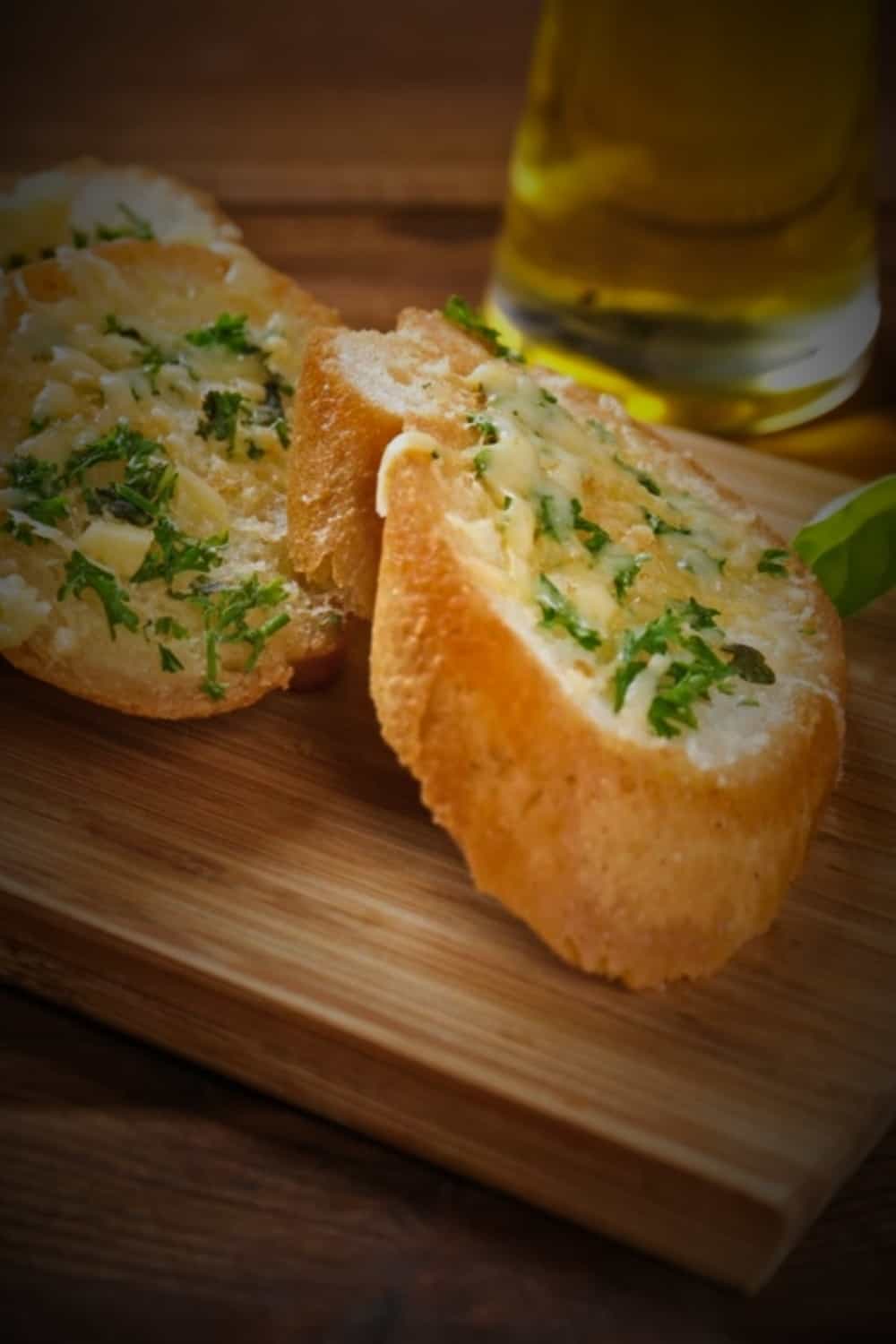 This butter sauce can be used as a spread on toast or sandwiches, melted over vegetables or meats, or added to sauces for extra flavor.
Benihana garlic butter can also be used as an ingredient in recipes such as mashed potatoes, pasta dishes, and even desserts. Here are a few ideas:
• Mashed potatoes: Adding Benihana garlic butter to mashed potatoes will enhance the taste of the dish, making it an exciting addition for any meal.
• Japanese cuisine: This Japanese garlic butter can be used to make rice, noodles, and vegetables taste even more delicious. It can also be used as a dip for tempura or gyoza, or as a spread on sushi rolls.
• Chicken fried rice recipe: Not only does a little garlic butter add flavor, but it also helps keep the chicken moist and tender during the cooking process.
• Veggies: It's perfect for roasting vegetables, adding a savory depth and complexity to the flavors.
• Garlic bread: Needles to say, when making garlic bread, use this garlic paste and butter puree step by step to ensure the best results.
• Meats: Another great way to use this secret garlic butter is by barbecuing or roasting in a large skillet. Not only does it add amazing flavor, but it also helps seal in juices and moisture.
How To Make Benihana Garlic Butter At Home?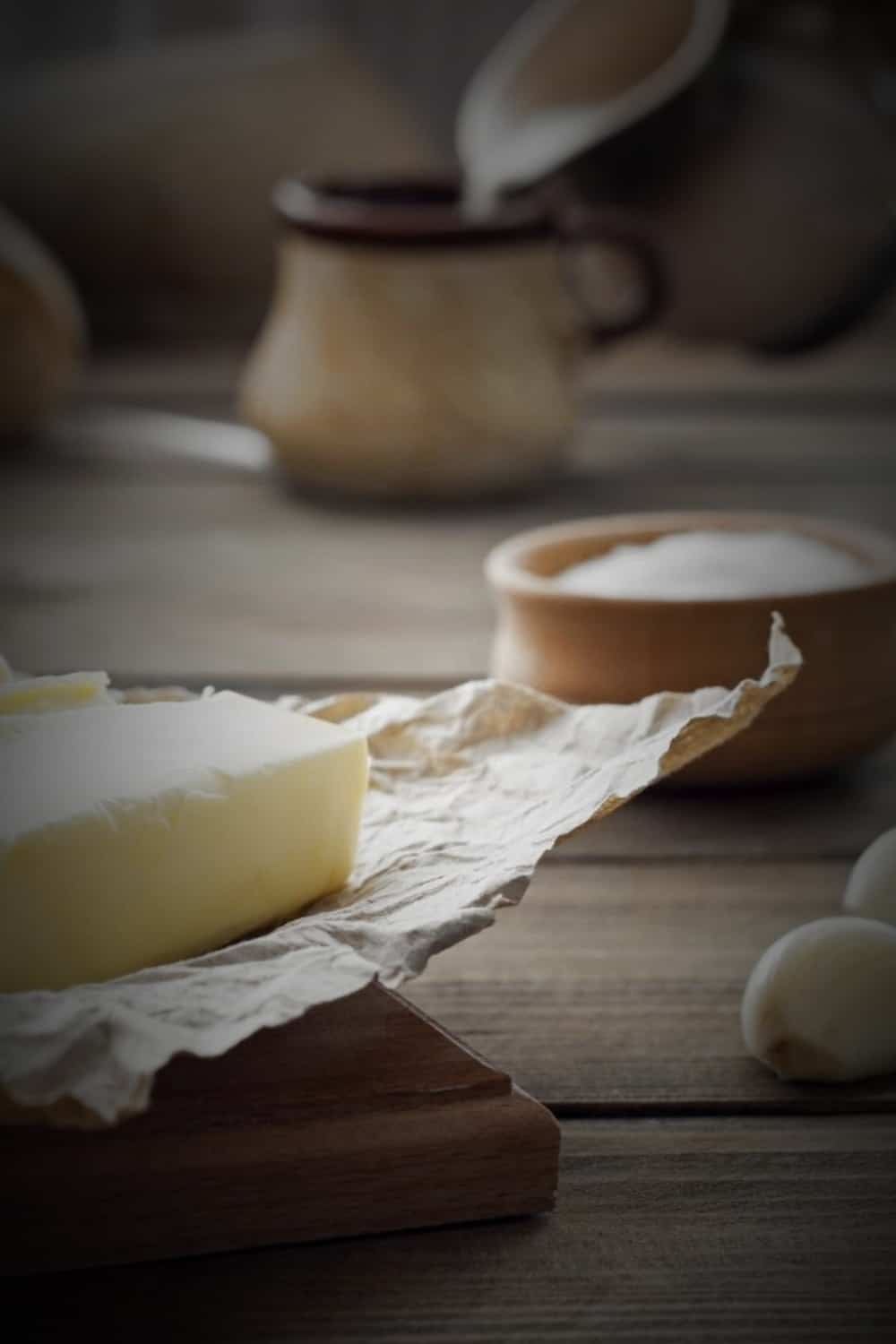 Benihana garlic butter is a delicious and easy-to-make condiment that can be used to enhance the flavor of many dishes. It's a great way to add a unique flavor to your meals without having to buy expensive ingredients.
In this article, we will show you how to make Benihana garlic butter at home with just a few simple ingredients. We'll also provide some tips on how you can use it in your cooking and baking recipes.
Which Butter Should I Use?
One should use high-quality room temperature unsalted butter, and the best option is to use pre-whipped butter or make your own. This will result in the closest copycat sauce recipe.
Still, if you don't have any of these options, there are a few different types of butter that can be used, each with its own unique flavor and texture.
Making Benihana garlic butter at home is a great way to enjoy the flavors of the popular Japanese restaurant. But which type of butter should you use?
The answer depends on your preference and what you are looking for in terms of taste and texture.
There are several types of butter available, including salted, unsalted, clarified, and cultured. Each type has its own unique flavor profile and can be used to create delicious Benihana garlic butter.
What Else Can I Add To My Benihana Original Garlic Sauce?
Whether you are looking for a way to add some extra zing to your favorite dish or just want to try something new, there are plenty of options when it comes to adding ingredients to Benihana Original Garlic Sauce.
From herbs and spices to vegetables and fruits, there are endless possibilities for creating unique flavors.
In this article, we will explore some of the best ingredients you can add to your Benihana Original Garlic Sauce in order to create an unforgettable meal. To make it more delicious, you can add:
• Lemon juice: The tartness of the lemon juice will complement the subtle sweetness and nutty flavors present in the sauce
• Black pepper: Black pepper can add subtle heat and spiciness to the already flavorful Benihana garlic sauce, making it an even tastier accompaniment for any meal.
• Yum yum sauce: This is the best way how to make it extra delicious. This delectable combination of mayonnaise, ketchup, and spices adds a unique flavor to dishes.
• Accent seasoning (for that umami taste): This combination of ingredients is a great way to take your butter sauce to the next level and add a unique twist.
• Green onion: Adding green onion to the sauce can add a unique flavor and texture. Green onion provides a depth of flavor and adds a hint of sweetness,
• Olive oil: Olive oil is high in healthy fats, which helps to add richness to the sauce while also providing additional health benefits.
Benihana Garlic Butter Recipe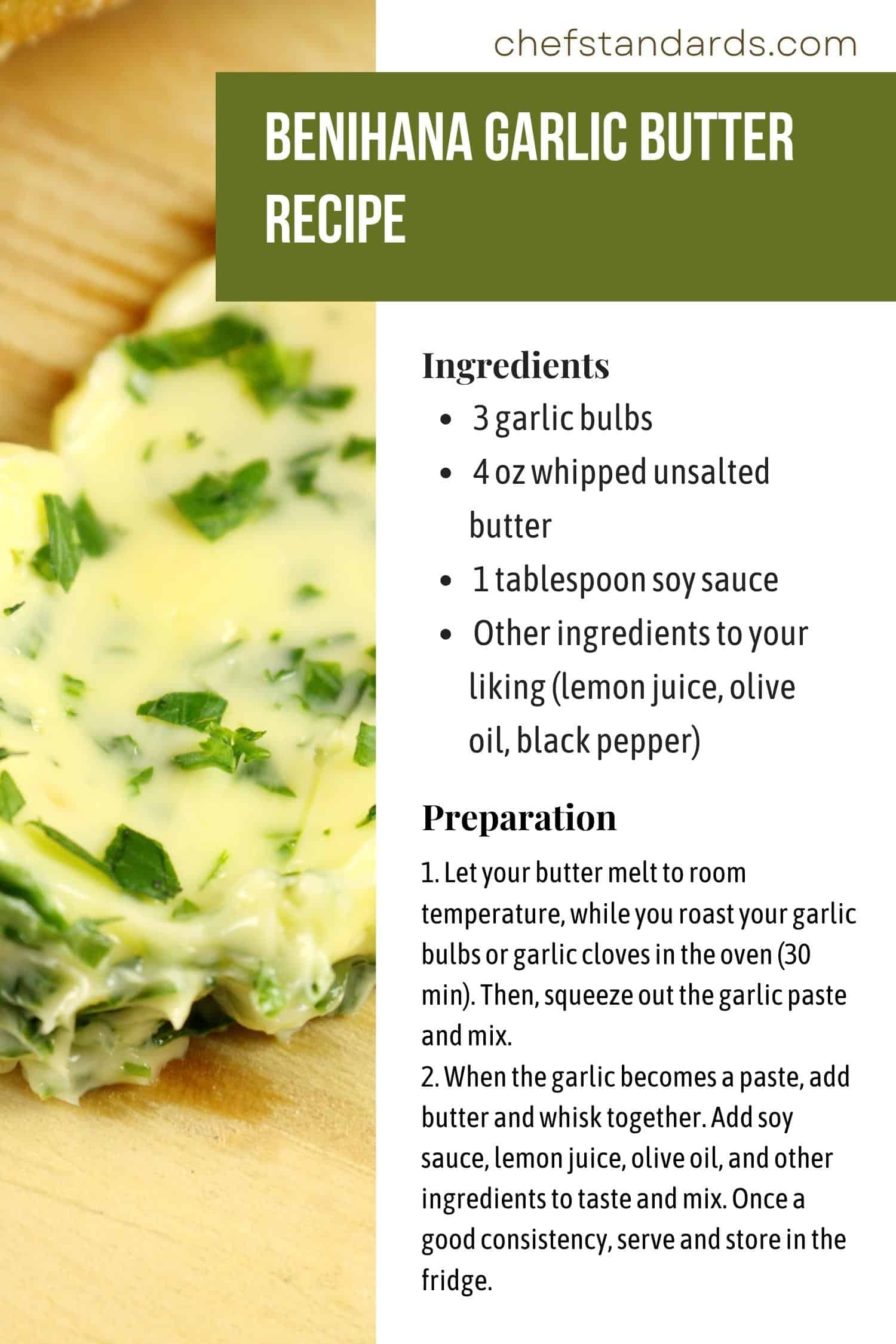 This recipe is perfect for those who are looking for a quick and tasty way to add some extra flavor to their meals.
With just a few simple ingredients, you can make this flavorful butter in no time. Follow this step-by-step guide to learn how to make Benihana garlic butter at home: Total time 40 min / Prep time 5 min
Ingredients
• 3 garlic bulbs
• 4 oz whipped unsalted butter
• 1 tablespoon soy sauce
• Other ingredients to your liking (lemon juice, olive oil, black pepper)
Preparation
1. Let your butter melt to room temperature, while you roast your garlic bulbs or garlic cloves in the oven (30 min). Then, squeeze out the garlic paste and mix.
2. When the garlic becomes a paste, add butter and whisk together. Add soy sauce, lemon juice, olive oil, and other ingredients to taste and mix. Once a good consistency, serve and store in the fridge.
If you like to watch videos while cooking, this is a full video of the process:
Benihana Butter Sauce Nutritional Facts
This section will provide an overview of the nutritional facts associated with Benihana Butter Sauce, including its calorie count, fat content, and other important information. This is the nutrition information for 1 oz of Benihana garlic butter:
• Calories 90 kcal
• Total fat 10 g
• Saturated fat 2.5 g
• Carbohydrates 2.5 g
• Sodium 125 mg
• Cholesterol 0mg
• Protein 0 mg
This sauce has been used in Japan for centuries as a way to enhance the flavor of food. It can be used on grilled meats, vegetables, noodles, and even sushi.
Benihana Butter Sauce is not only delicious but also provides numerous health benefits due to its high levels of vitamins A and E as well as minerals such as calcium and iron.
Additionally, it contains anti-inflammatory properties which can help reduce inflammation in the body. Furthermore, it can help improve digestion by aiding in the breakdown of proteins and fats.
How to Store Benihana Garlic Butter?
It is important to store your butter properly in order to ensure its freshness and quality. To ensure that your Benihana garlic butter stays fresh and flavorful for as long as possible, it is important to store it correctly.
This article will discuss the best ways to store Benihana garlic butter so that it can be enjoyed for longer periods of time. We will also discuss some tips on how to make sure that the butter remains safe and tasty when stored for extended periods of time.
Garlic butter will stay fresh for up to six months when stored in the freezer with an airtight lid on it. Also, it will stay good if stored in the fridge in an airtight container, stainless steel, or plastic bowl. In other words, you can store your benihana garlic butter in the fridge or freezer.
The ideal container for storing garlic butter is one that is airtight and has a lid. Alternatively, you can use smaller containers of your own design such as mason jars with tight-fitting lids to store garlic butter in the refrigerator or freezer if the lid is removed.
How Long Does Benihana Butter Last?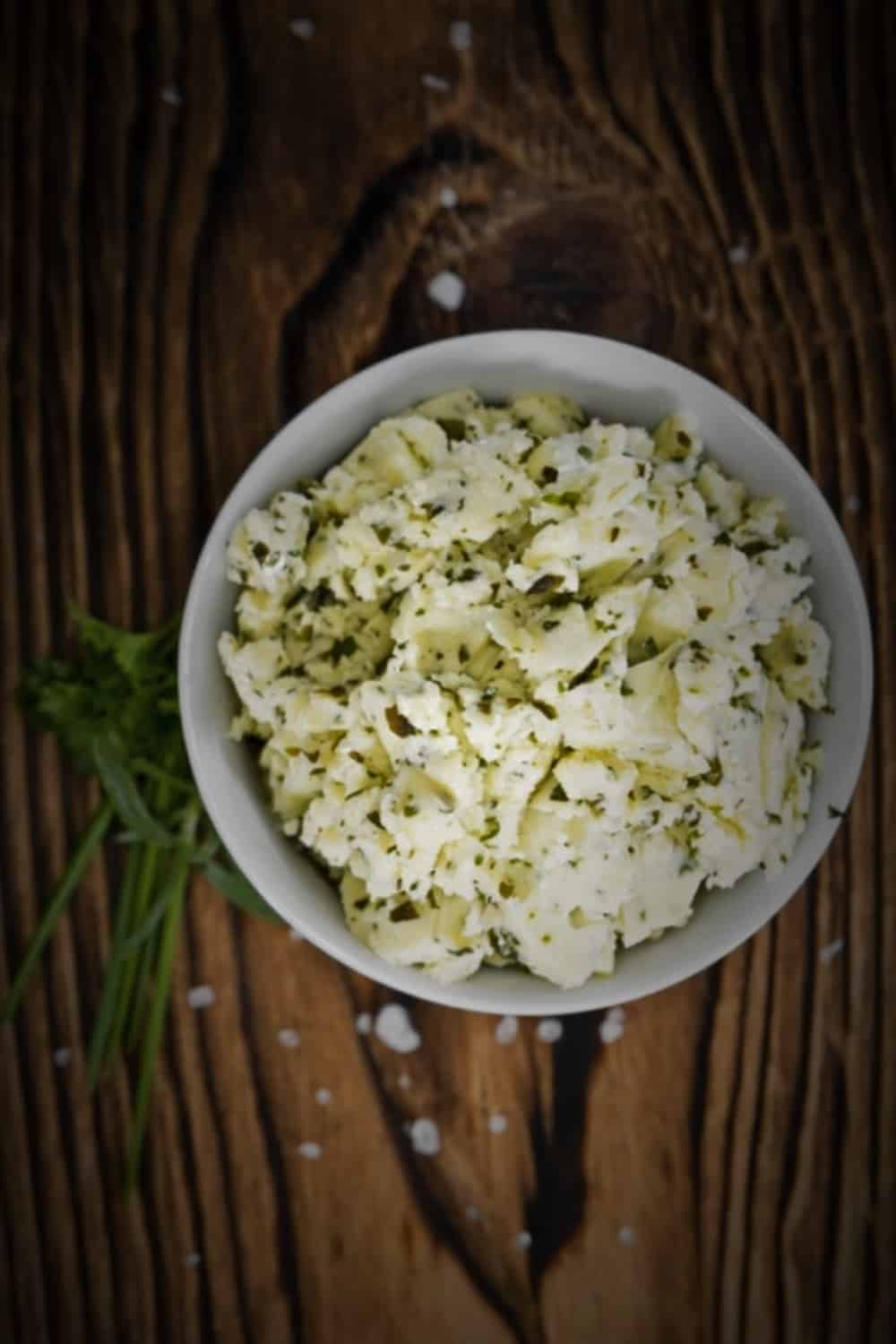 The answer is 3 weeks if stored properly. To ensure that your Benihana butter stays fresh for up to 3 weeks, make sure to store it in an airtight container or resealable bag and keep it in the refrigerator.
Additionally, you can also freeze Benihana butter for up to 6 months if you don't plan on using it right away. Benihana butter can last three weeks when stored in the refrigerator.
This is because the ingredients used to make the butter are naturally preservative, meaning they will not spoil easily. Therefore, if you store your Benihana butter in a cool and dry place like the fridge, it can stay fresh for up to three weeks.
However, if you plan on using it after this time frame has passed, it's best to discard any leftovers as they may have gone bad.
Does Benihana Use Real Butter?
Yes, Benihana uses real butter but is infused with garlic and lemon juice. While many of their dishes are cooked with vegetable oil, the restaurant also uses a special zero-trans-fat whipped butter option.
In fact, it is a European butter blend with margarine mixed with garlic paste and lemon juice. This unique butter blend helps to add flavor and texture to Benihana's dishes, making them even more delicious.
Benihana is known for its delicious Japanese cuisine, but does it use real butter in its recipes? Many people have wondered if Benihana uses real butter or some other type of fat in its dishes.
What Butter Do Hibachi Chefs Use?
Butter is an essential ingredient for creating the perfect hibachi dishes. It adds flavor and texture to the dish and helps to keep it from sticking to the grill.
When it comes to what butter do hibachi chefs use, there are two main types of butter that are commonly used – garlic butter and regular butter. Garlic butter is often preferred by hibachi chefs as it adds a unique flavor to the dish.
While regular butter can be used as a substitute if garlic butter is not available. Both types of butter have their own advantages and disadvantages and should be used depending on the type of dish that you are preparing. Still, the most popular one is without a doubt benihana garlic butter.
Understand Benihana Butter
Benihana Garlic Butter is the perfect way to add an extra layer of flavor to your meals. It's also great for adding richness and creaminess to soups, stews, and casseroles.
With its unique blend of ingredients, Benihana Garlic Butter can be used in many different ways in the kitchen.