I am sure your mouth is already watering just from reading the name of the ingredient we will talk about today.
Who doesn't like those crunchy sweet cookies transformed into smooth, creamy butter?
Yes, today's article's main star possesses those mouth-watering trades; its name is cookie butter. It is probably well-known among all of you sweet treat fans.
But, for those of you who do not know exactly what cookie butter is, this article will answer the main question "What does cookie butter taste like?", as well as some other questions related to this amazing piece of sweetness.
If you are one of those people, read on and learn more about all the flavorful wonders it can offer.
What Does Cookie Butter Taste Like?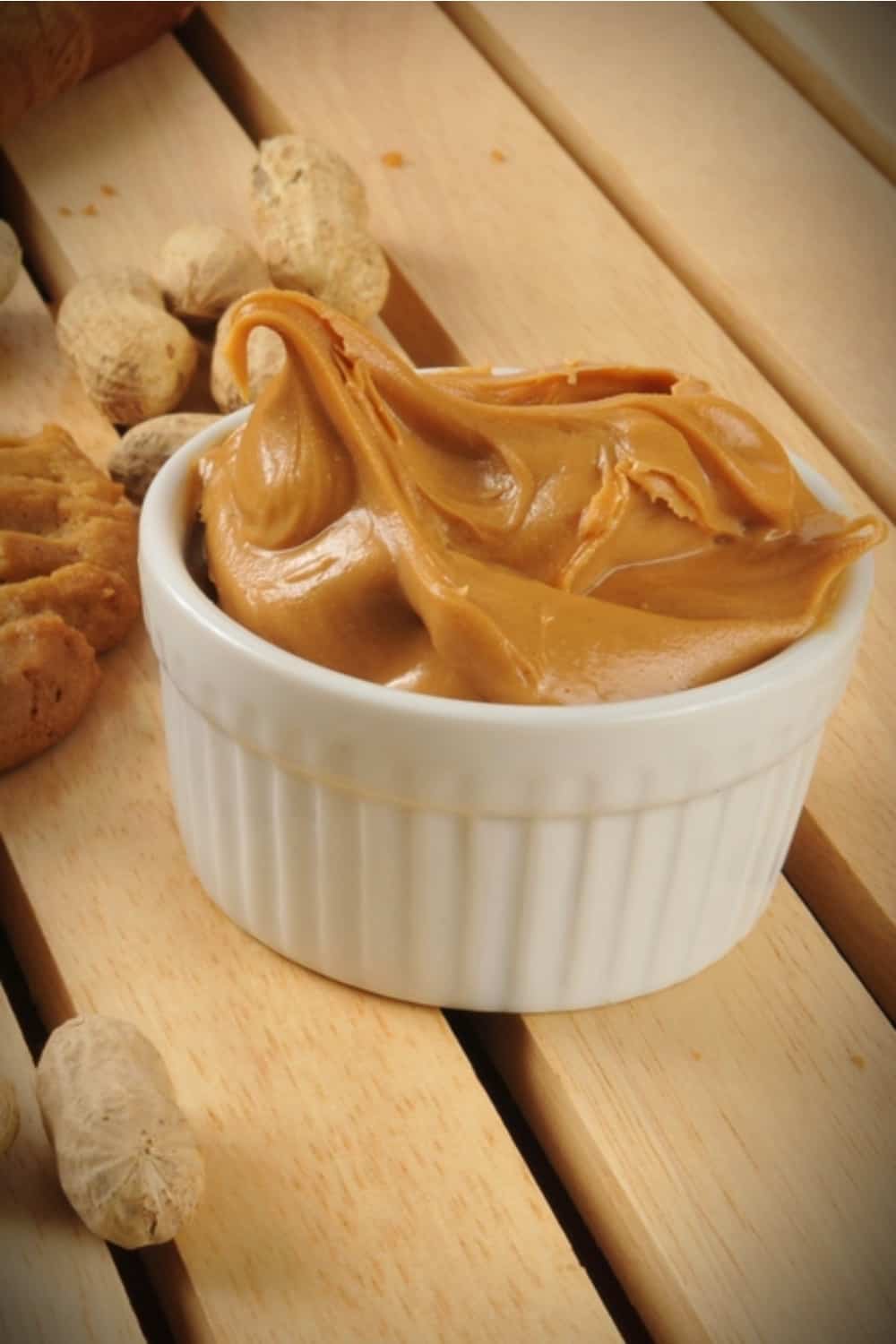 Just like with any other popular sweet treat in the world, there are many types of cookie butter as well.
However, although all of those types have slightly different ingredients that provide them with slightly different flavors, some flavors remain a general trademark of each and every kind of cookie butter.
So, since most types of cookie butter are made from famous Belgian cookies known as speculoos cookies, cookie butter has a similar taste to gingerbread, a kind of bread well-known in the US.
That flavor profile resembles the perfect combination of sweet and spicy flavors, as all gingerbread lovers already know. It is not sweet as the taste of honeycomb or honey, but if you are a fan of the sweet-spicy combo, this butter is your best bet.
The other main ingredient incorporated into this cookie spread is vegetable oil, which provides it with a smooth and creamy texture, similar to the texture of peanut butter itself.
I must emphasize that this is the general description of the cookie butter flavor profile, but since there are many different types, every type has something unique to offer.
Let's see what that is.
Trader Joe's Speculoos Cookie Butter
If you are into food and you live in the USA, you are undoubtedly familiar with Traders Joe's because there you can find various types of culinary treats that can satisfy your demanding taste buds.
One of Trader Joe's most popular products is definitely Speculoos cookie butter, the most well-known type of cookie butter in America.
It resembles the general description of cookie bread flavor profile since it is made from shortbread spice cookies from Belgium, also known as Speculoos cookies.
As you already know, the flavor of those cookies is similar to the taste of gingerbread, which means that it is a combination of sweet and salty.
Those cookies are grounded and infused in vegetable oil which is responsible for the smooth, creamy texture and consistency.
However, there are still chunks of cookies in the cream which provides the butter with the desired amount of crunchiness.
Precisely that combination of crunchiness and creaminess makes this butter so special.
Let's see what some ordinary people who try Trader Joe's Cookie Butter for the first time think about the taste of it. Here is the video.
Biscoff Spread
Biscoff spread, also known as Biscoff cookie butter, takes second place on the list of most popular cookie butter in the United States.
It is the product of a famous brand known as Lotus Bakery and it is made with the original cookie butter recipe from their most popular Biscoff cookies.
With all regards to Trader Joe's cookie butter, I think this is the ideal one for everyone who likes to enjoy those sweet flavors to the fullest.
The main reason for this is, of course, the original sweet flavors of Biscoff cookies that are perfectly molded into a smooth and creamy texture that we all like to enjoy so much.
As I already said, there is not too much difference between these types of cookie creams, but the one produced by Lotus Bakery just leaves that special sweet taste in your mouth like no other butter.
Cookies And Cream Cookie Butter
This one is relatively new, but it is gaining popularity very fast. So I decided to share with you some important information about its flavor profile with you.
Cookies and cream cookie butter have slightly different ingredients when compared with the traditional types. Cookies incorporated in it are actually popular Oreos and other main components include vegetable oil and heavy cream.
The heavy cream gives it an extra creamy consistency alongside vegetable oil.
Oreo cookies, on the other hand, provide this cookie butter with the perfect combo of sweet and salty flavors, alongside a few chocolate hints.
Those choco hints are something new that this type of cookie butter can offer, alongside extra creaminess.
That makes it very similar to our all-favorite Nutella and an excellent substitute as well if you don't have any in your pantry to prepare some delicious gluten-free banana pancakes or other types of pancakes.
You, of course, can not use it as a substitute for every butter, like for example Benihana garlic butter, but if you don't have peanut butter or previously mentioned Nutella, you should certainly go for it.
What Are The Ingredients In Cookie Butter?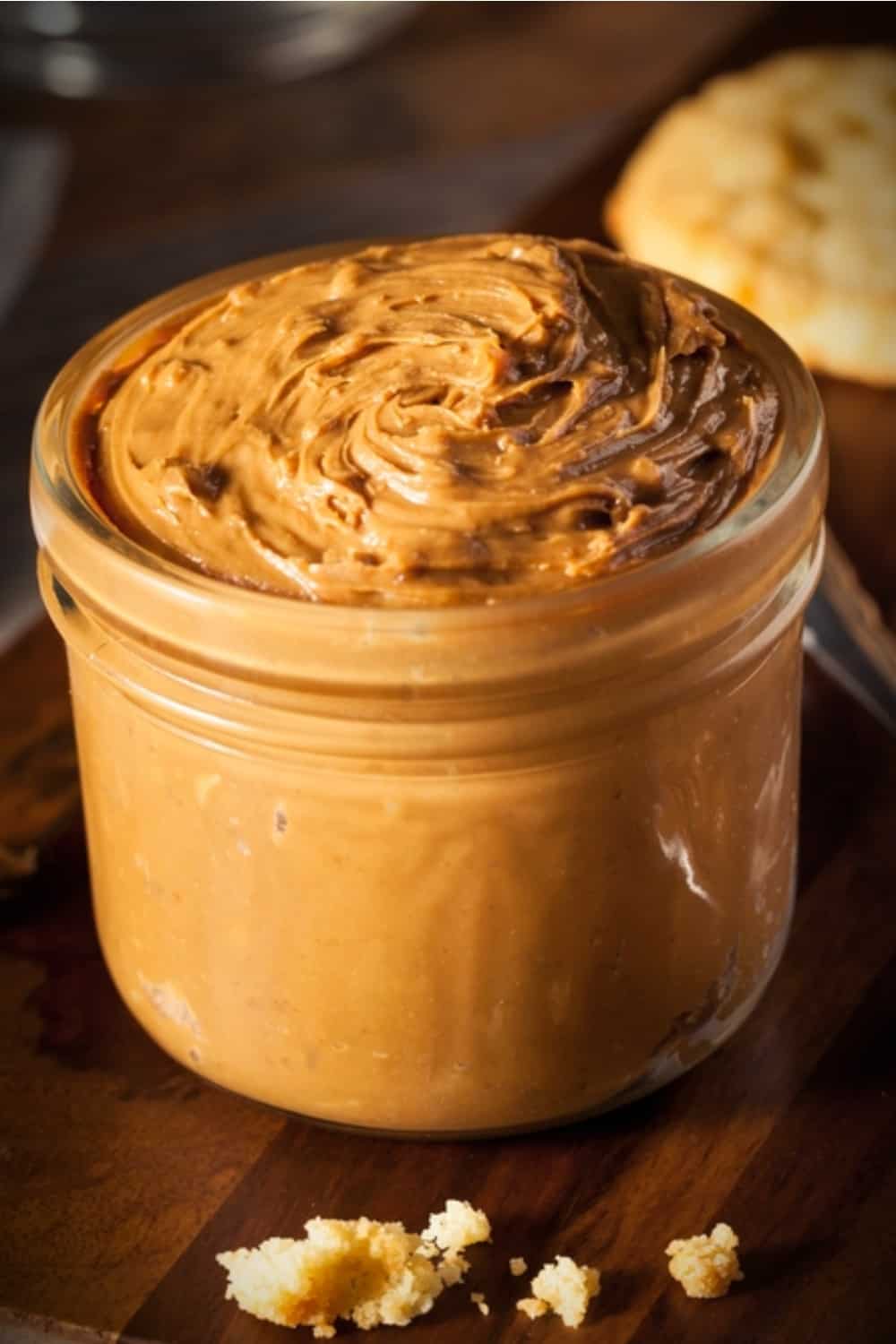 It is already emphasized that the ingredients in cookie butter can vary from one brand to another. As you could have seen earlier, Speculoos cookie butter doesn't have the same ingredients as cookies and cream cookie butter.
However, since Trader Joe's cookie butter is the most popular type in the US, I am sure that most of you are interested in that one.
Because of that, I've listed Trader Joe's cookie butter ingredients below.
• Speculoos Cookies: These cookies incorporate various ingredients including wheat flour, a blend of vegetable oils (canola oil and palm oil alongside citric acid and lemon juice concentrate for preservation), caramelized sugar, and margarine.
• Citric Acid And Lactic Acid
• Non-Dairy Butter Flavor
• Sugar Syrup
• Sodium Hydrogen Carbonate: Acts as a raising agent.
• Beta Carotene: Acts as a color agent.
• Salt
• Vegetable Mono- And Diglycerides From Fatty Acids
All of these ingredients, except for preservatives, can be used for making your own homemade cookie butter. Of course, some ingredients can be eliminated or added according to your preferences or in case of food allergies or intolerances.
Nutritional Profile Of Cookie Butter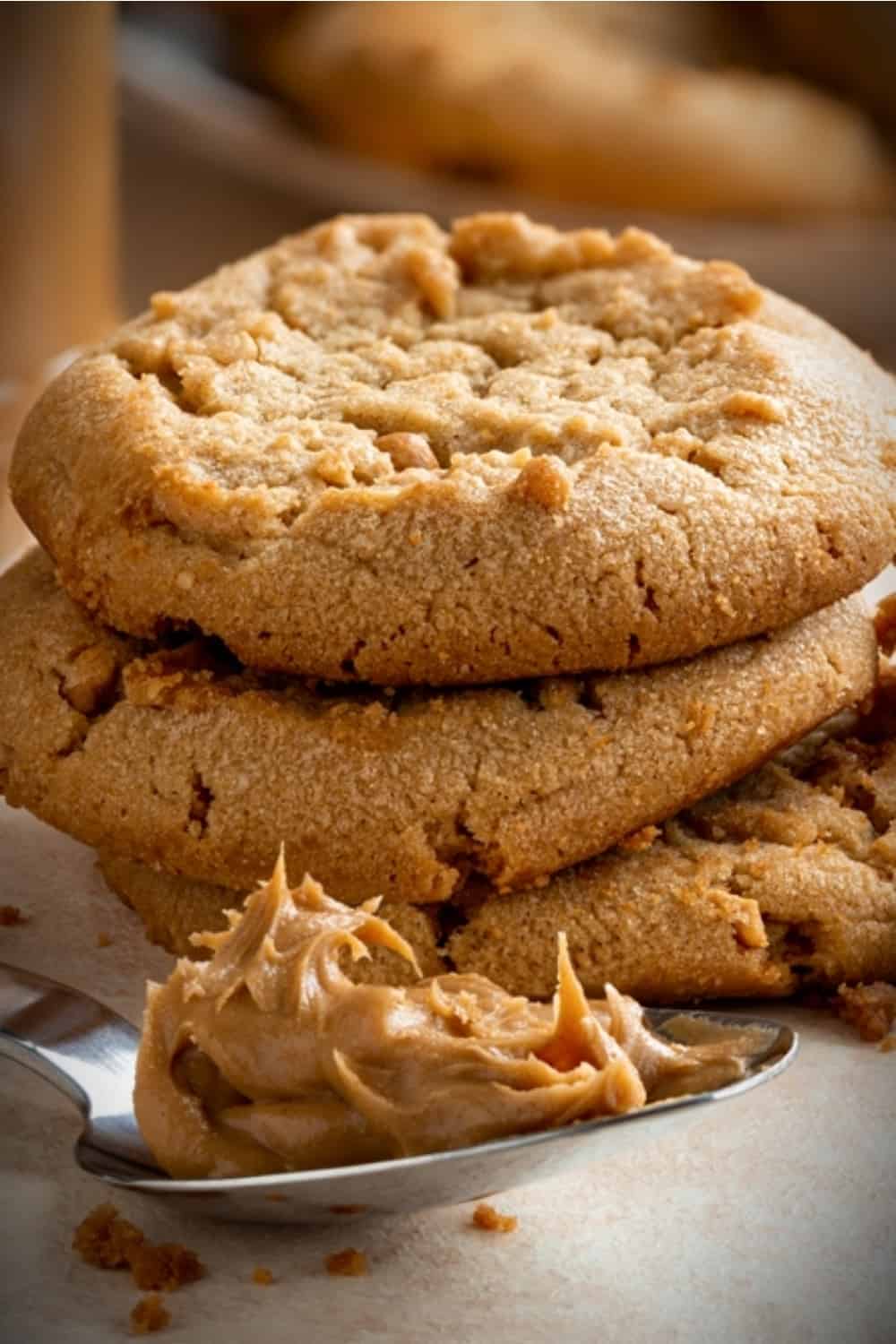 Now that you know the ingredients of cookie butter, it is not out of hand to know its nutritional profile as well.
Cookie butter is definitely a better choice than some other similar sweet condiments, especially Nutella, in terms of health. So, let's see what it has to offer from a nutritional point of view.
Nutritional Profile Of Cookie Butter Based On 1 Tablespoon (15 g):
• Calories: 88 (57.5 calories from fat)
• Total Fat: 6.5 g
• Saturated Fat: 0.6 g
• Trans Fat: 0.1 g
• Polyunsaturated Fat: 3.8 g
• Monounsaturated Fat: 1.7 g
• Total Carbohydrates: 7.5 g
• Sugar: 0.2 g
• Dietary Fiber: 0.2 g
• Protein: 0.4 g
• Cholesterol: 0 mg
• Sodium: 37 mg
• Potassium: 28 mg
As you can see, most of the calories come from fats and it has a little higher amount of sodium, so it is recommended that you consume cookie butter in moderation.
However, it has a decent amount of potassium which counters sodium and helps regulate fluid balance, nerve signals, and muscle contraction.
Aside from that, cookie butter contains other minerals like iron and calcium which are good for your red blood cells and bones.
What To Eat With Cookie Butter?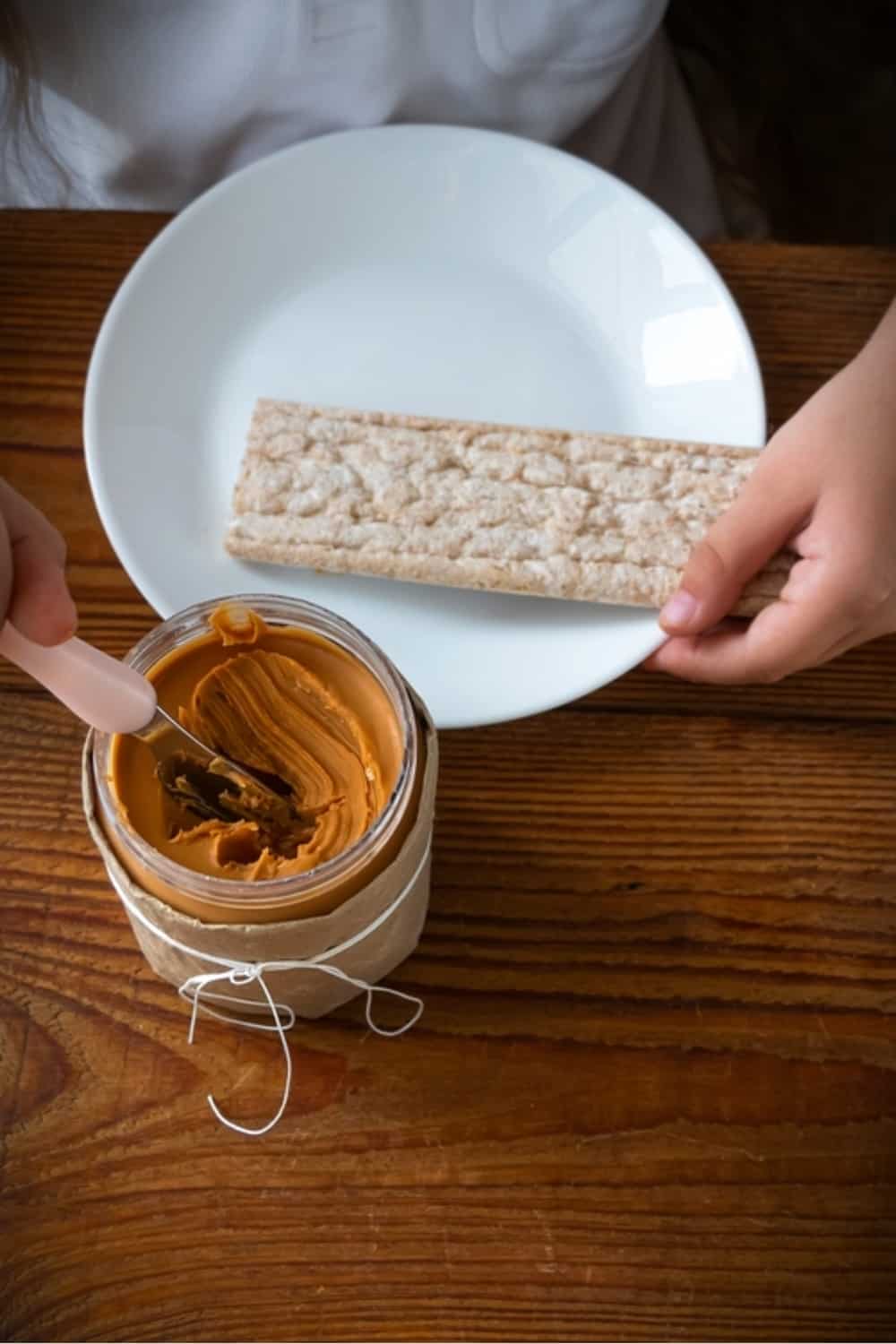 One of the most frequently asked questions related to cookie butter and its role in the cooking world is what to incorporate it with. Although I previously explained how it can be used, let's look at particular types of food that go well with it.
1. Various Types Of Fruit: If you want to eat a sweet and healthy snack, it is best to combine fruit with your sweet and creamy cookie butter. I personally prefer to cut a few slices of apple and spread my cookie butter on those slices.
I really enjoy that combination of sweet and sour flavors in addition to some crunchy bites. If you are not a fan of apples, you can also combine your butter with some other fruits like bananas and strawberries. Pro tip: You can also add some crumbl cookies as well.
2. Marshmallows Or Pretzels: If you are more into using your cookie butter as a dipping sauce, you can make yourself a sweet and salty sauce and dip some marshmallows or pretzels in it.
You really can not go wrong with this interesting but amazing combination.
3. Pancakes And Waffles: This is quite an obvious one since many types of butter and cream are used exactly for the purpose of spreading them on waffles and, especially, pancakes.
Make yourself some pumpkin pancakes and spread a generous amount of cookie butter on them. Serve and enjoy them to the fullest!
4. Yogurt And Fruit Parfait: As you have already seen earlier, cookie butter goes well with various types of fruit, especially apples, and bananas.
So, if you want to eat a delicious and nutritious meal with yogurt and fruits, combine yogurt and fruit parfait with your cookie butter and enjoy.
5. Ice Cream: Finally, if you are in the middle of a hot summer day and want to enrich your ice cream with some extra creaminess and sweetness, you can use cookie butter as a topping.
However, you don't have to limit yourself. You can also use it as a filling and the result will be much the same, maybe even better.
FAQs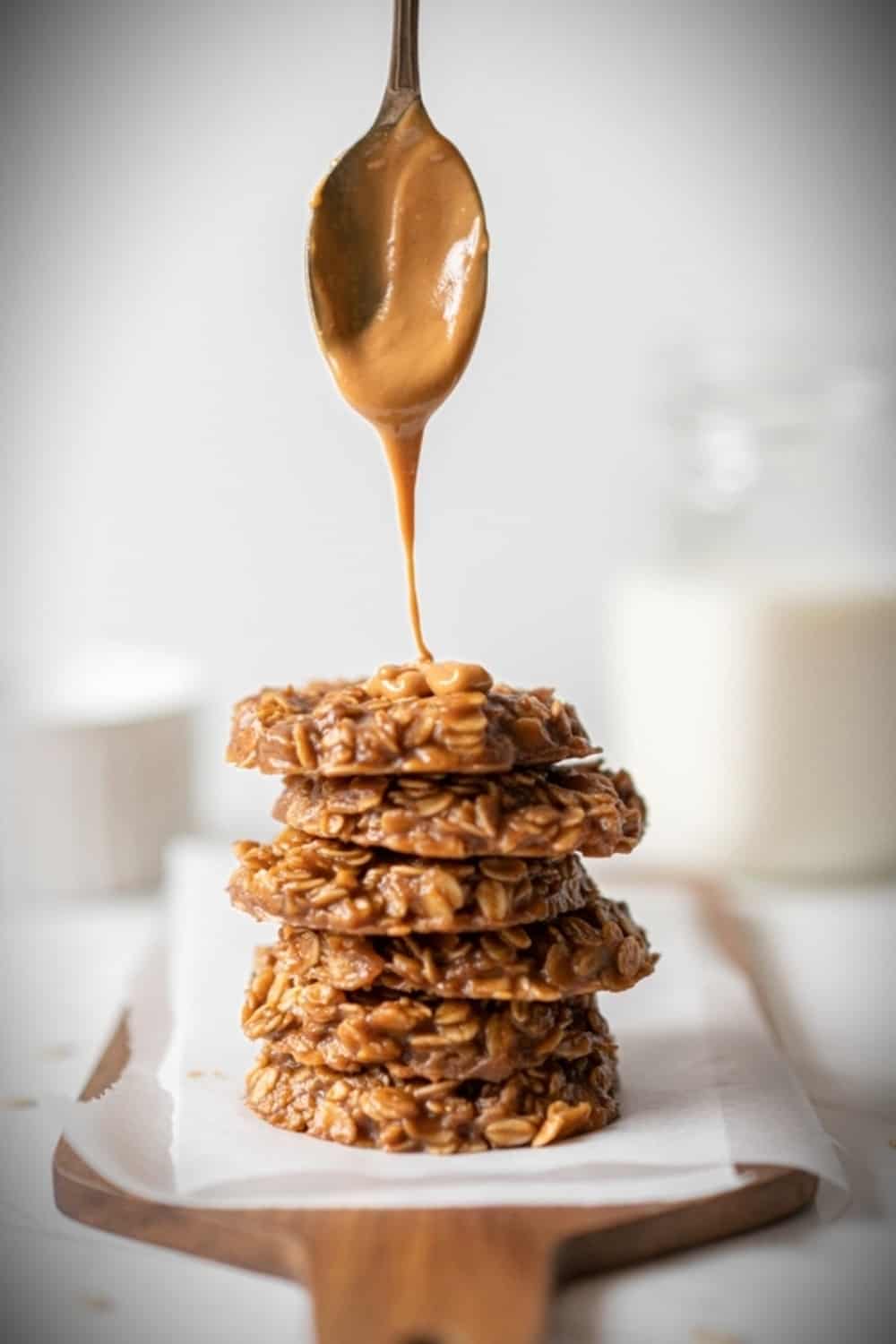 What Is The Best Cookie Butter?
The answer to this question mainly depends on your personal preferences.
If you just like the combination of sweet and spicy flavors with some creaminess and crunchiness, your best bet will probably be Trader Joe's Speculoos cookie butter.
And it is preferred by most Americans.
If you prefer chocolate, you should try the newest version of cookie butter known as Cookies and Cream cookie butter because it can provide you with all of the mentioned flavors and textures, and with additional hints of choco flavor.
Does Cookie Butter Contain Nuts?
No, none of this cookie butter contains nuts in its recipe. That is the main reason why it is so popular as a substitute for peanut butter. Namely, it has the same creaminess and it provides you with spicy, sweet flavors, but without peanuts.
It can also be a good alternative to Nutella if you have nut allergies but want to enjoy something sweet and creamy.
Cookie Butter Flavors Summary
In this article, I tried to answer the question "What does cookie butter taste like?" in the best possible way.
To sum it up, cookie butter is made from famous Belgian cookies known as speculoos cookies and they give it a recognizable spicy, sweet taste, similar to our gingerbread taste.
Aside from that, it is a perfect combo of creaminess and crunchiness that few people can resist.
It can be consumed with various types of food, including apples, bananas, pancakes, etc. And it can be a great substitute for peanut butter and Nutella, especially for you who have nut allergies since it is nut-free.