Liqueurs are one of the most versatile ingredients you can find. They can be used in many dishes including desserts and savory dishes. But, they are probably the most popular options in cocktails, especially for those who are not really into culinary activities.
Among many types of liqueurs, there is one type that stands out for its complexity and originality, and it is called chartreuse. This herbal liqueur also has a history since it was made by French Monks of the Grande Chartreuse monastery in France a long time ago with mystery ingredients.
It is believed that those Carthusian monks mixed 130 plants and herbs in order to create this unique elixir using their secret recipe. And, also, there are two main types of it, namely Yellow Chartreuse and Green Chartreuse, also known as Chartreuse Verte.
Green Chartreuse is a popular choice in many cocktails and one of the most popular is Bijou, and also cocktail named Negroni.
On the other hand, the yellow version is popular in a Simos cocktail, which is made of equal parts of mezcal, Aperol, and lime juice.
In this interesting article, I will help you find the finest Green Chartreuse substitute out there. So, stay with me!
12 Candidates For The Best Green Chartreuse Substitute
The list of the best substitutes for Green Chartreuse is right before you and is waiting to be explored.
1. Dolin Genepy: Closest In Flavor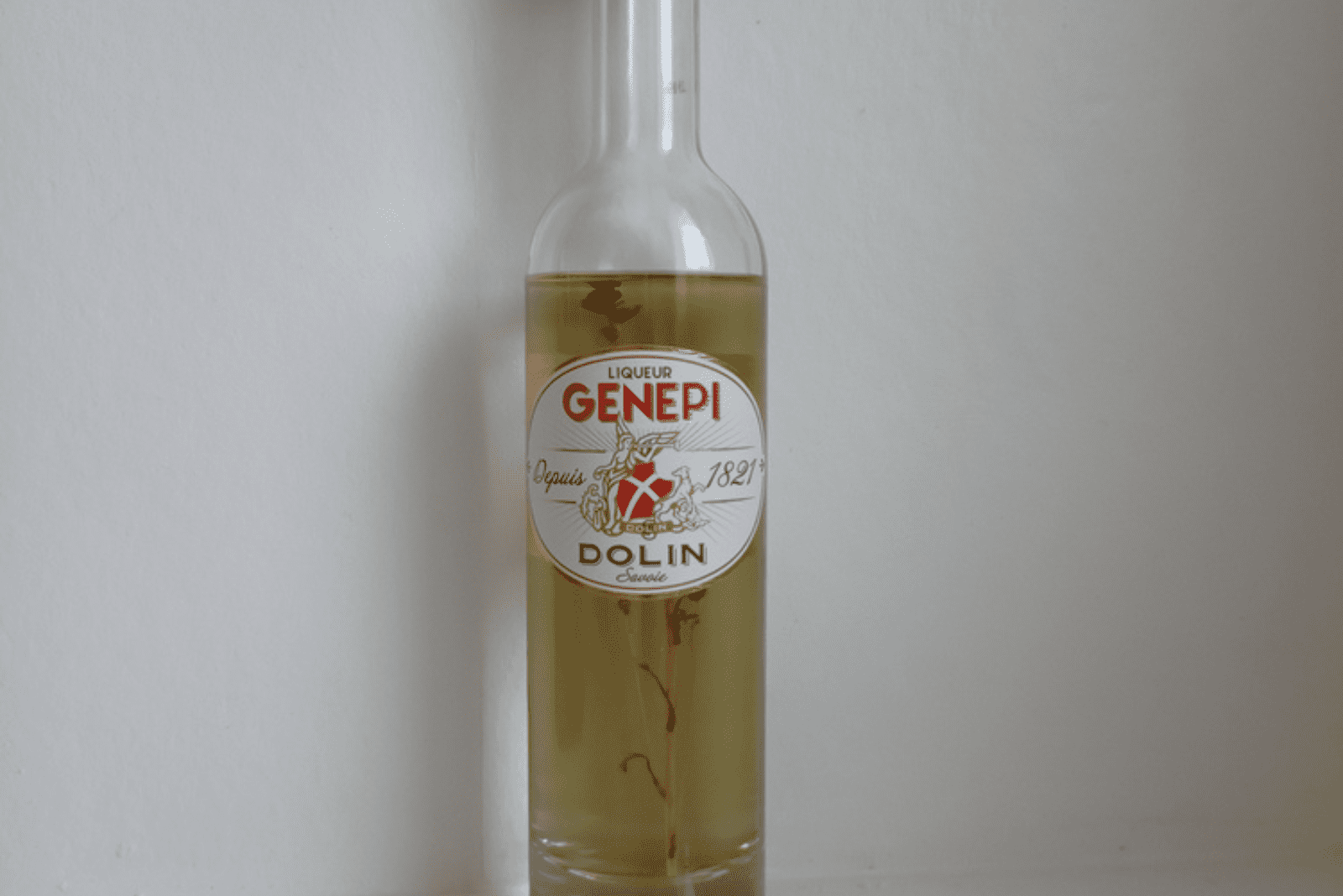 This amazing liqueur made in the French Alps is closest to Chartreuse when it comes to the flavor profile. There is only one little difference and that is its sweetness. It is not as sweet as Chartreuse but, nonetheless, it can serve as the great Green Chartreuse substitute, especially in cocktails.
Its flavor can be described as sweet, citrusy, minty, and herbaceous. Also, there is that anise or licorice flavor that is missing from this drink. Its light olive color is something that is more similar to that of the Yellow Chartreuse, but the sweet taste makes up for it all.
This Genepy liqueur is best used in some classic cocktails like Last Words, alongside gin, Maraschino liqueur, and some lime juice. Last Words is one of the most classic Green Chartreuse cocktails.
2. Sambuca: Famous Italian Liqueur
Just like there are different types of Chartreuse, there are also different kinds of sambuca. The one that is best to use as a Green Chartreuse substitute is definitely the white sambuca because it contains a similar flavor profile.
I wouldn't recommend you to use black sambuca because its flavors do not match the herbaceous notes of Chartreuse. White sambuca is a colorless, anise-flavored Italian liqueur that can serve as a great alternative to Green Chartreuse.
It is also very smooth, unlike some harsher drinks like whiskey or vodka, and that makes it a workable substitute for Green Chartreuse. Its anise flavor also contributes to the fact that it is a good alternative. Notes of mint, coconut, figs, and pineapple juice balance out the anise flavor.
Some people tend to think that this drink tastes a bit like black licorice. With that licorice-like flavor and that of the elderflower, this drink makes a great option in cocktails that traditionally use Chartreuse. Those can include cocktails like Lumiere with a touch of some lime juice, and Dreamcatcher which is known as a Blanco tequila-based drink.
3. Strega: Another Italian Drink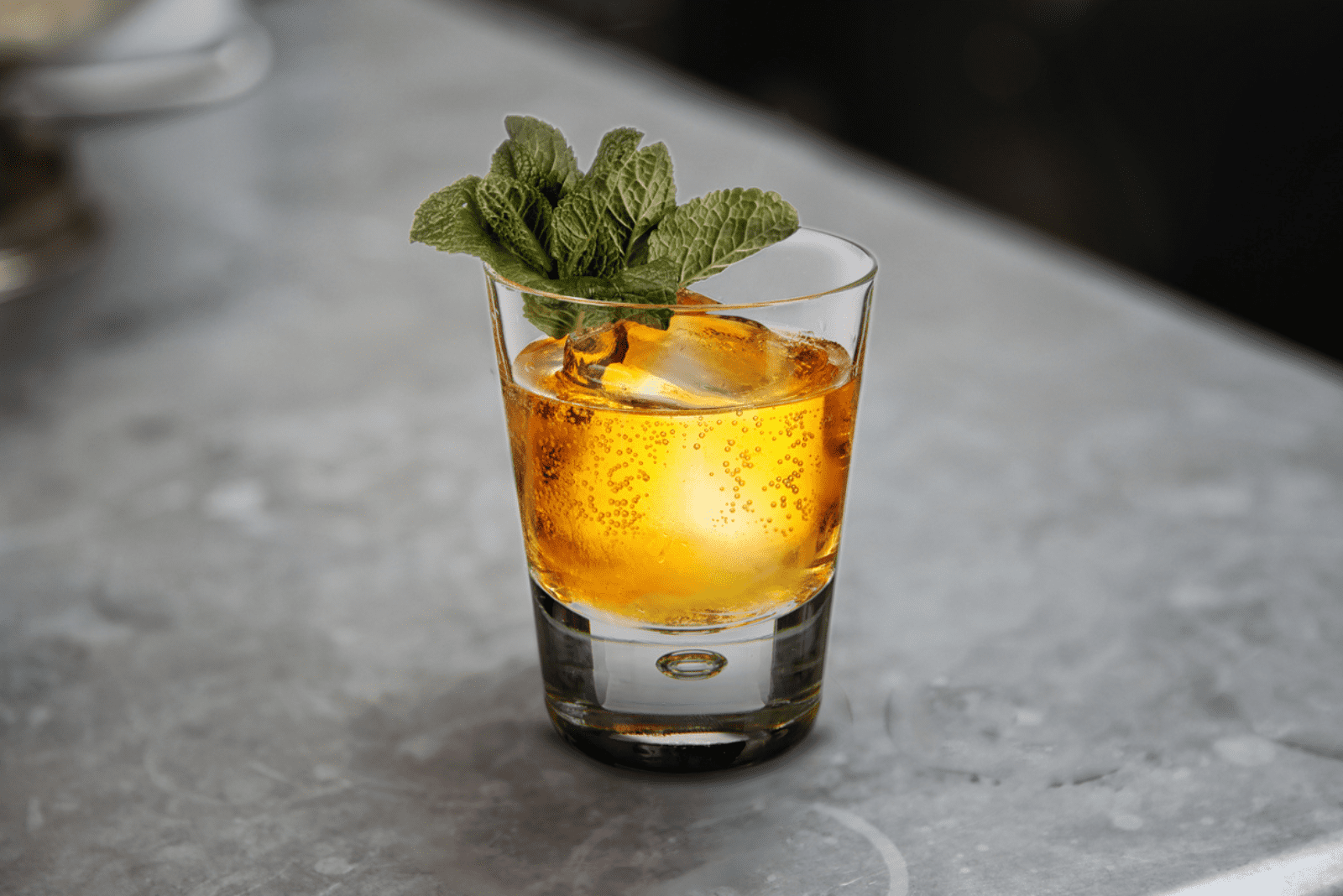 Liqueur Strega is another very good substitute for Green Chartreuse with its strong herbal flavor and notes of mint that gives it that wanted complexity.
This strong herbal Italian liqueur is made of a wide variety of botanicals of which some of the most important ones include saffron, juniper, and mint.
I also have to note that some people often compare this drink to Yellow Chartreuse Liqueur, but the taste complexity and the similarities in the flavor are something that makes this drink a suitable alternative to the green one.
Strega is most often used in stirred cocktails because it adds some sweetness and spice, and because of its unbelievable complexity.
As you can see, Italy hasn't just created some of the most popular foods in the world, but also some fancy and refreshing beverages.
4. Drambuie: Amazing Herbaceous Liquor
This Scotch-based liqueur called Drambuie liqueur is often used as a Green Chartreuse substitute due to its similar sweet flavor. It is made out of various herbs and spices along with some honey that gives it that sweetness. One of its ingredients also includes Scotch.
This green-colored liqueur is ideal for your cocktail recipes, but also for some cooking recipes. And because of its sweet taste, it is a good idea to add it to your desserts because it can make them even tastier and give them some extra aroma.
But, if you decide to add them to some of your savory dishes as an alternative to Green Chartreuse Liqueur, you need to be careful because of Drambuies' sweetness and you also need to adjust other ingredients accordingly.
5. Grand Marnier: Orange-Flavored Liquor
Grand Marnier is a liqueur that is made by the distillery of orange and vanilla. Due to the orange component, Grand Marnier liqueur contains that recognizable orange flavor, but it also has a nice aroma.
It is best used for roasting meat, duck, and poultry. It can also be used in some cocktails. But, the thing is that it doesn't possess a very similar flavor to Green Chartreuse Liqueur, although it possesses a better one.
The main reason for it to be on this list of Green Chartreuse substitutes is its accessibility and the fact that it is less expensive than Chartreuse.
6. Jagermeister: Worldwide Known Liqueur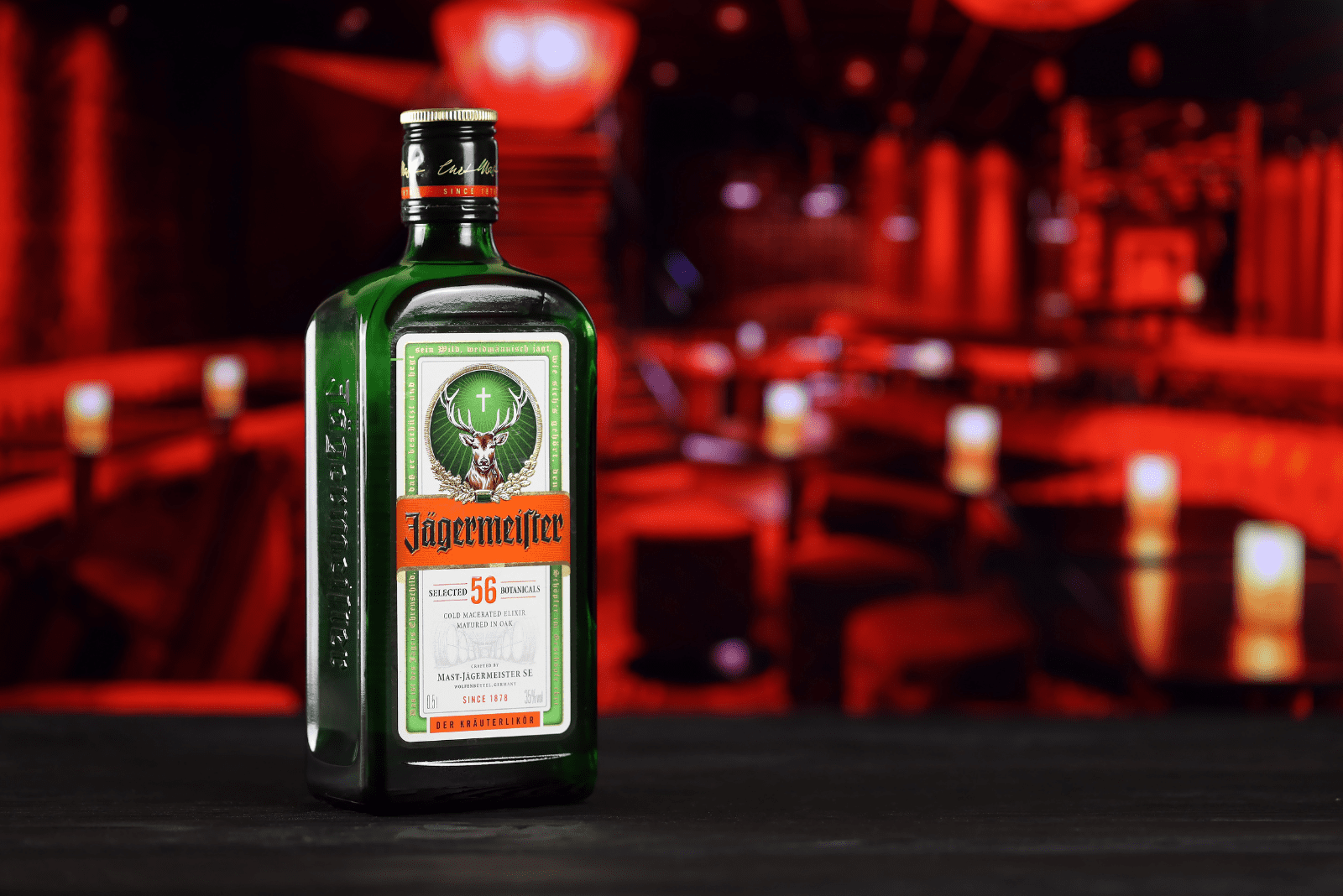 Jagermeister is one of the most popular drinks worldwide. It is a German digestif and it is made out of different herbs that contribute to the very complex and deep flavor, something similar to that of Green Chartreuse.
It contains that specific herbal, spicy taste and it is flavored with cinnamon, ginger, anise, and cloves which contributes to its complexity even more with the addition of a citrus taste and a bit of sweetness.
It is a drink that most people consume on its own, but you can also add it to cocktails and use it in cuisine as well. It is especially used in grilled meat when preparing so-called Jagermeister steaks.
7. Benedictine: Another French Liquor
The main similarity that this liqueur has with Green Chartreuse is that they both are French liqueurs. The benedictine liqueur is a spicy one and it is a blend of many herbs, flowers, roots, and berries.
Some of those include angelica, hyssop, mace, saffron, fir, aloe, lemon balm, lemon, etc. As you can see, it is one very complex liqueur, i.e. it possesses a complex taste, and that is exactly what puts it on this list.
This complex liqueur is especially suitable for cocktails, some of which are Bijou, chocolate mixture, and Last Words cocktail. Alongside clear gin and vermouth, it can add some extra sweetness to the Bijou cocktail as a Green Chartreuse substitute.
8. Angostura Bitters: Spicy Blend Of Herbs
Angostura bitters is an aromatic and spicy blend of herbs that include cloves and cinnamon. It is mostly used for flavoring beverages. It is very concentrated and has about 45% alcohol by volume (ABV).
It can be used in many cocktails, and it is especially known for its use in whiskey cocktails. When it comes to substituting it for Green Chartreuse Liqueur, it might not work in some recipes because of the different flavors.
But, one thing that is similar is the bitterness that contributes to its medicinal usage. It is mostly used for digestive problems because it contains the ingredient called gentian which may aid indigestion.
One interesting fact is that it served as a cure for the upset stomachs of the soldiers in Simon Bolivar's army.
9. Absinthe: One Really Strong Alternative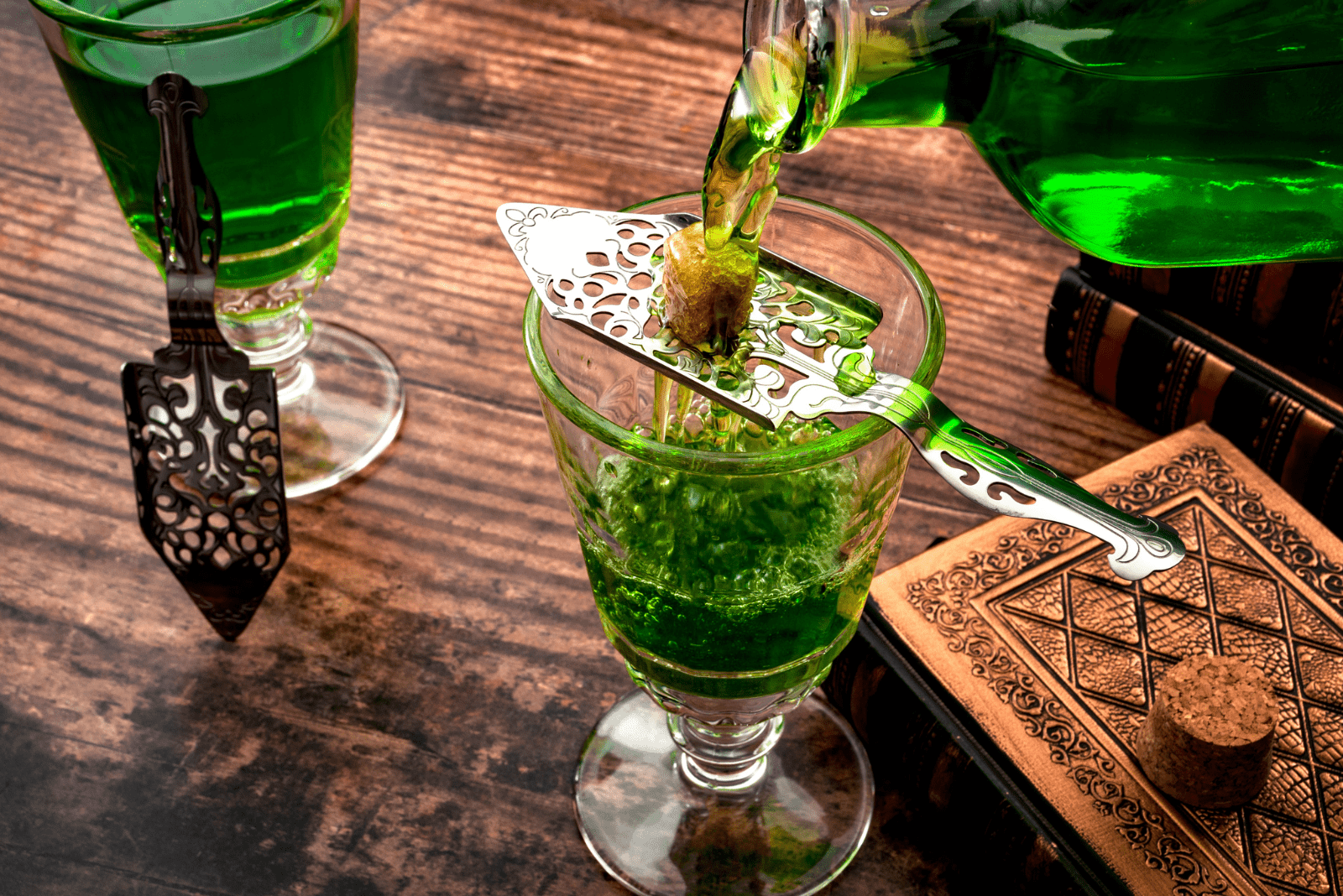 This is another drink in which flavor is mostly determined by the star anise herb. Aside from star anise, there are some more herbs that are the main part of this drink and those include sweet fennel, grand wormwood, and other culinary and medicinal herbs.
The traditional type of this drink is green in color but there are some varieties that are colorless. It is categorized as a spirit, although it is sometimes called a liqueur.
Besides its anise, licorice, and fennel flavor, it is also known for its very high alcohol content, which is usually about 70% alcohol. So, because of that high ABV, when you are substituting it for Green Chartreuse, you need to be extra careful, so as not to overdo it with ethanol.
10. Fernet Branca: Nice Option For Cooking
Another Italian brand, Fernet Branca, is a type of bitters or amaro. This complex drink is made out of many herbs and other ingredients some of which include angelica, chocolate, bitter aloe, quinine, cinchona, and Chinese rhubarb.
Its alcohol content is about 40%, but unlike other Amaro, Fernet Branca is low in sugar. But it possesses a little bit of sweetness and that is excellent for cocktails. It also possesses a few orange bitters which makes it a very unique drink and an awesome substitute for Chartreuse.
You can also use this amazing drink in cooking because it will give a nice aroma to your dishes.
11. Amaro: Ideal Option In Cocktails
This one is a type of Italian digestive. It is made by infusing wine with different herbs, flowers, roots, bark, and citrus peels, and allowing the mixture to age in oak casks. Some of the herbs used in flavoring include lemon balm, mint, cardoon, juniper, anise, and many others.
This herbal liqueur has a bitter-sweet flavor and has up to 40% ABV, which means that it possesses a medium-high alcohol content. It can be used in cooking but, honestly, its most recognizable usage is in cocktails.
One more important tip is that when you are substituting it with a Chartreuse in a cocktail, it is a good idea to add a bit of sugar because the Amaros lack it.
12. Orange Juice: Variety Of Uses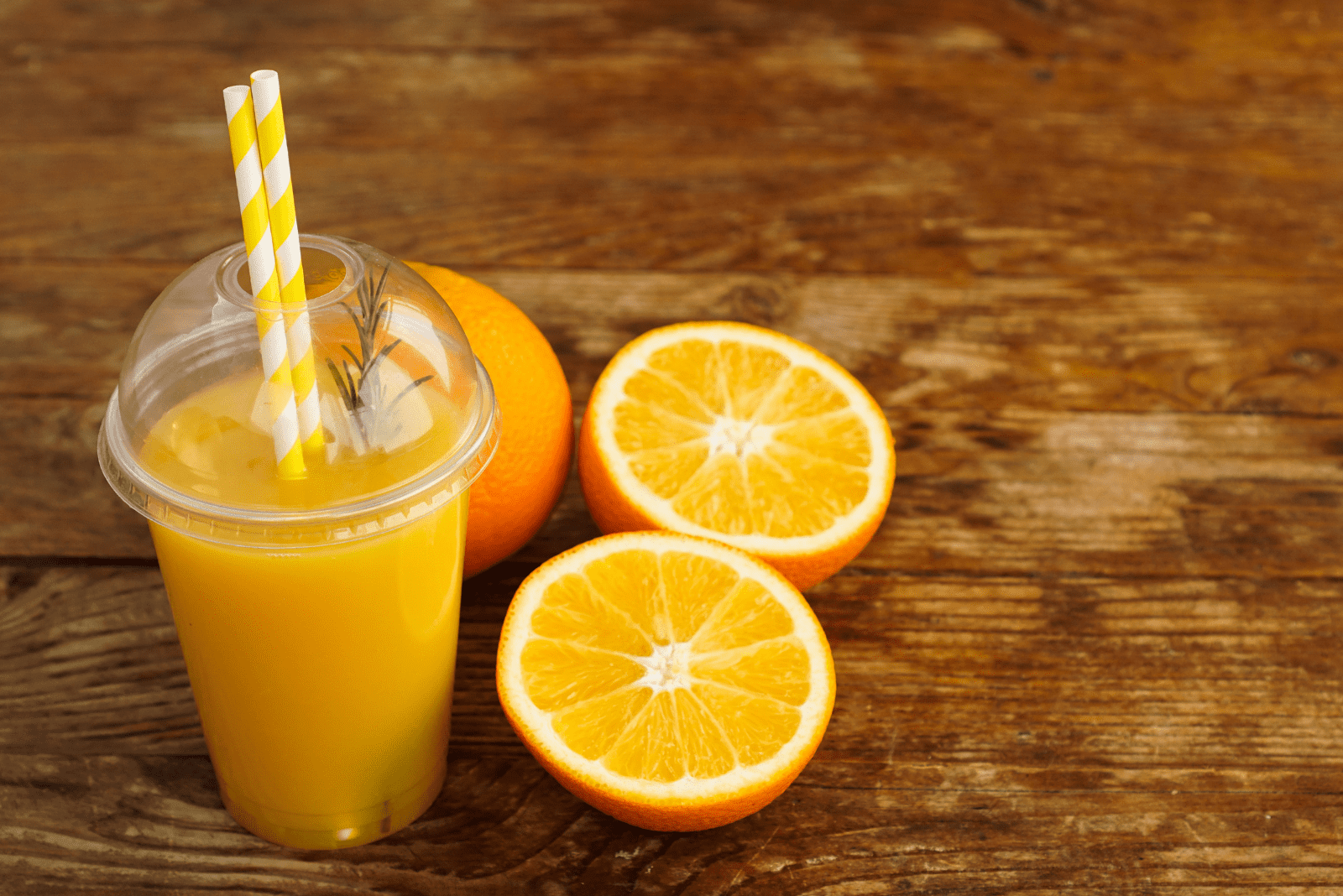 This is one surprising ingredient that found its place on this list since it is the first one that doesn't contain alcohol. But, the juice made from the fruit that starts with O can actually replace Green Chartreuse in many dishes and it is also packed with vitamins and minerals.
It can be used in marinade dressings and salads, as well as in sauces and glazes. It can also be added to desserts, marmalades, and appetizers. It represents a very good substitute for Green Chartreuse in ice creams and parfaits.
The Last Words
After reading this article and finding your best Green Chartreuse substitute, I am sure that making the finest cocktails for you and your friends is an easy peasy job.
Surely, there are a few better and a little less good options on this list, but I am also sure that there is not a bad option, and whatever you choose you certainly can't go wrong.