I always say that sauces are the soul of every dish. In particular, chili garlic sauce is heaven for our taste buds. If you're also a fan of this "fiery sauce," then you know what I'm talking about.
This sauce has Vietnamese origins and is most popular in Asian cuisine. Chili garlic sauce is a versatile and spicy condiment that complements lots of dishes (especially stir-fries and pastas).
Now, do you know what the worst thing that could happen to you regarding this sauce is? It's when you run out of it. So, naturally, you start looking for a worthy chili garlic sauce substitute, right?
Or you are simply curious about all the possible substitute ideas regarding this "divine sauce." Whatever the reason, below, you'll find the best chili garlic sauce substitutes that will add that yummy and spicy touch to your dish!
12 Top Chili Garlic Sauce Substitute Ideas
Worry not, these substitutes are nothing too complicated. They are made of basic ingredients and offer a similar flavor profile to the original chili garlic sauce. So, let's see:
1. Huy fong sriracha sauce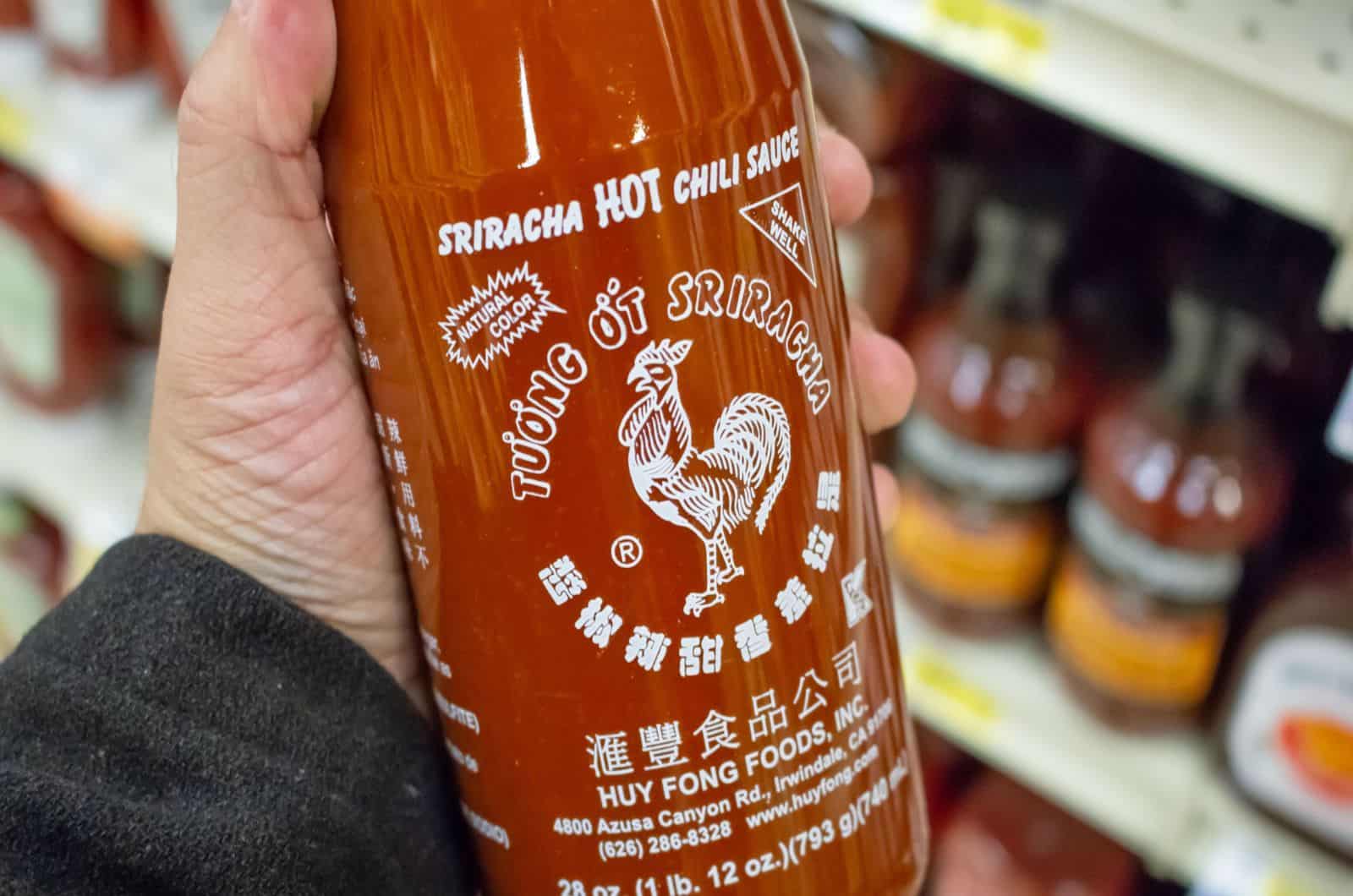 Sriracha is a thick and oily sauce made from jalapeno peppers, sugar, distilled vinegar, garlic, and salt. It is undoubtedly, one of the best substitutes out there because it has similar ingredients to chili garlic sauce.
However, these two sauces differ slightly from one another. Sriracha is made from dried red jalapeno peppers, whereas chili garlic sauce contains fresher ingredients. If you're interested in more differences between the two, you'll find them in the second headline below this list.
PRO TIP: Use sriracha sauce in smaller amounts due to its strong vinegar flavor.
2. Hot sauce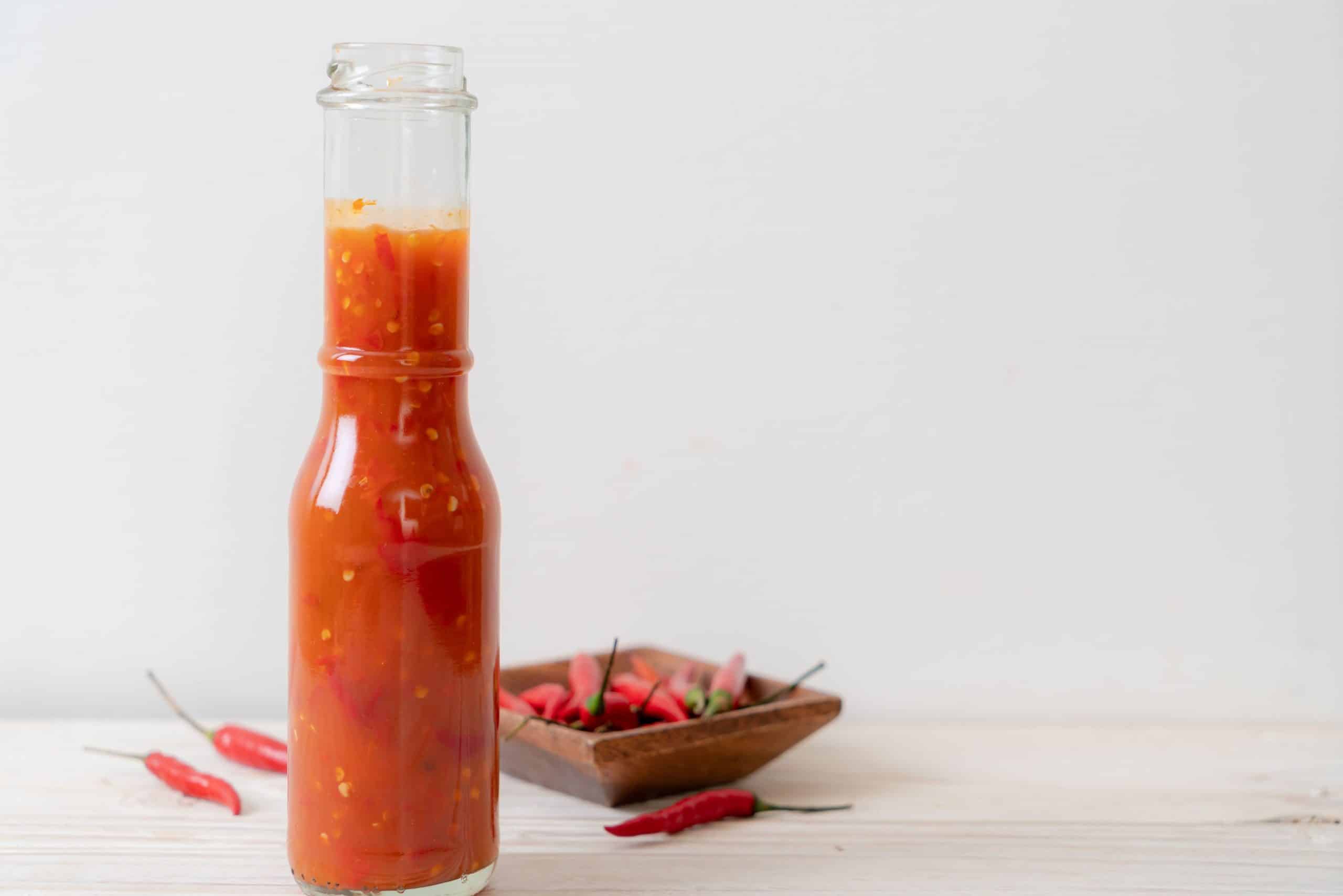 This chili garlic sauce substitute is made from the following ingredients: chili peppers, vinegar, and salt. You can freely experiment with adding different seasoning spices to this sauce to create a unique texture and taste.
You can also add some minced garlic to the equation to create the garlicky flavor characteristic of chili garlic sauce.
3. Black bean sauce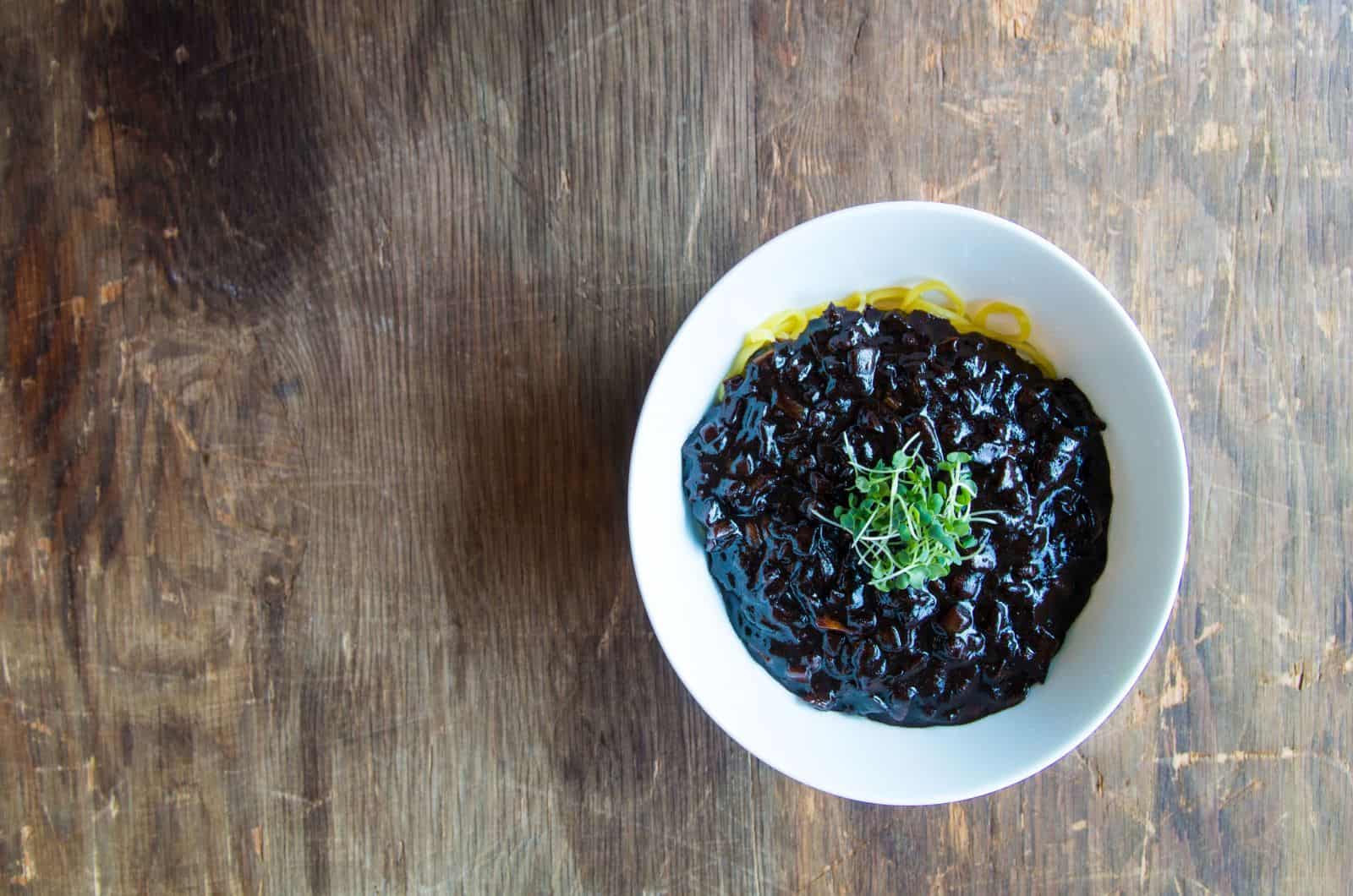 We could say that Chinese cuisine is a famous representative of black bean sauce because it's mostly used there. This sauce is made from fermented and salted soybeans.
It is brown in color and screams spicy and salty with a dash of sweet flavor. Black bean sauce is different from chili garlic sauce in many ways, especially regarding its color, texture, and flavor.
Still, this shouldn't be the reason not to try it when you run out of all the other sauces on the list (including the famous chili garlic sauce).
4. Harissa sauce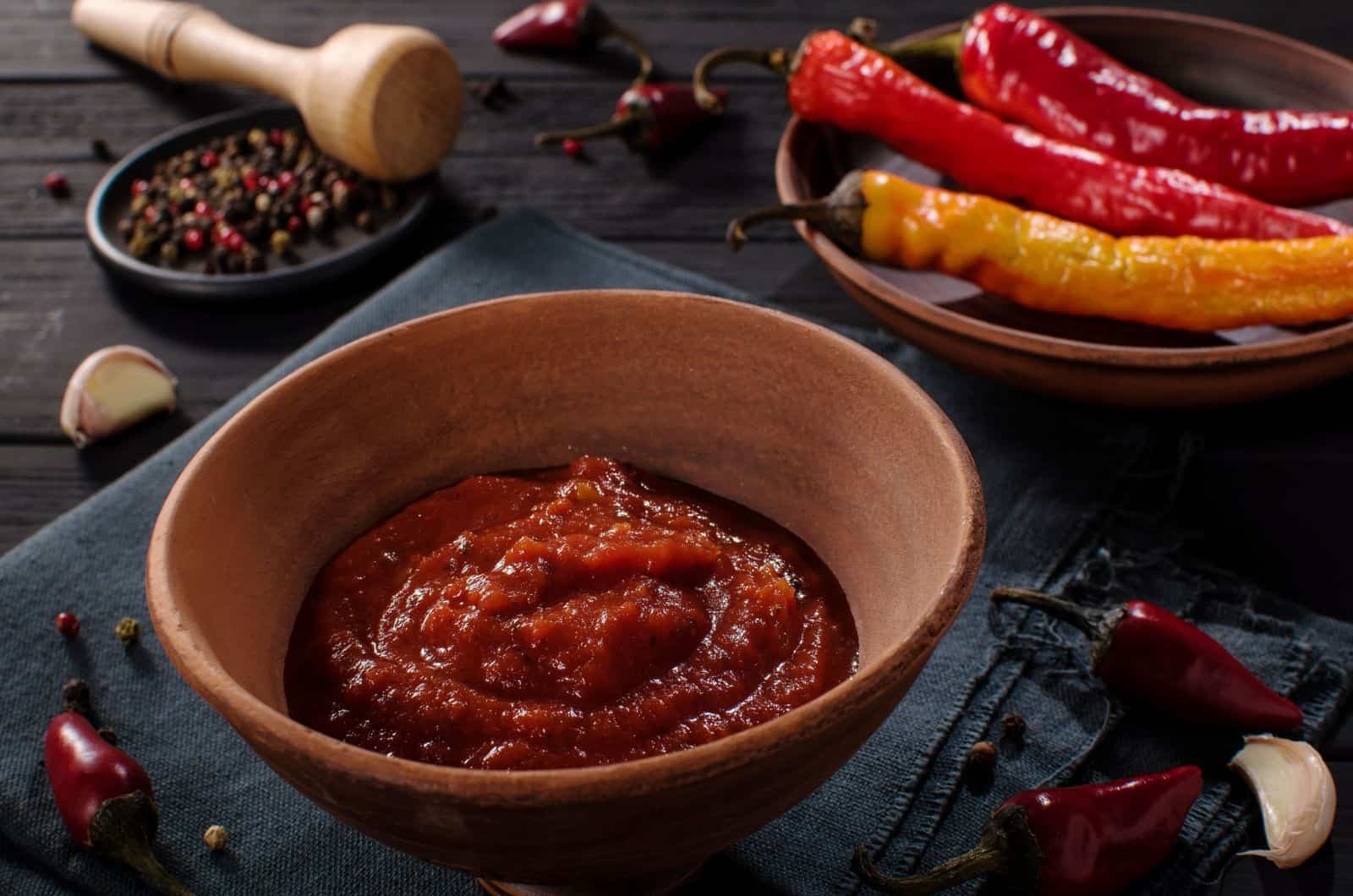 Harissa sauce is a North African hot chili sauce and, according to many, one of the best substitutes for chili garlic sauce.
It contains the following ingredients: red chilies, vinegar, garlic, and other spices like cumin, sweet paprika, and caraway seeds.
This sauce has a slightly different flavor from chili garlic sauce due to the additional flavors added. Nevertheless, it is perfect for stews, soups, and marinades, or you can use it as a dipping sauce as well.
5. Sambal oelek chili paste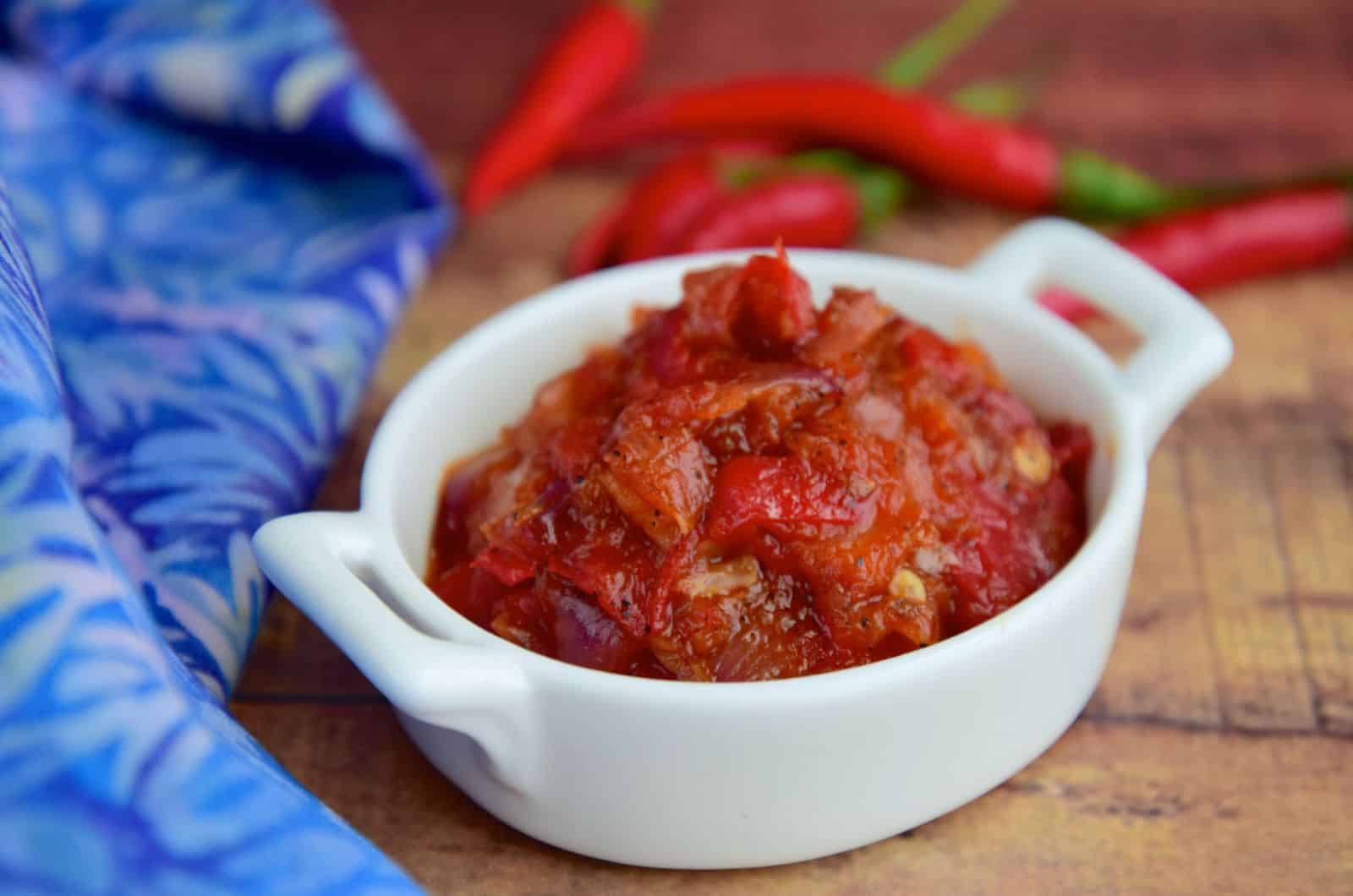 This chili garlic sauce substitute contains hot red chili peppers, vinegar, and salt. Note that its flavor is extremely spicy, so we recommend adding it sparingly to your dishes.
Additionally, sambal oelek chili paste doesn't contain "the key ingredient" – garlic – and that's the biggest difference between this and chili garlic sauce.
Of course, you can always add some garlic to it if you desire. This chili paste goes perfectly with pizza and grilled meat, and on veggies, hamburgers, you name it. It's extremely versatile (and spicy!).
6. Spicy ketchup or tomato sauce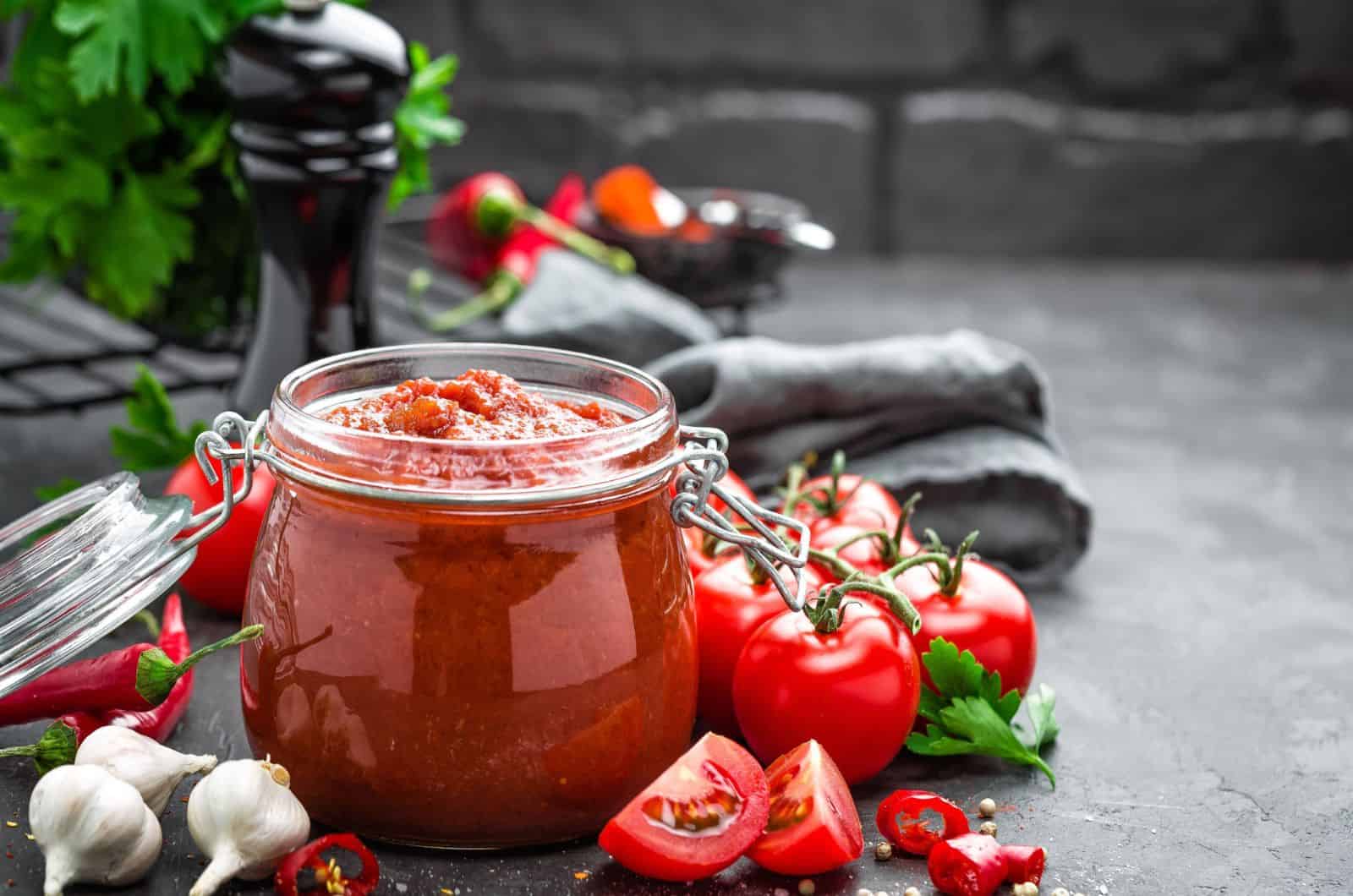 For this tangy ketchup or tomato sauce fantasy, you only need two ingredients: fresh tomatoes or ketchup and garlic. Mix garlic paste with fresh tomato purée or ketchup, and voila!
Even though this mixture doesn't contain chili, this doesn't make it less worthy.
As a matter of fact, this sauce is a great alternative when you want to try something new that still reminds you of chili garlic sauce (minus the chili).
7. Gochujang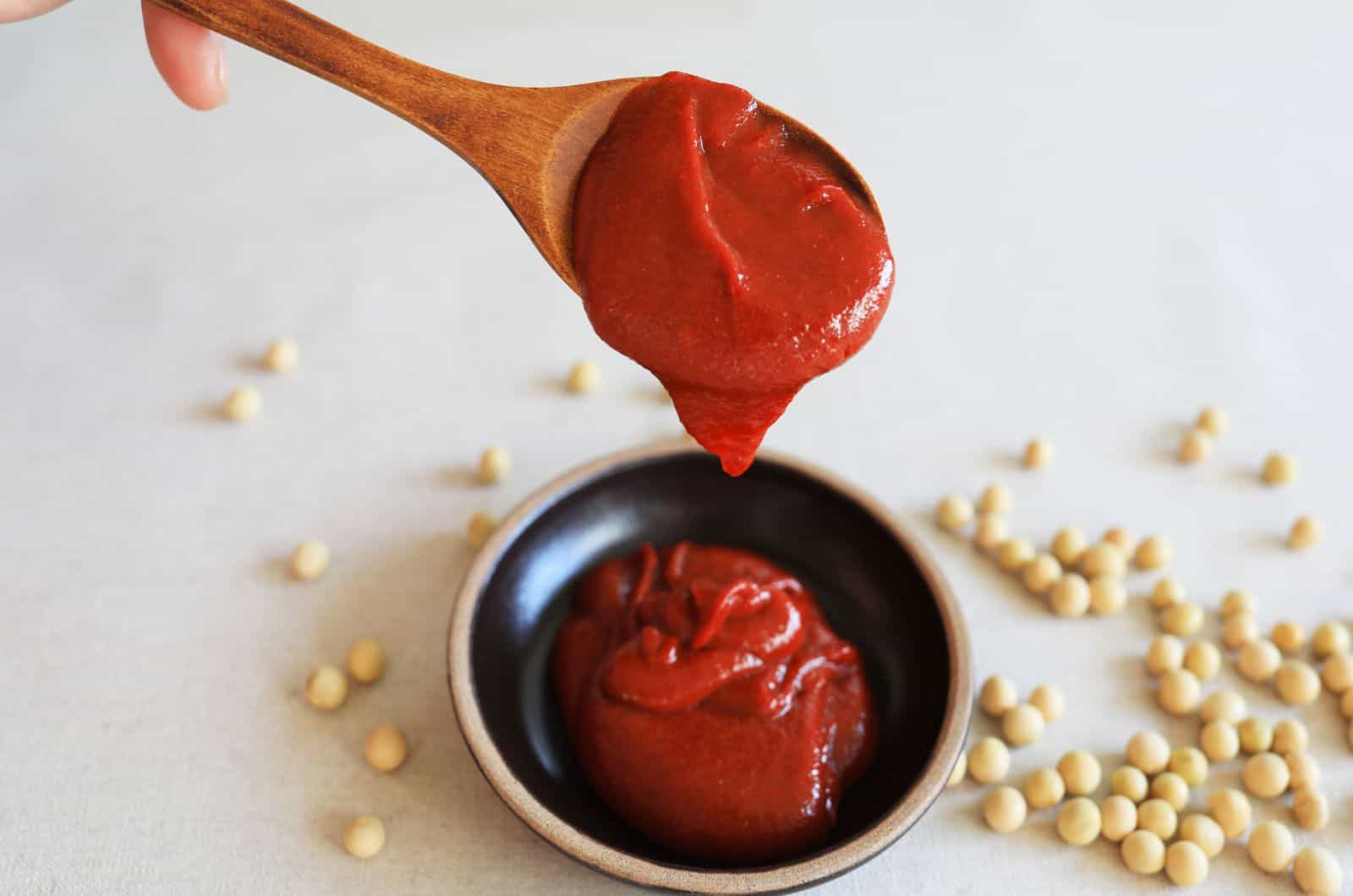 This unique Korean paste is anything but ordinary. It is made from crushed Korean red peppers and fermented soybeans. It is really spicy and tastes like nothing you have ever tried before.
Gochujang has a unique recipe that you can't find a substitute for. Now, does this fact make it a worthy chili garlic sauce substitute? Of course, it does.
Gochujang is a "heavenly marinade" for chicken, steak, and pork. Garlic and wine go well with the unique flavor of this Korean paste.
8. Chili paste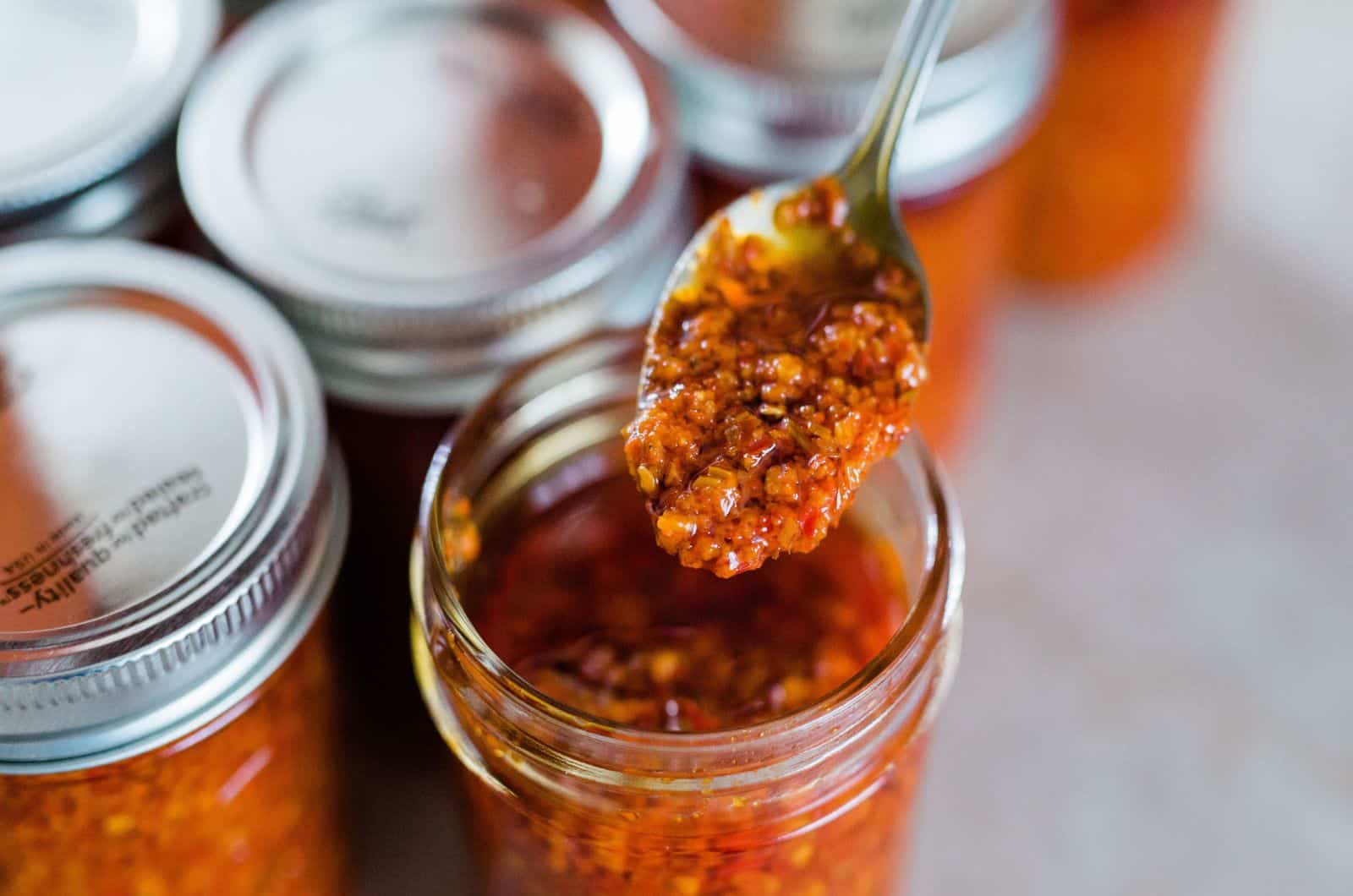 Chili paste is made of red chili peppers, garlic, distilled vinegar, and salt. Even though it has many similarities with chili garlic sauce, its texture is slightly different.
Its thicker texture perfectly complements burgers, fried dishes, sandwiches, soups, and many others. I almost forgot, you can also use it with marinades. Yummy!
9. Chili-garlic paste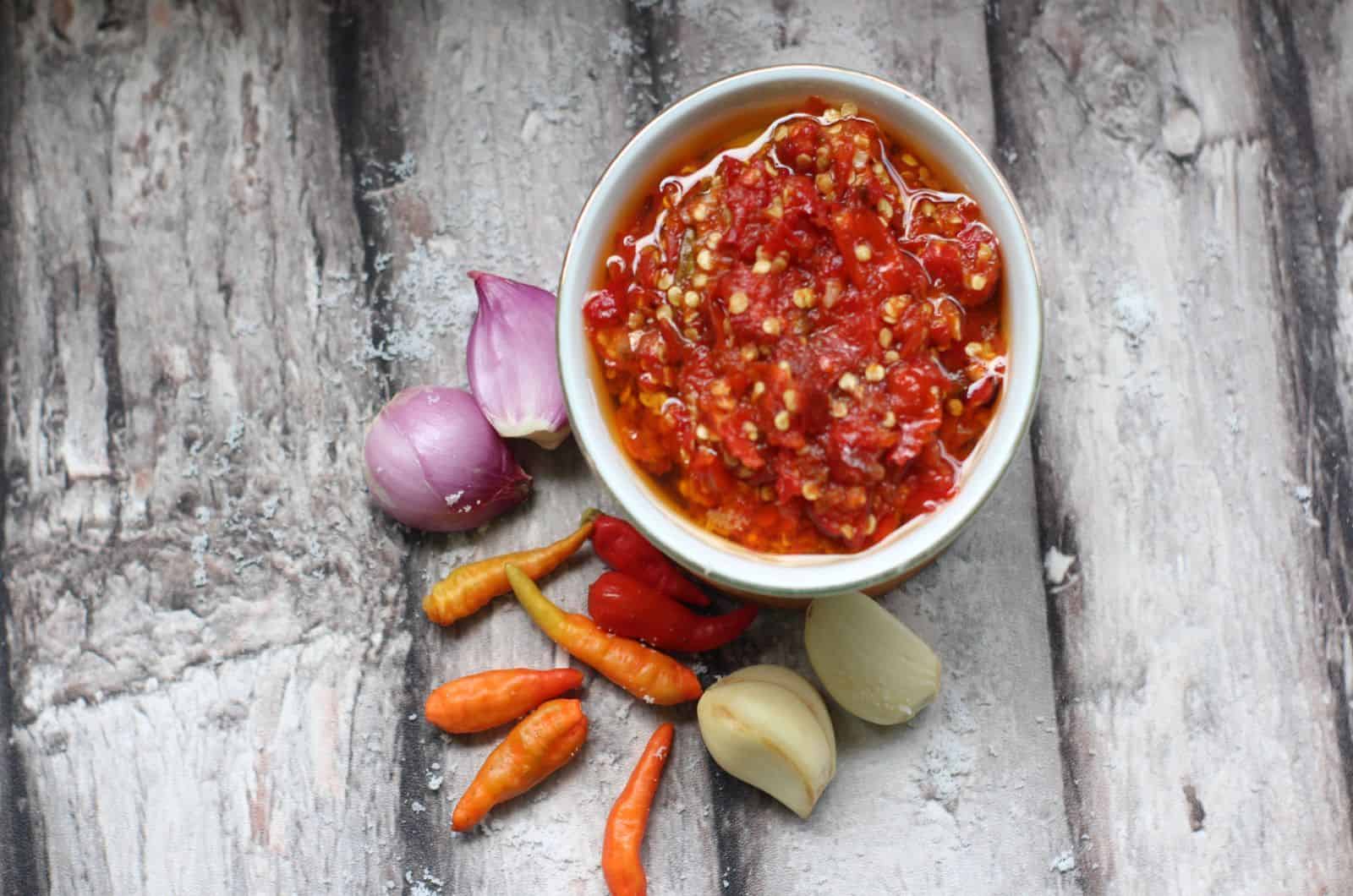 Say hello to another great substitute named chili-garlic paste! If you have some chilies and garlic on hand, then you have everything you need for this simple paste.
Keep in mind that you can also add other seasonings to this chili-garlic paste and make it more unique and exciting to your taste buds.
If you're interested in adding some Italian spirit to this paste, then pour in some olive oil as well. Feel free to use a food processor or blender to create a nice, smooth texture.
10. Chili garlic oil with red pepper flakes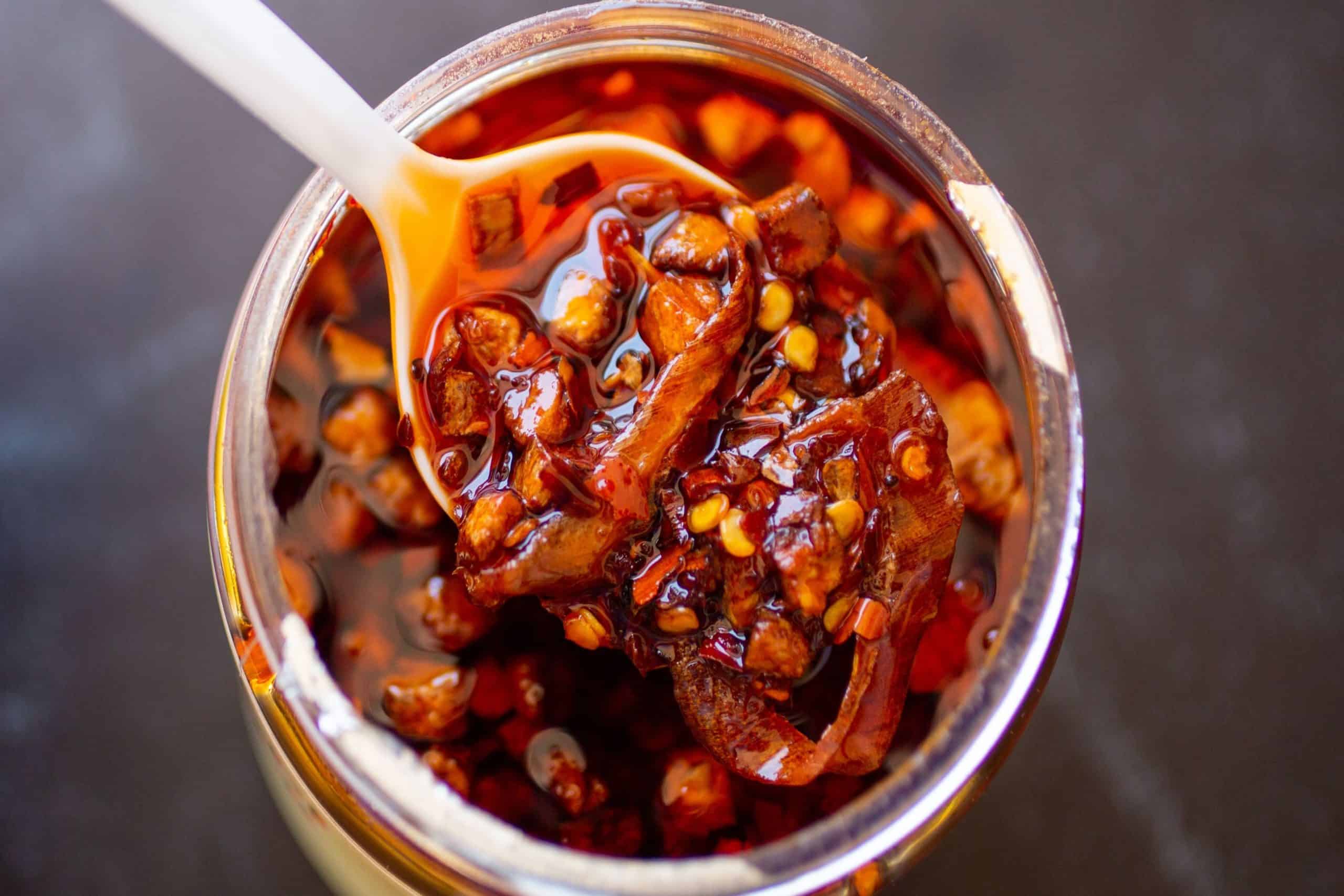 This magnificent substitute is made from vegetable oil, fresh garlic (minced), and "their majesty": red pepper flakes.
Here's an interesting fact: red pepper flakes are not the same thing as chili flakes. They differ according to the type of pepper. Red pepper flakes consist of two or more peppers, whereas chili flakes contain only one type of pepper.
You should also pay attention to their different spice levels. For example, Thai chilies, Korean chilies, and ghost peppers are all extremely spicy.
Chili powders and flakes can be found at any grocery store. Needless to say that red pepper flakes are a must for all spicy food lovers!
11. Chiu chow sauce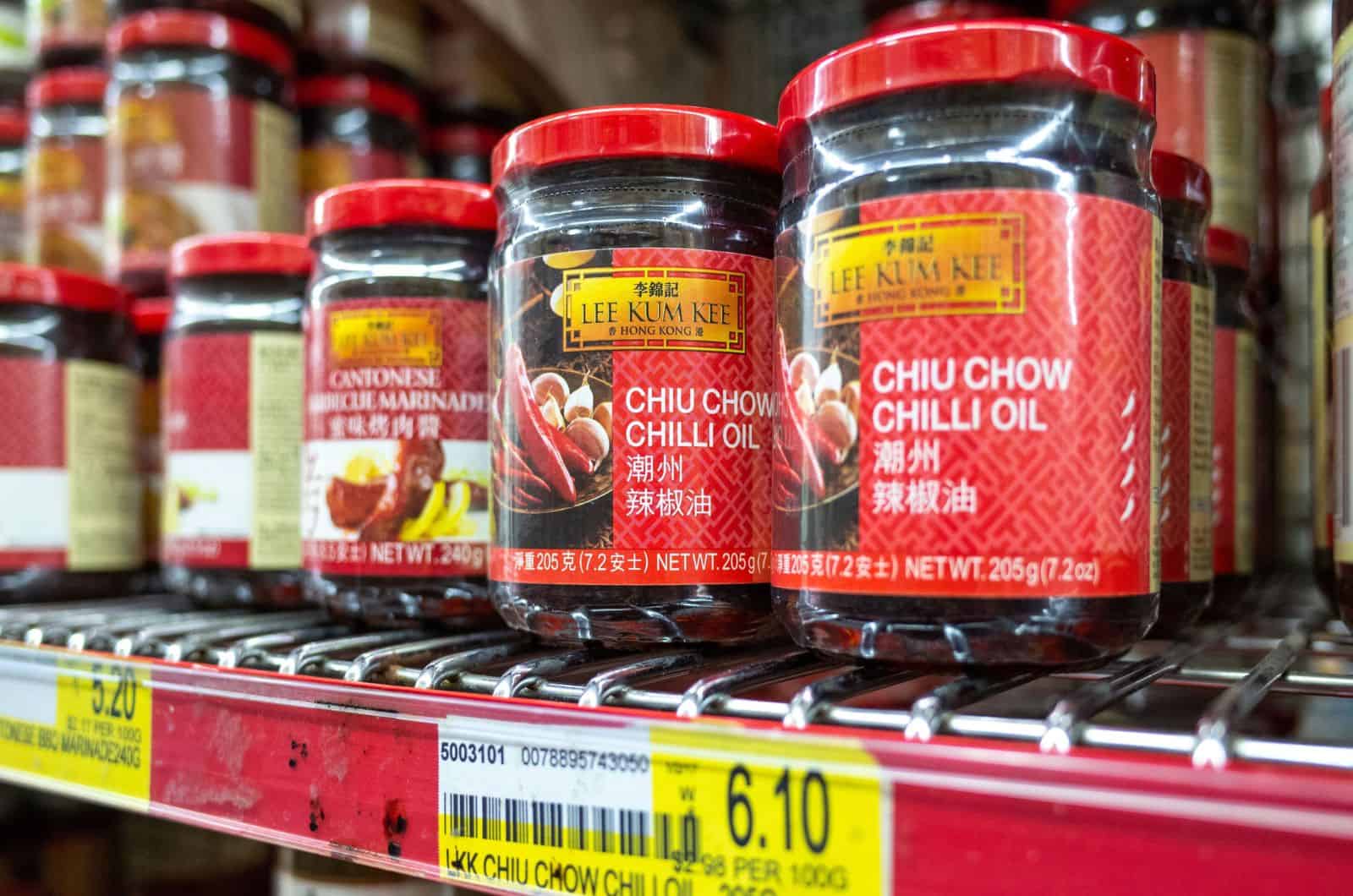 This chili oil sauce is prepared from the following ingredients: fresh chili peppers, fresh garlic cloves, chili flakes, and oil. It is perfect for ramen, spaghetti, as a dipping sauce, and in many other foods.
Also, this sauce recipe has an umami flavor (pleasant savory taste). It is not too spicy, so if you're a fan of not-so-spicy dishes, then this is your top choice of sauce.
12. Chili garlic sauce with red chiles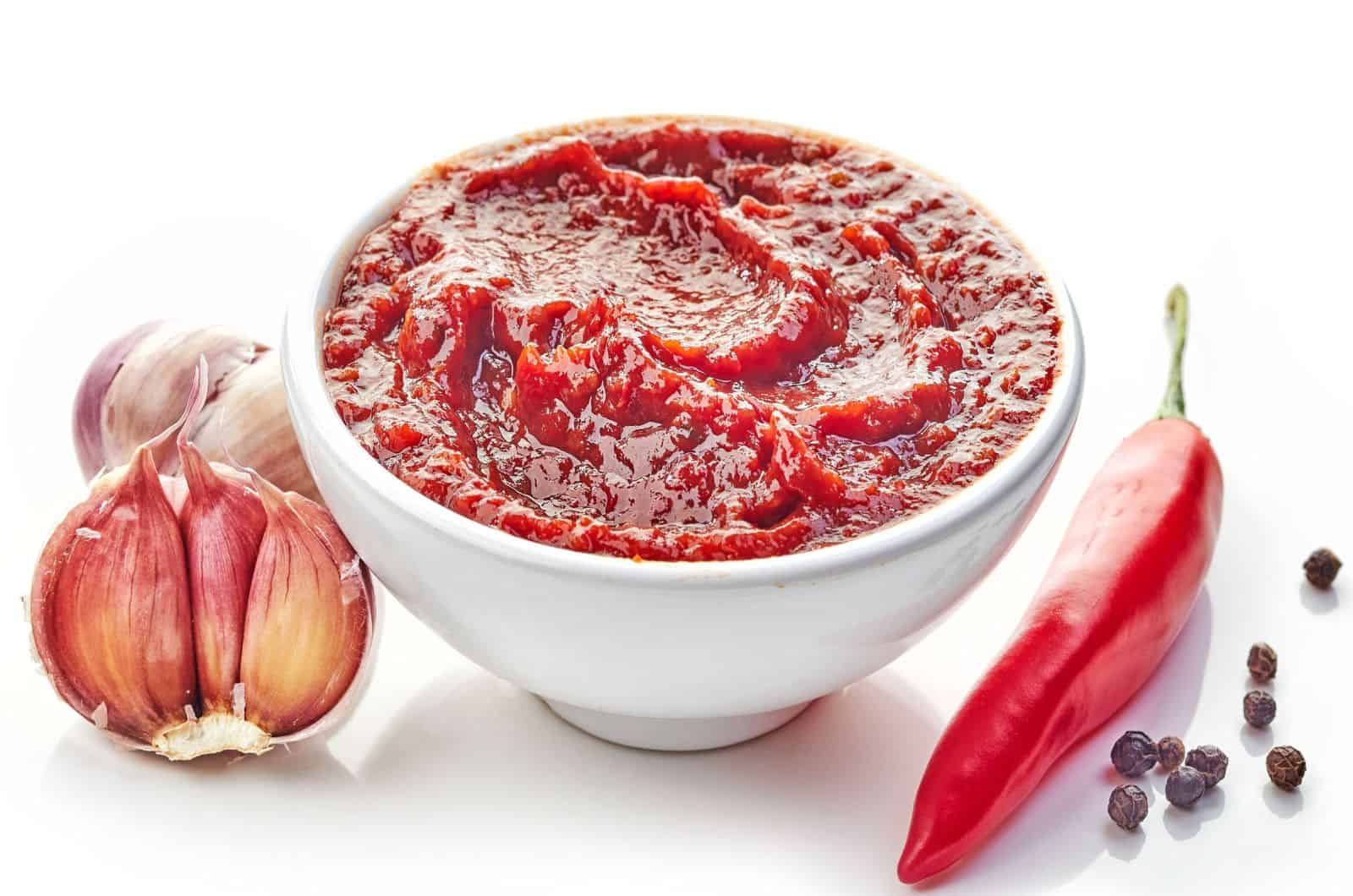 Homemade chili garlic sauce with red chiles is a great alternative to chili garlic sauce. This spicy sauce is made from chili peppers, a little vinegar, fresh garlic cloves, sugar, salt, and pepper.
The addition of sugar makes this sauce not as spicy as some others on this list. For this sauce, it is best to use red jalapeno peppers. If you're not sure where to find them, Mexican grocery stores always stock them.
Note that you shouldn't overcook the sauce because this will result in its red-orange color fading.
What Is Chili Garlic Sauce Made Of?
Traditionally, chili garlic sauce is made of red, hot Thai chilies. However, there are many variations and substitutes for Thai chilies, such as serrano, jalapeño, or cayenne chilies.
Besides Thai chilies, it is also made of garlic, sugar, salt, a little vinegar, and a slurry of cornstarch (to help create the right texture).
Bottled chili garlic sauces might also contain preservatives, colorants, and additives. Chili garlic sauce's hot spicy flavor is famous across the globe, and this sauce perfectly complements lots of dishes.
Is Chili Garlic Sauce The Same As Sriracha Sauce?
No, it's not the same as sriracha sauce, but it's similar. Sriracha sauce is made of dried red jalapeno peppers, whereas chili garlic sauce is made of fresh peppers.
The texture of chili garlic sauce is thicker. Its taste is slightly brighter than sriracha sauce. Both chili garlic sauce and sriracha sauce can be enjoyed for months, which makes them a great addition to your fridge
Final Thoughts
When it comes to finding the best chili garlic sauce substitute, I suggest that you don't shy away from experimenting with different seasonings. You don't need to blindly follow a recipe, but you can create your own unique sauce.
Perhaps you'll create a new flavor that will become your new favorite!
All in all, chili garlic sauce shouldn't be neglected because it's the king of all sauces (at least to me). Do you agree?