From the first time I tried an iced caramel latte from Dunkin, I knew this would be my favorite drink for summer days. (My second favorite summer drink is wintermelon milk tea). Let me elaborate on this.
Hot espresso + ice + caramel coffee creamer = heaven for my taste buds during warmer days.
After a few months of experimenting, I came up with my own version of the Dunkin Donuts iced caramel latte that is even tastier than the original! All my friends literally got addicted to it, and I'm so proud of sharing my recipe with you, too, dear reader.
Apart from that, we'll also talk about the iced caramel latte's nutritional value and calories specifically. I'm ready when you are!
Dunkin Donuts Iced Caramel Latte Recipe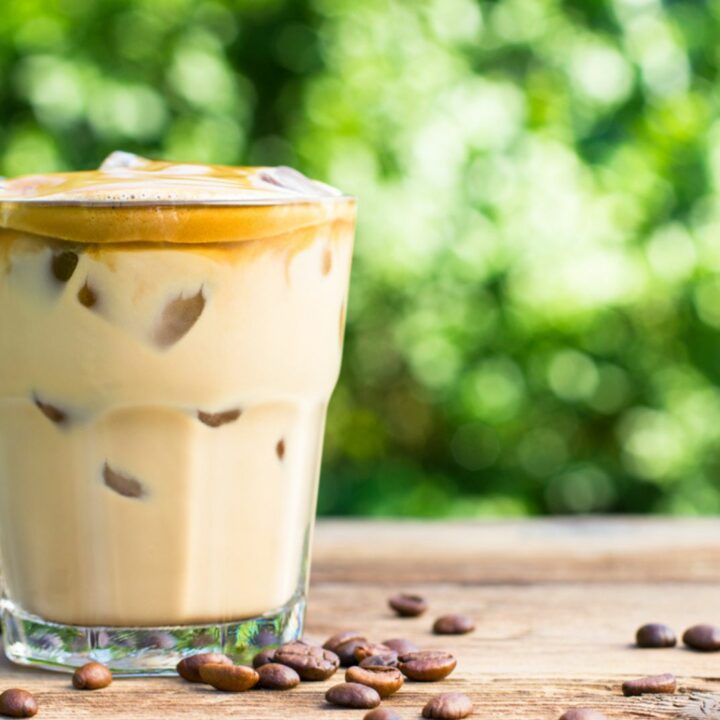 Dunkin Donuts Iced Caramel Latte Recipe
Here's my own version of the Dunkin Donuts iced caramel latte that you can also make at home. It's easy to make and it requires only a few ingredients. Grab your favorite mug and some ice cubes, and let's get started with the DIY latte:
Ingredients
2 shots of espresso or 1 shot of coffee or tea brewed to your liking
1/2 cup whole milk or milk substitutes
1/3 cup heavy cream
3 tablespoons sugar
2 teaspoons vanilla extract
Pinch of salt
2 tablespoons caramel coffee creamer
1 cup of ice
2 tbsp whipped cream
Toppings to your liking
Instructions
Step 1: Brew your coffee or tea. Meanwhile, pour the milk and heavy cream into a saucepan. Heat on medium until bubbles form around the edge of the pan.
Step 2: Add sugar, vanilla extract, and salt to the milk mixture and stir until the sugar has dissolved. Stir in caramel coffee creamer into the heated milk mixture.
Step 3: Turn off the heat. Let it sit for 2-3 minutes, then add the ice. Pour espresso into the glass, then top with whipped cream. Enjoy!
Nutritional Value
Iced lattes are typically made with espresso and steamed milk which means only one thing: they're high in calories. They are also usually served in large portions with the addition of sweeteners or syrup which only supports the previous "high-calorie argument".
Regardless of whether you're trying to lose weight or not, I think you should know what exactly your body is getting from your favorite latte in small, medium, or large serving sizes. So, here you go: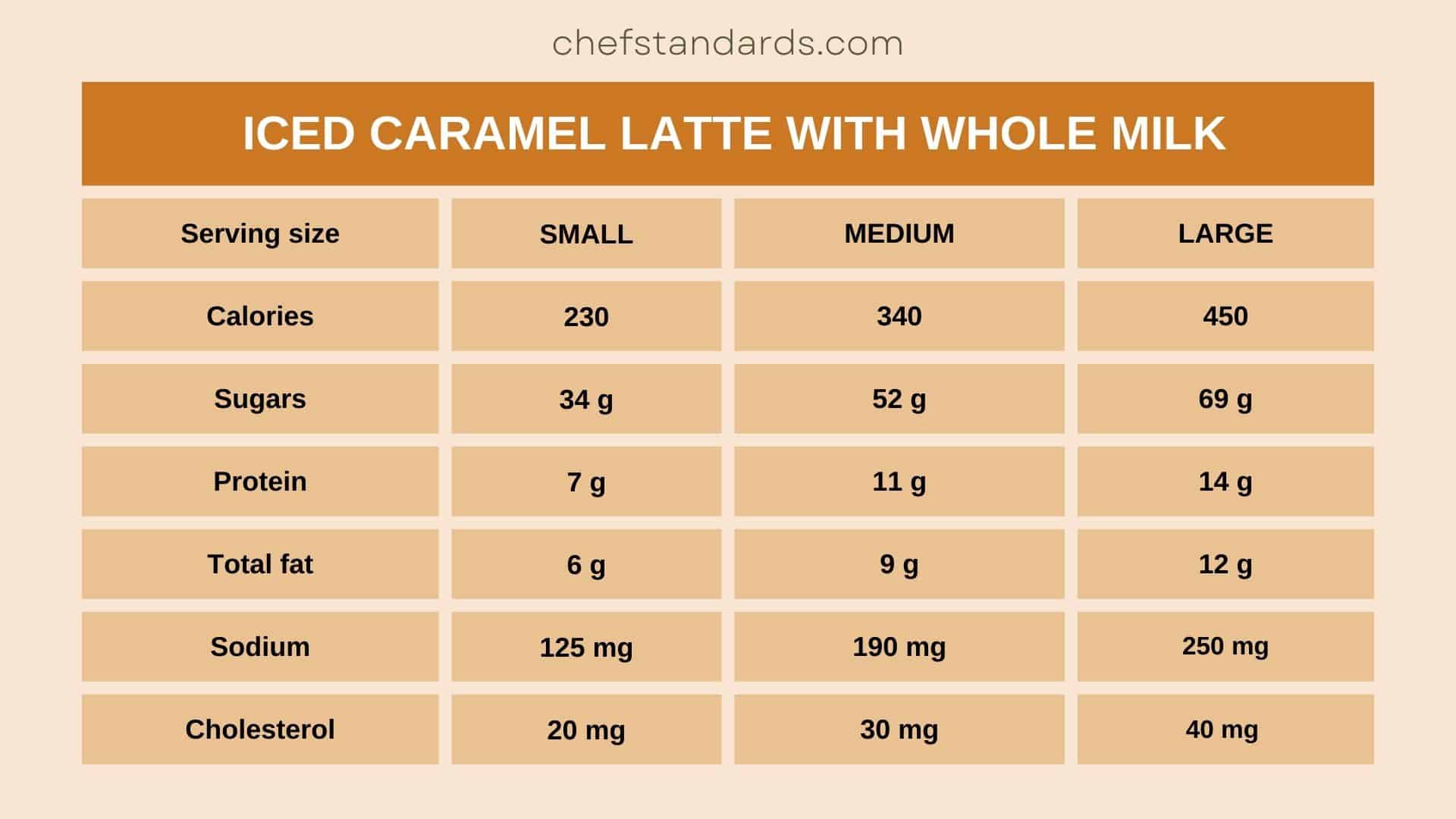 Additionally, here are the benefits and potential risks of drinking coffee lattes.
Enjoy Your Latte!
Did you get up on the wrong side of the bed? Have you seen your ex these days? Are you feeling lucky, annoyed, or disappointed?
Three words: enjoy your latte!
Wow, I think this would be a great commercial for a latte. Wouldn't you agree? 😀