I have a confession to make. I'm one of those people who regularly buy 24 oz of sour cream and keep it in the fridge literally forever, or until it becomes spoiled.
Yes, I check the expiration date. However, expiration dates can be deceitful sometimes, so I solely rely upon checking the signs of spoilage and the USDA's and FDA's recommendations.
These methods have never disappointed me, and that's precisely why I'm sharing them with you today.
Should You Consume Sour Cream After The Expiration Date?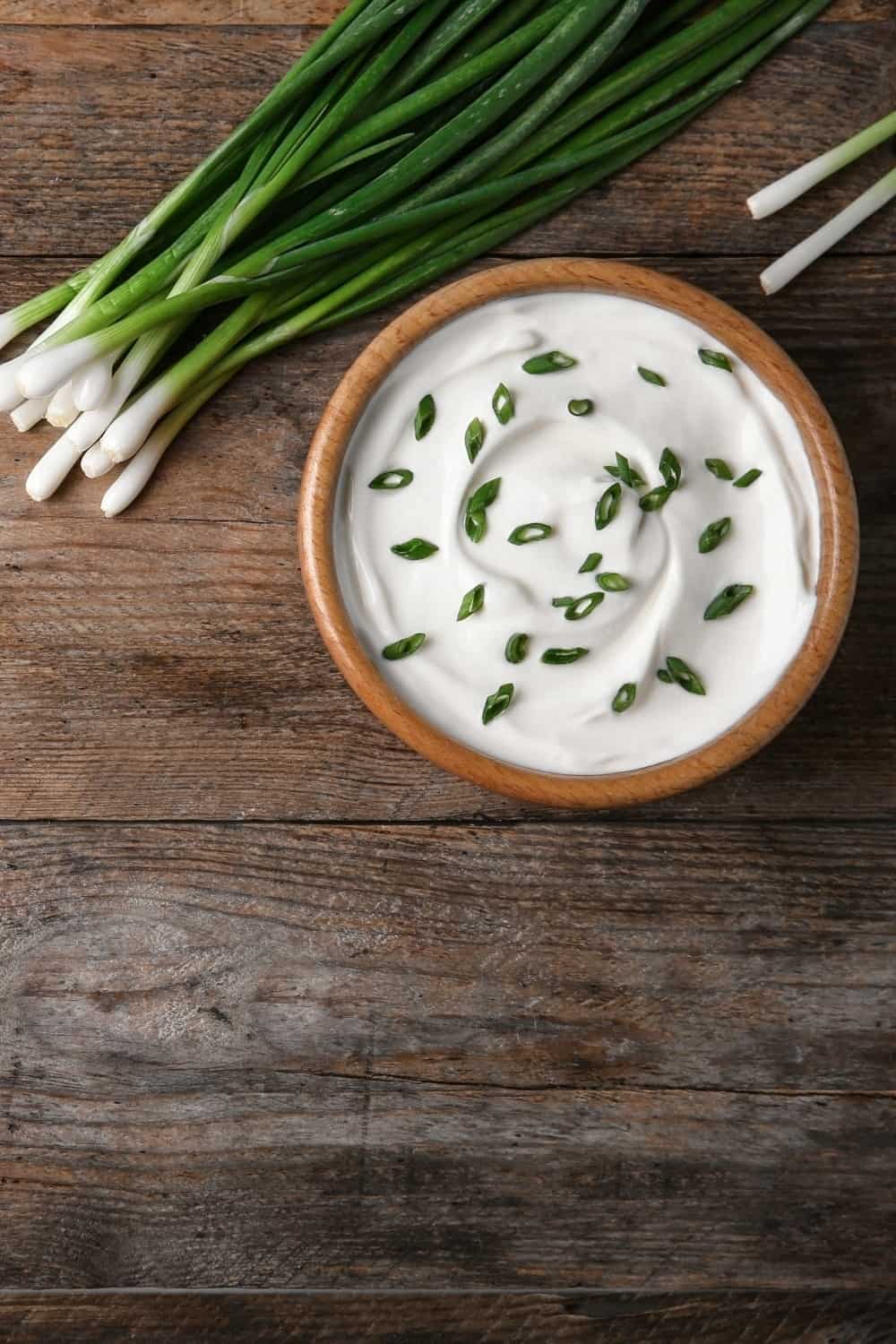 Generally, it is considered unsafe to consume sour cream after the expiration date. If you really have to or want to, you should consume it in 1 to 2 days after the expiration date. But before doing so, you should check if there are any signs of spoilage (see below).
Sometimes, you shouldn't eat sour cream even BEFORE it expires.
If your sour cream isn't stored properly, it will likely become spoiled even before the expiration date. I'm not really proud of it, but it happened to me a few times because I stuck a dirty utensil into the container which resulted in bacteria growth.
If you keep sour cream at room temperature or an inadequate temperature in the fridge, (or if you have stuck a dirty utensil into the container), you will compromise its shelf life.
Again, you should look for the signs of spoilage before microwaving sour cream or consuming it, which you will find listed below.
How Long Should You Keep Sour Cream In The Refrigerator?
First things first, make sure that you have stored sour cream properly in the refrigerator. According to the FDA, sour cream should be kept in the fridge at 40°F or below.
So, if your sour cream is stored correctly, here's how long it can last in the fridge according to the USDA:
• Keep unopened sour cream for 1 to 3 weeks in the fridge.
• Keep opened sour cream for 7 to 10 days in the fridge.
NOTE: You can keep sour cream in the freezer for up to 6 months, but this is not recommended because freezing it will alter its texture.
Trust Your Eyes And Nose: 3 Signs Your Sour Cream Is Spoiled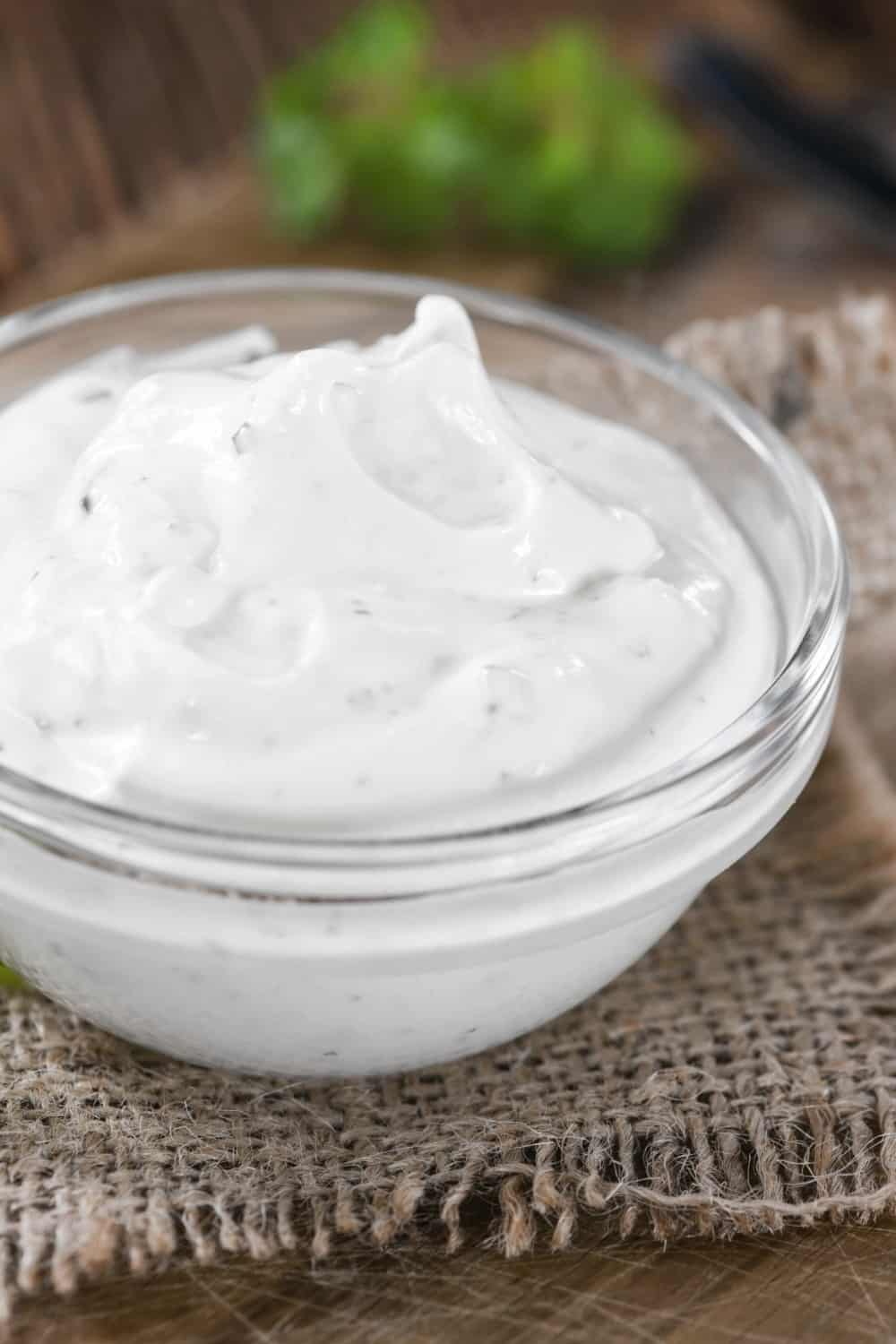 As already mentioned, the shelf life of sour cream can shorten if it's stored incorrectly. If you notice any of the following signs of spoilage, you shouldn't consume it:
1. Unpleasant smell: Do you notice any change in the original smell of your sour cream? Does it smell like mold? If yes, then consider tossing it away because your sour cream is unsafe to eat.
2. Change in color: The original color of sour cream is white. If it has become yellow or discolored, that's a surefire sign of spoilage due to fungi and bacteria growth. Don't think twice. Toss it away!
3. Mold: If you see any signs of mold on the surface of sour cream, then you should discard it immediately. Don't even think about scooping the mold off the top and convincing yourself that it's safe to eat that way. Trust me, it's not.
3 Ways To Use Up Leftover Sour Cream
Let's say that you have stored a bit more sour cream than you needed and now you're anxious about its expiration date and potential spoilage.
What is the best thing to do? As always, the best thing to do is to find a way to use the sour cream in recipes, so that it doesn't go to waste. Here are my favorite recipes with sour cream.
1. Sour Cream Coffee Cake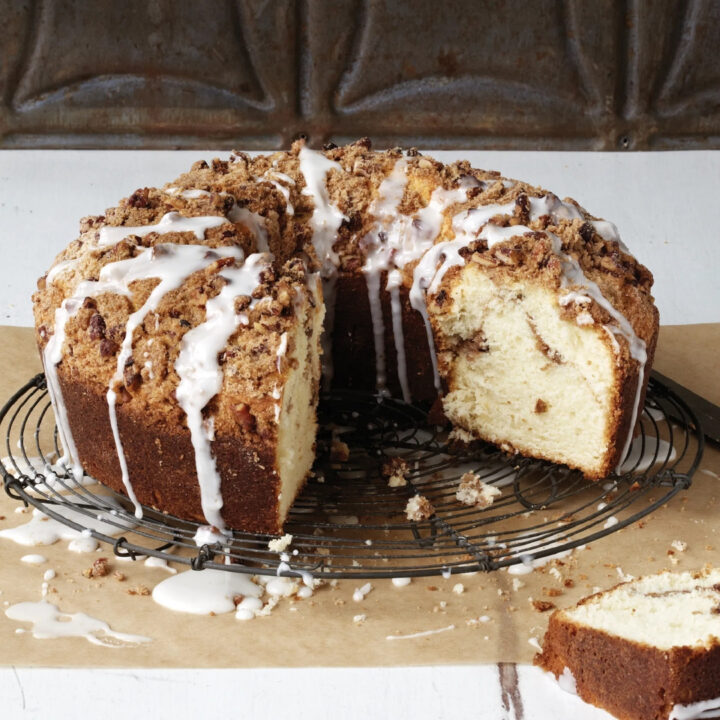 Sour Cream Coffee Cake
If you're a coffee lover (and even if you're not), this cake will be your favorite morning routine!
Ingredients
1/4 tsp baking soda
1/2 cup granulated sugar
1/2 cup salted butter (1 stick)
1 large egg
1/2 tsp baking powder
1 cup all-purpose flour
1/2 cup sour cream
1/2 tsp vanilla extract
Topping:
1 tsp ground cinnamon
1 cup pecans (chopped)
1/4 cup brown sugar
Instructions
Step 1: Preheat the oven to 350°F, and grease a baking pan with your oil of choice.

Step 2: Mix the topping ingredients in a bowl and set aside.

Step 3: Place butter and sugar in a mixing bowl and mix until it becomes fluffy. Then add eggs and continue mixing. Finally, add vanilla and sour cream and mix together.

Step 4: Add the baking soda, flour, and baking powder in a separate bowl and whisk together. Add this to the butter mixture. Mix well until both mixtures are combined.

Step 5: Pour half of the batter into the pan. Then sprinkle half of the topping mixture over it. Add another layer of batter (the other half) and sprinkle with the remaining topping mixture.

Step 6: Bake for 35 - 45 minutes and allow it to cool before serving.
Nutrition Information:
Yield:

9
Serving Size:

1
Amount Per Serving:
Calories:

318
Total Fat:

22g
Saturated Fat:

9g
Trans Fat:

1g
Unsaturated Fat:

11g
Cholesterol:

55mg
Sodium:

157mg
Carbohydrates:

29g
Fiber:

2g
Sugar:

17g
Protein:

4g
2. Creamy Salad Dressing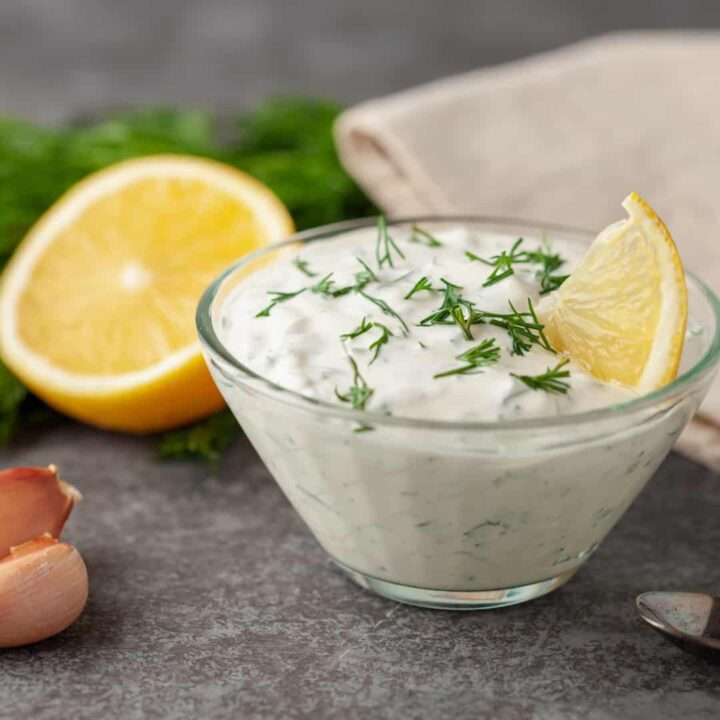 Creamy Salad Dressing
If I had to describe this salad dressing in three words, it would be: creamy, refreshing, and tasty. It is a perfect pairing for almost any dish.
Ingredients
3 green shallots (trimmed, thinly sliced)
2 tablespoons extra virgin olive oil
1/3 cup whole-egg mayonnaise
1 teaspoon Dijon mustard
2 tablespoons white wine vinegar or fresh lemon juice
1/4 cup fresh parsley leaves (finely chopped)
1/3 cup sour cream
Instructions
Step 1: Place all the ingredients in a bowl. Whisk until combined, and season to taste.
3. Sour Cream And Onion Pasta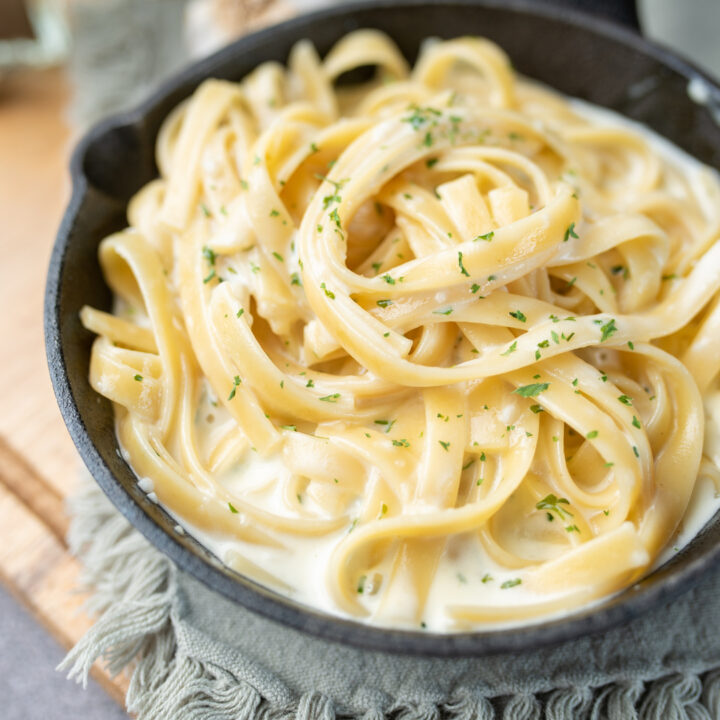 Sour Cream And Onion Pasta
Whenever I have some leftovers (especially sour cream), I usually mix them with pasta and a few other ingredients. That's exactly how this recipe came to life.
Ingredients
5 oz pasta
1/2 cup milk
1/4 cup fresh chives (sliced)
1/2 cup sour cream
1 tablespoon flour
1.5 tablespoon butter
salt and freshly ground pepper
Instructions
Step 1: Cook pasta according to the instructions provided on the package. I prefer my pasta al dente.

Step 2: Place the butter in a frying pan and allow it to melt over low heat. Then add the flour and stir. Turn up the heat to medium-low and cook for 2 to 3 minutes.

Step 3: Pour the milk into the sauce while whisking on medium heat. When the sauce thickens, turn off the heat and add the sour cream. Whisk!

Step 4: Add the cooked pasta to the sauce and mix well. Then add the chives. Season with salt and pepper to taste.

Nutrition Information:
Yield:

2
Serving Size:

1
Amount Per Serving:
Calories:

349
Total Fat:

22g
Saturated Fat:

12g
Trans Fat:

1g
Unsaturated Fat:

6g
Cholesterol:

62mg
Sodium:

264mg
Carbohydrates:

31g
Fiber:

2g
Sugar:

6g
Protein:

8g
Enjoy! 😊