If I had a penny for every time someone said you couldn't make delicious frosting without butter, I would be more prosperous than Elon Musk by now. I agree that butter has an important role in frosting, but it's not irreplaceable (just like everything else in the world).
Lord knows that nothing motivates me more than my sheer determination to prove others wrong. After hours and hours of research, I can say that I've finally found the best frosting recipes without butter!
I've tried every single one of these recipes and I can proudly say that the end result was equally delicious as if I used butter.
I hope my words will motivate you to do the same. That being said, below are my favorite frosting recipes without butter accompanied by butter substitutes you can use in frosting recipes.
4 Homemade Frosting Recipes Without Butter (My Top Picks)
From cream cheese frosting to powdered sugar glaze, these are my favorite frosting recipes without butter:
1. Cream Cheese Frosting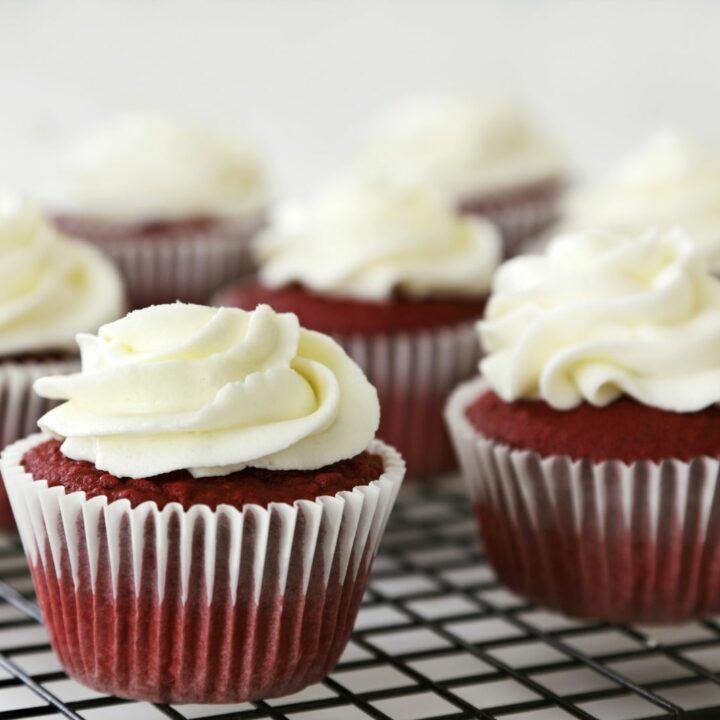 Cream Cheese Frosting
Cream cheese is definitely the best alternative for butter you can use in frosting because of its smooth and creamy texture.
Ingredients
8 oz cream cheese
1 cup powdered sugar
1 tbsp vanilla extract
¼ cup milk or heavy cream
Pinch of salt
Instructions
Step 1: Place the cream cheese in a mixing bowl and beat it with a paddle attachment in your mixer until it reaches a creamy texture.
Step 2: Slowly add the powdered sugar to the cream cheese. Then add milk or heavy cream and combine together. Finally, add vanilla extract and a pinch of salt.
2. Whipped Cream Frosting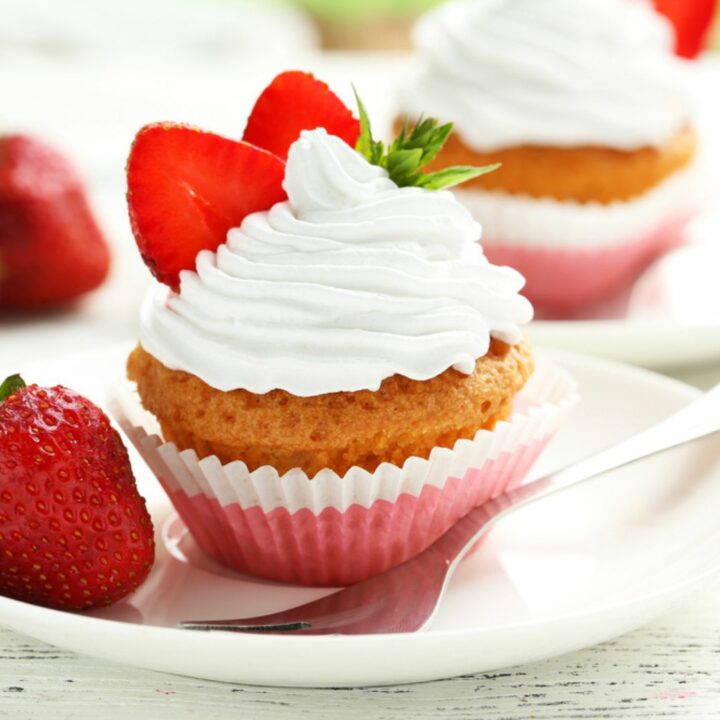 Whipped Cream Frosting
This frosting is perfect for delicate desserts such as angel food cake.
Ingredients
1 cup heavy whipping cream
1/2 cup granulated sugar
1 tsp pure vanilla extract
1/4 tsp salt
2 tbsp water
Instructions
Step 1: Add the whipping cream, vanilla extract, and a pinch of salt and whisk together. Then, gradually add the sugar. Add some water if needed.
Step 2: Once the whipped cream frosting is done, it should form peaks. You can store it in an airtight containe
3. Chocolate Frosting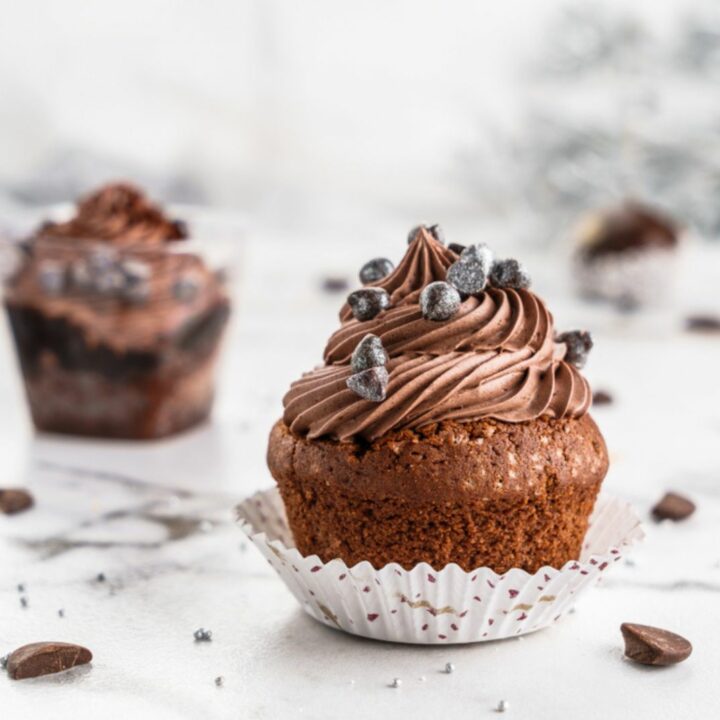 Chocolate Frosting
I like to use this chocolate frosting for chocolate cupcakes without butter.
Ingredients
1/2 cup margarine
1/2 cup shortening
1 cup powdered sugar
3 tablespoons cocoa powder
1 teaspoon lemon zest or lemon juice
3 tablespoons milk
Instructions
Step 1: Melt the shortening and margarine together. Then use a hand mixer to whisk them together. Add the milk and lemon juice. Mix until everything is combined.
Step 2: Add the powdered sugar and cocoa powder, and combine well. You can also add almond extract to this mix for an enhanced taste.
4. Powdered Sugar Glaze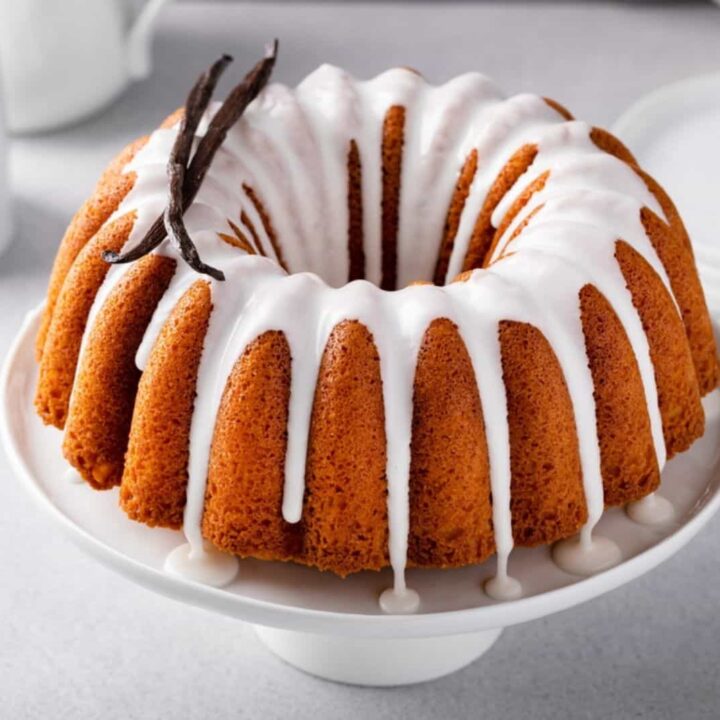 Powdered Sugar Glaze
Powdered sugar glaze is my number-one choice when I'm preparing muffins or donuts.
Ingredients
4 cups confectioners' sugar
8 tablespoons milk
1 teaspoon vanilla extract
Instructions
Step 1: Add the sugar and vanilla to your mixing bowl while you slowly stir in the milk. Keep stirring until the glaze becomes smooth in texture.
7 Substitutes For Butter In Frosting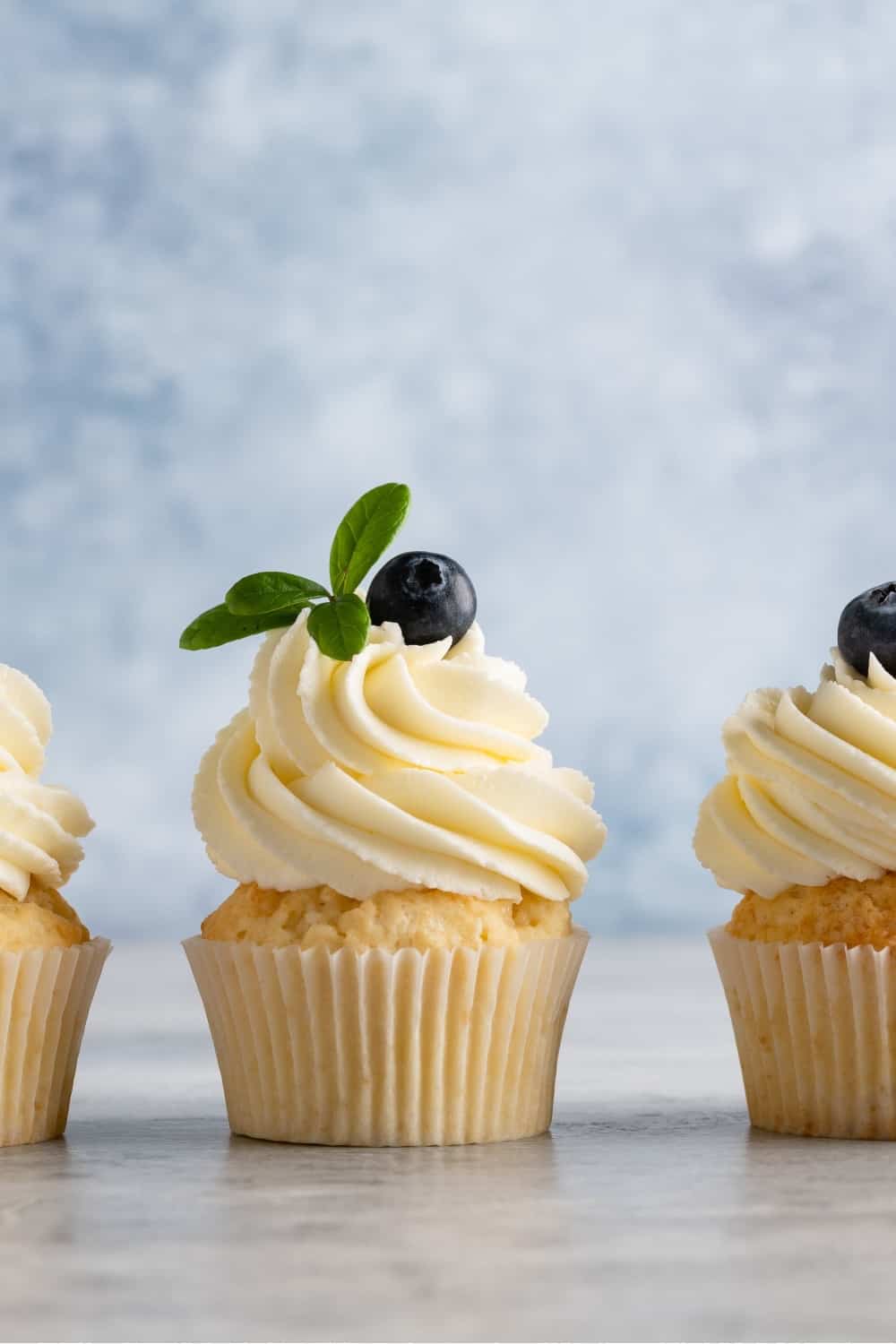 Knowing which butter substitutes are most suitable for frosting will help you find the right one for your dessert. Also, you can use any of these substitutes for butter in the recipes above.
1. Butter-flavored or butter-unflavored shortening
Substitute ratio: 1:1
If you don't want to use butter in the frosting, then butter-flavored or butter-unflavored shortening is a great substitute that will give you that creamy texture.
However, you should keep in mind that these two are a bit different. The butter-flavored shortening has a deeper yellow color and it's more rich in taste. Contrary to it, the butter-unflavored shortening is white in color and it has a less intense flavor.
2. Margarine
Substitute ratio: 1:1
Margarine is my second favorite substitute for butter in frosting because you can use it in almost any recipe that calls for butter. One of the cons of using margarine instead of butter is that it will not provide a creamy texture and rich taste as butter does.
3. Vegan butter
Substitute ratio: 1:1
If you're looking for a non-dairy, plant-based version of butter, then vegan butter is your best bet! Vegan butter is typically made of vegetable oils such as palm oil, soybean oil, or coconut oil.
There is a wide array of vegan butter available and I suggest that you choose the ones that have the firmest texture. In case you're having some doubts regarding plant-based butter, here are the pros and cons of vegan butter to consider.
4. Coconut oil
Substitute ratio: 1:1
When kept at low temperatures or in the fridge, coconut oil becomes solid, and it looks exactly like butter but only in white color. If you think that coconut flavor won't pair well with the dessert you're making, then choose some other butter substitute from the list.
Also, keep in mind that coconut oil will become liquid around 23°C, so you should store your coconut frosting and the dessert in a cool place. In case you want to melt coconut oil, it's best done by putting the jar in hot water.
Additionally, here's why coconut oil is good for you. Well, making a frosting with coconut oil would be a great first step toward your coconut journey!
5. Cream cheese
Substitute ratio: 1:1
As the name implies, cream cheese will give you a creamy texture similar to butter. Before using cream cheese as a substitute for butter, you should let it soften to room temperature. What I really like about cream cheese is its mild taste which pairs well with almost any dessert out there.
6. Heavy whipping cream
Substitute ratio: 1:1
If you want one of the creamiest frostings ever, then you use heavy whipping cream instead of butter. Remember that frosting with whipping cream can't survive high temperatures (just like frosting with coconut oil). Besides substituting it for butter, you can also substitute heavy cream for milk.
7. Sweet cream butter
Substitute ratio: 1:1
Sweet cream is the antonym for sour cream. Now, what's the difference between butter and sweet cream butter?
Well, sweet cream butter is made of pasteurized fresh cream and salt, while regular butter is made of churning milk or cream. This type of butter is sweeter and lighter in color. Also, it's perfect for icing.
My Conclusion: We Should Normalize Icing Without Butter
Why would we stick to traditional icing made with butter when we have so many options (read: substitutes for butter) that we can use in frosting recipes?
Butter substitutes aren't only healthier in terms of their fat content, but some of them are also less expensive than butter. So, let's not make things complicated but accept frosting recipes without butter as the new delicious!