One of the most popular and delicious types of sandwiches out there is certainly a turkey sandwich.
As the name suggests, its main ingredient is turkey, most often turkey leftovers from Thanksgiving.
Aside from turkey and various other ingredients, choosing the right cheese can be a game-changer when it comes to turkey sandwiches. So, using the best cheese with a turkey sandwich is something you should take seriously.
That's exactly why I wrote this article to help you find the best cheese for your turkey sandwich.
11 Best Cheeses With Turkey Sandwich
It is time to reveal to you my list of the 11 best cheeses with turkey sandwiches that will give your sandwich the dose of flavor and texture it deserves. I will start with a classic and my personal favorite.
1. Gouda Cheese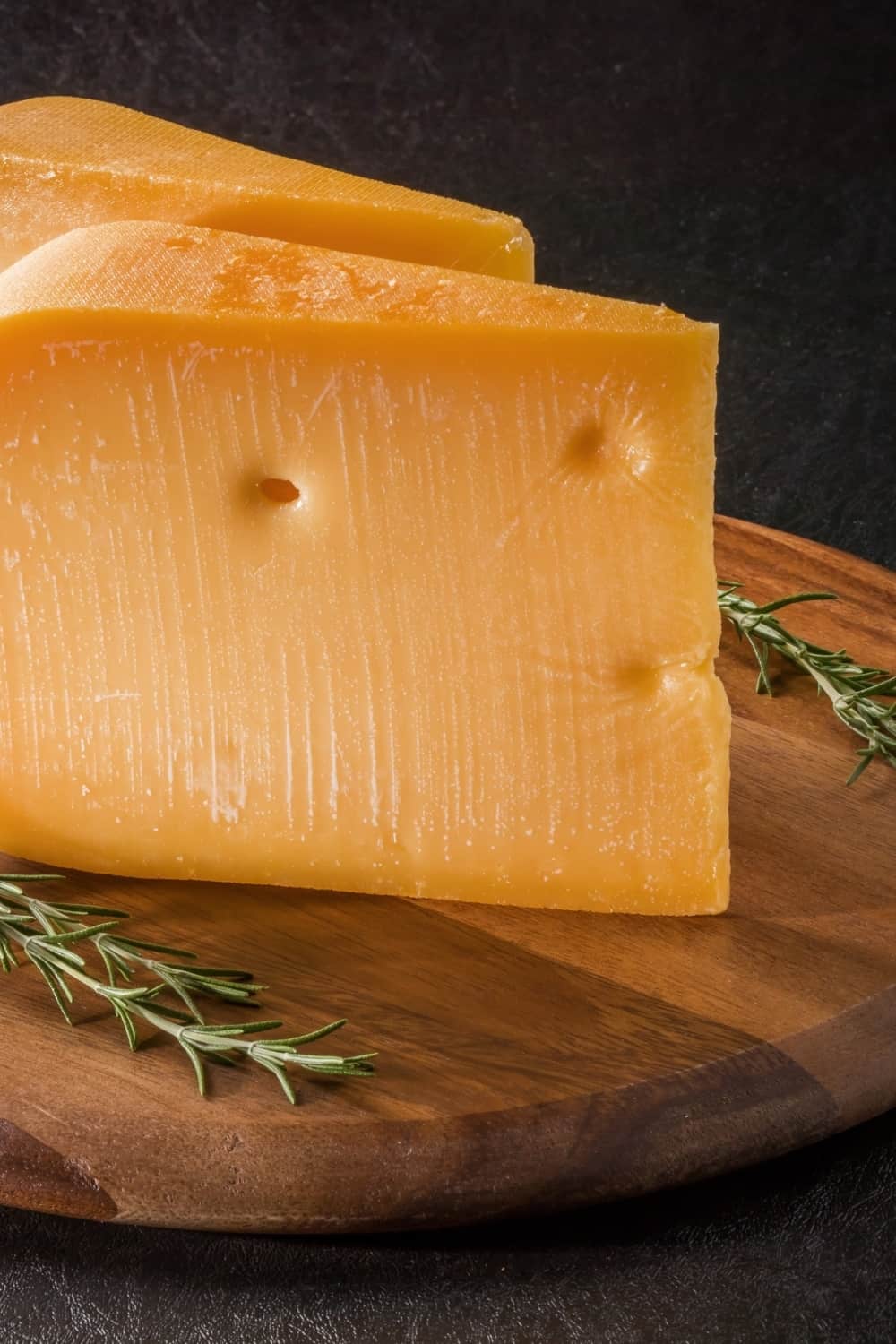 If you are going for a classical turkey sandwich with cooked turkey meat, cheese, lettuce, and some other veggies like tomatoes, gouda is the perfect companion. I'm not saying this just because of its taste but also because of the nutrition facts and health benefits of gouda.
It is a semi-firm cheese that has a sweet and creamy, yet mild flavor that will perfectly enrich your favorite sandwich.
You can use it in both hot and cold turkey sandwiches. However, if you want to grill it, it is best to use young gouda cheese because it melts perfectly and is much smoother than aged cheese.
2. Provolone Cheese
Next on my list of best cheeses with a turkey sandwich is the one that comes from Italy named "Provolone".
It is quite similar to gouda cheese in terms of flavor because it is also very mild. However, it can provide you with smokey and nutty undertones that go very well in combination with roasted turkey breast.
Provolone is the perfect type of cheese for cold turkey sandwiches that incorporate ingredients like whole grain bread, pesto mayonnaise, and baby spinach leaves.
However, because it is a semi-firm cheese that melts quite well, it can also be incorporated into hot turkey sandwiches.
3. Brie Cheese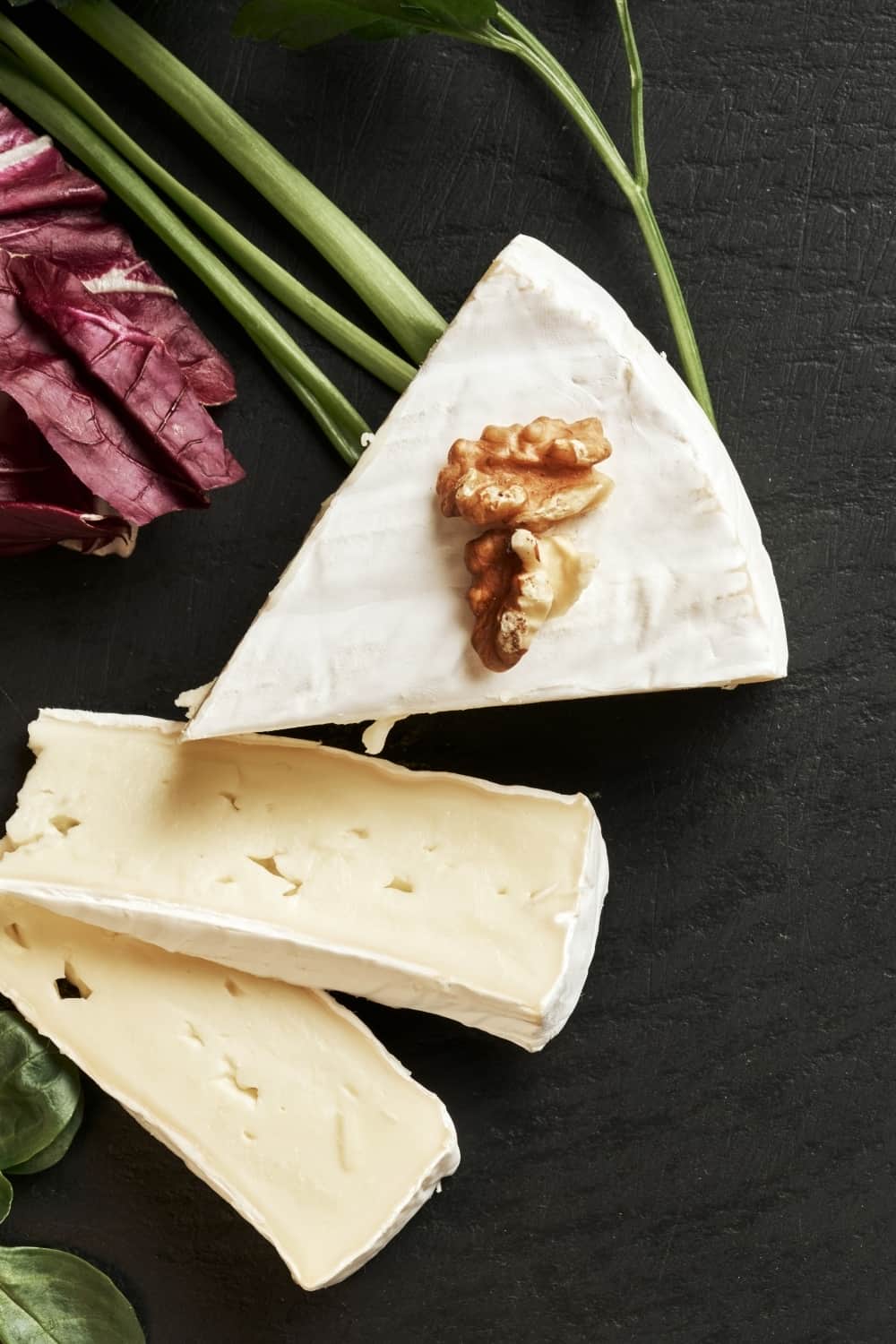 If you prefer a little stronger flavor in your turkey sandwich, but still don't want to overpower that amazing flavor that comes from the turkey itself, brie cheese is your best bet.
This French cheese that can be made from either cow's or goat's milk will also provide your sandwich with nutty and fruity flavors without being overpowering.
However, if your taste buds are more sensitive and can't stand more intense flavors, you can always add some mild cheese alongside brie and you will solve the problem in no time.
I also have to emphasize that this cheese goes perfectly with cooked turkey and cranberry sauce.
And, if you have any turkey leftovers from Thanksgiving, be sure to use them in a sandwich with the listed ingredients.
4. Edam Cheese
Club sandwich craves Edam cheese and if you are making one, you just need to add this delicious cheese. It is a semi-hard cheese that comes from the Netherlands and it is popular for many years.
The most important thing for us is that it can be successfully incorporated into our turkey sandwich and it can provide it with salty and savory flavors that are not too overwhelming, which is most important in the end.
Aside from the great flavor, Edam cheese also has a smooth texture and is quite creamy. What more could you ask for?
If you want a more intense flavor, aged Edam cheese is a solution.
5. Havarti Cheese
It is another semi-hard cheese made from cow's milk and it comes from Denmark. In the past, it was also known as Danish Tilsit because it was created by Hanne Nielsen, a woman from Denmark.
Although it has a springy texture and a combination of sweet and acidic tastes, Havarti cheese is quite mild and that makes it a good cheese for your turkey sandwich.
I would suggest you use this cheese if you are making a grilled turkey sandwich because it will enrich its flavor without overpowering the flavors of other ingredients.
6. Emmental Cheese
Emmental cheese is a type of cheese that is incorporated into a turkey sandwich by those people who eat it because of the cheese itself.
It is not like the previously mentioned types of cheese because it has a more robust flavor and firm texture. Aside from that, it can provide your sandwich with a fruity and nutty flavor.
It doesn't go well in every type of turkey sandwich, but it can shine in those made with darker leg and thigh meat, as well as some other ingredients like iceberg lettuce, Dijon mustard, and pickled gherkins.
I have to say that this type of turkey sandwich is not for everyone. But, for those who are trying to surprise their taste buds with something powerful, it is definitely a winner.
7. Monterey Jack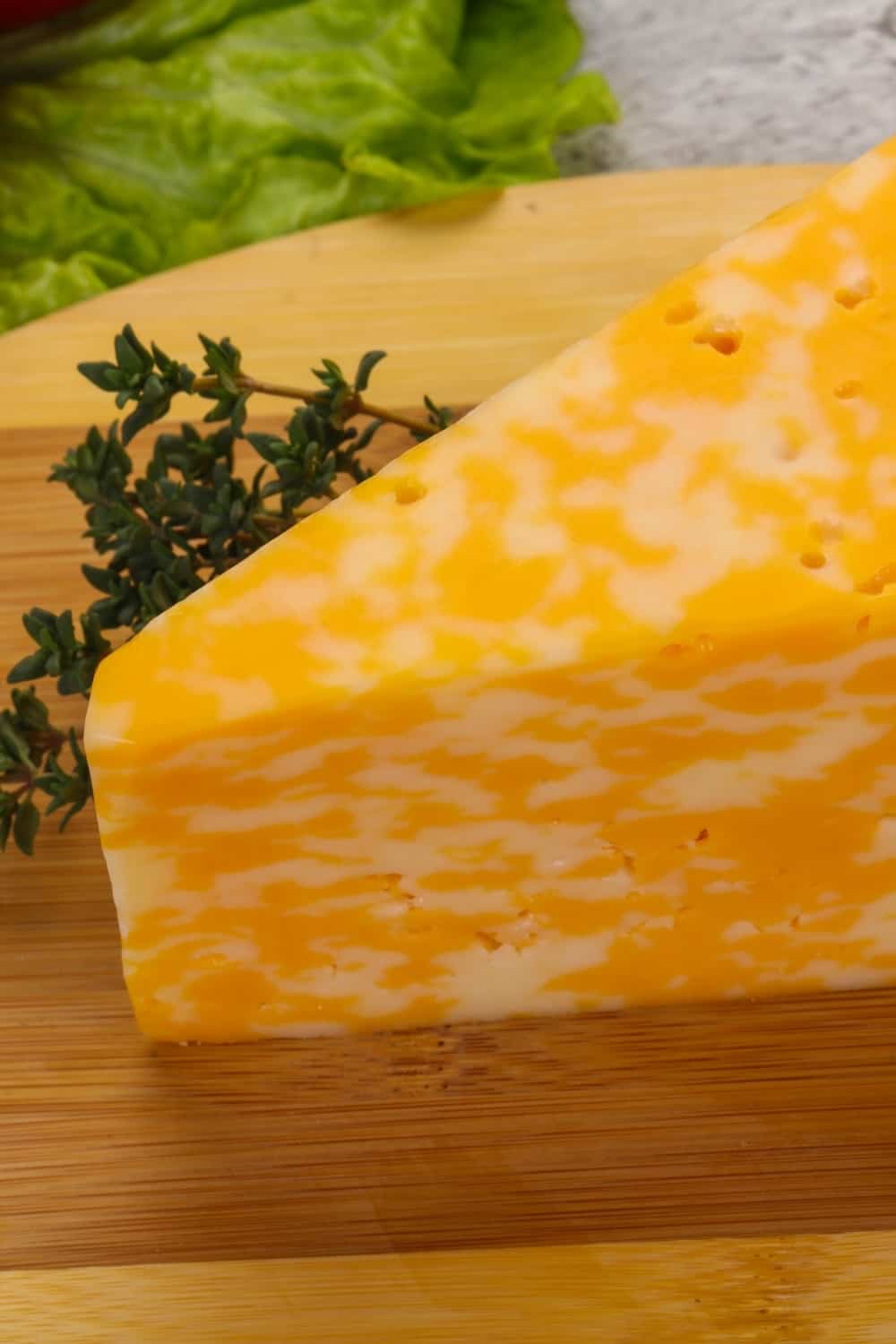 I think Monterey Jack cheese is one of the best cheeses for a hot grilled turkey sandwich.
It is a semi-hard cheese that melts perfectly under the grill, providing you with that specific softness and creaminess that you are looking for.
Aside from that, this cheese has perfect sweet undertones that can enrich the flavor profile of your sandwich.
At the same time, that sweetness is not overwhelming at all, so you shouldn't worry that it will overpower other ingredients.
Ingredients that go best with Monterey Jack include creamy avocados, spicy jalapenos, and grilled bacon that will give your sandwich that extra salty pick.
8. Colby Jack Cheese
Here is yet another Jack, but its name isn't Monterey. It is Colby Jack cheese and it comes straight from the USA.
Just like most American cheeses, Colby Jack is also cheese made from cow's milk. It is a semi-hard cheese that has a slightly nutty flavor and it goes well with turkey and leftover beef chili.
Since it has an astonishing melting capability, it is a perfect type of cheese for grilled turkey sandwiches.
And if you really want to make the best of it, combining it with its best cheesy friend, Monterey jack, will be your best culinary decision.
9. Cheddar Cheese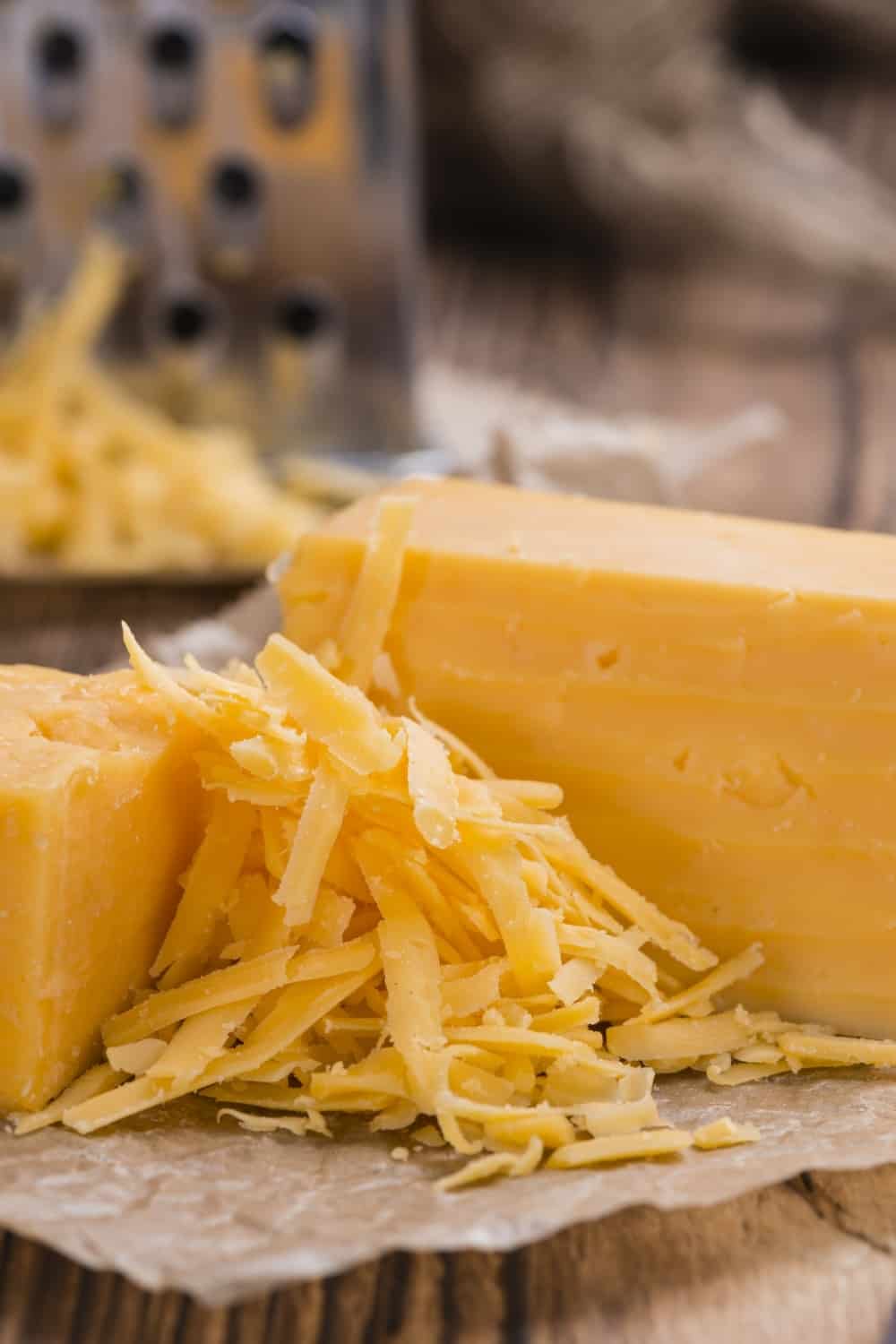 There are just a few people who don't know about the classic one better known as cheddar cheese. It is a versatile type of cheese that can be enjoyed on its own or incorporated into various types of dishes.
Needless to say that cheddar cheese is one of the most popular cheeses for tacos as well. But, is cheddar a good cheese for a turkey sandwich?
Many would answer negatively to this question since it is a quite strong cheese with an earthy, pungent taste, as well as a hard and crumbly texture.
And that is true with most types of turkey meat. However, if you combine it with smoked turkey, this cheese will bring out the best taste you have ever experienced.
Alongside some other ingredients like cherry tomatoes and red onions, it will take you on a wild journey of wonderful flavors.
So, if anything, you should at least give it a try.
10. Parmesan Cheese
Yes, it is a strong and intense cheese that has a hard and crumbly texture and you know that it is not a perfect combo for your turkey sandwich.
However, this popular aged cheese that comes from Italy, also known as Parmigiano Reggiano, can be a great addition to your sandwich if you know how to use it.
So, if you want a stronger flavor with sweet and tangy undertones at the same time, sprinkle a small amount of parmesan onto it and that will provide you with a great flavor profile that is not too overwhelming.
It works quite well in a hot toasted panini alongside properly cooked turkey breast.
11. Pecorino Romano Cheese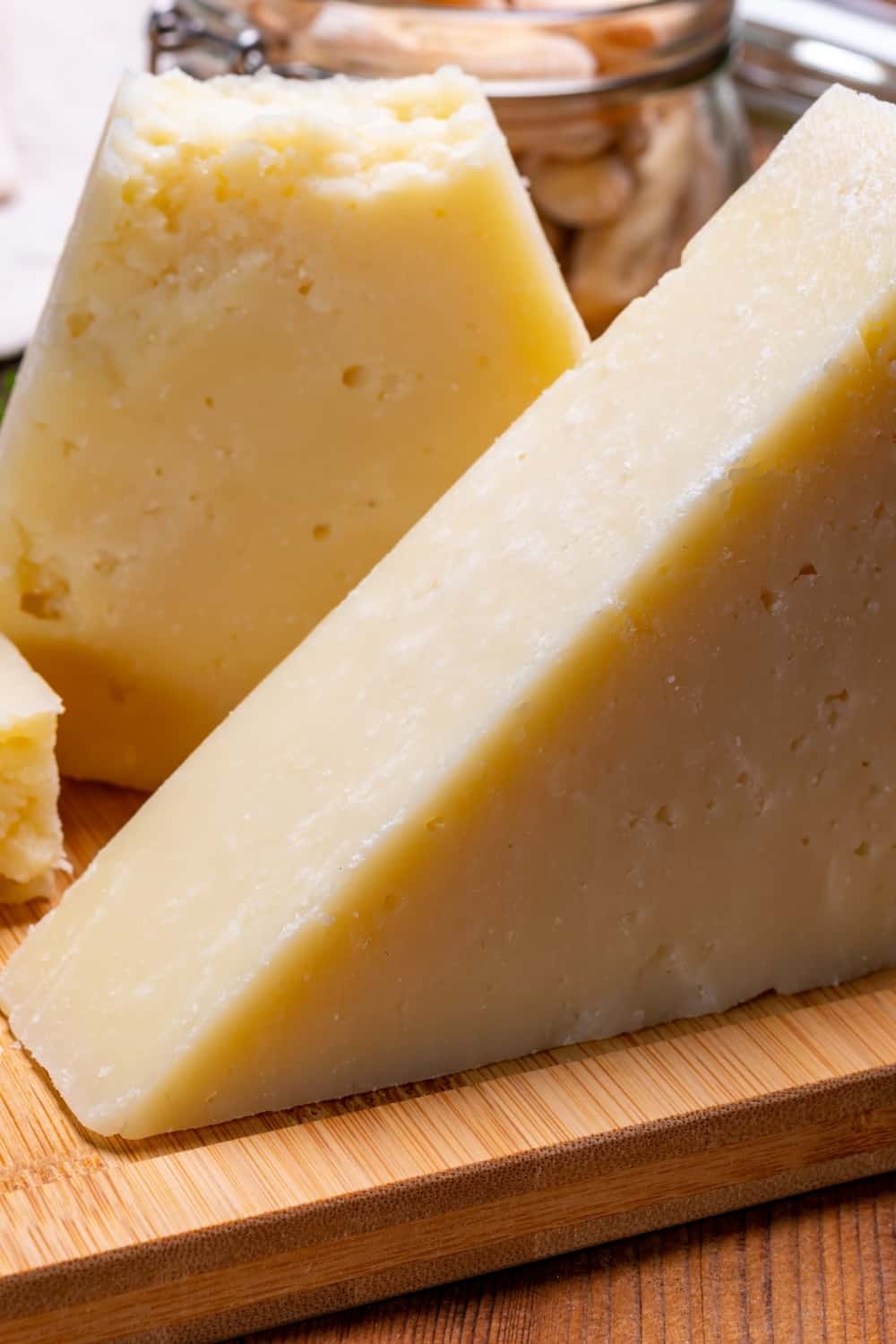 My final cheesy recommendation for your turkey sandwich is Pecorino Romano cheese.
It is a hard cheese with a slightly acidic flavor.
It is quite similar to Parmesan cheese and these cheeses are interchangeable, i.e. Parmesan cheese can be a great substitute for Pecorino Romano and vice versa.
Because of that, Pecorino Romano can not be used with every type of turkey meat. Just like with Parmesan, Pecorino Romano works best with properly cooked turkey breast in a hot toasted panini.
Also, make sure that you don't add too much to your sandwich because it may be too overwhelming.
Ingredients That Go Well With Turkey Sandwich And Cheese
I will also briefly go through the main ingredients in the sandwich, as well as a few least common ones, but ones that can enrich the flavor profile of the sandwich a lot.
• Bread: The first and most obvious one is bread. A sandwich without bread isn't actually a sandwich, but a bunch of ingredients that don't have any purpose.
There are various types of bread and each and every type adds something special to the flavor profile. However, white bread, Rhodes white bread, and French bread are among the classics.
There are also some other interesting types of bread that you can use for your turkey sandwich including Rustik oven, sourdough bread, and potato bread.
And, if you are a health enthusiast, the best bread for your turkey sandwich is definitely whole wheat bread.
• Butter or Mayonnaise: If you want to soften your sandwich or give it that creamy undertone, it is best to use real butter. If you don't have any butter, mayonnaise can be a decent alternative.
• Turkey Meat: Whether it is deli meat, smoked turkey, roasted turkey, or leftover turkey, every type works well in a turkey sandwich.
You just need to slice it thinly, incorporate it into your sandwich alongside other ingredients, and go for it.
• Other amazing ingredients: Some other ingredients that can go well with turkey are lettuce, cranberry sauce, bacon, apple, tomato, mustard, and sprouts.
If you want to eat a healthy version of a turkey sandwich, alongside whole wheat bread, it is best to incorporate avocado into it because it is creamy and flavorful, and it can provide you with numerous health benefits.
One Delicious And Healthy Turkey Sandwich Recipe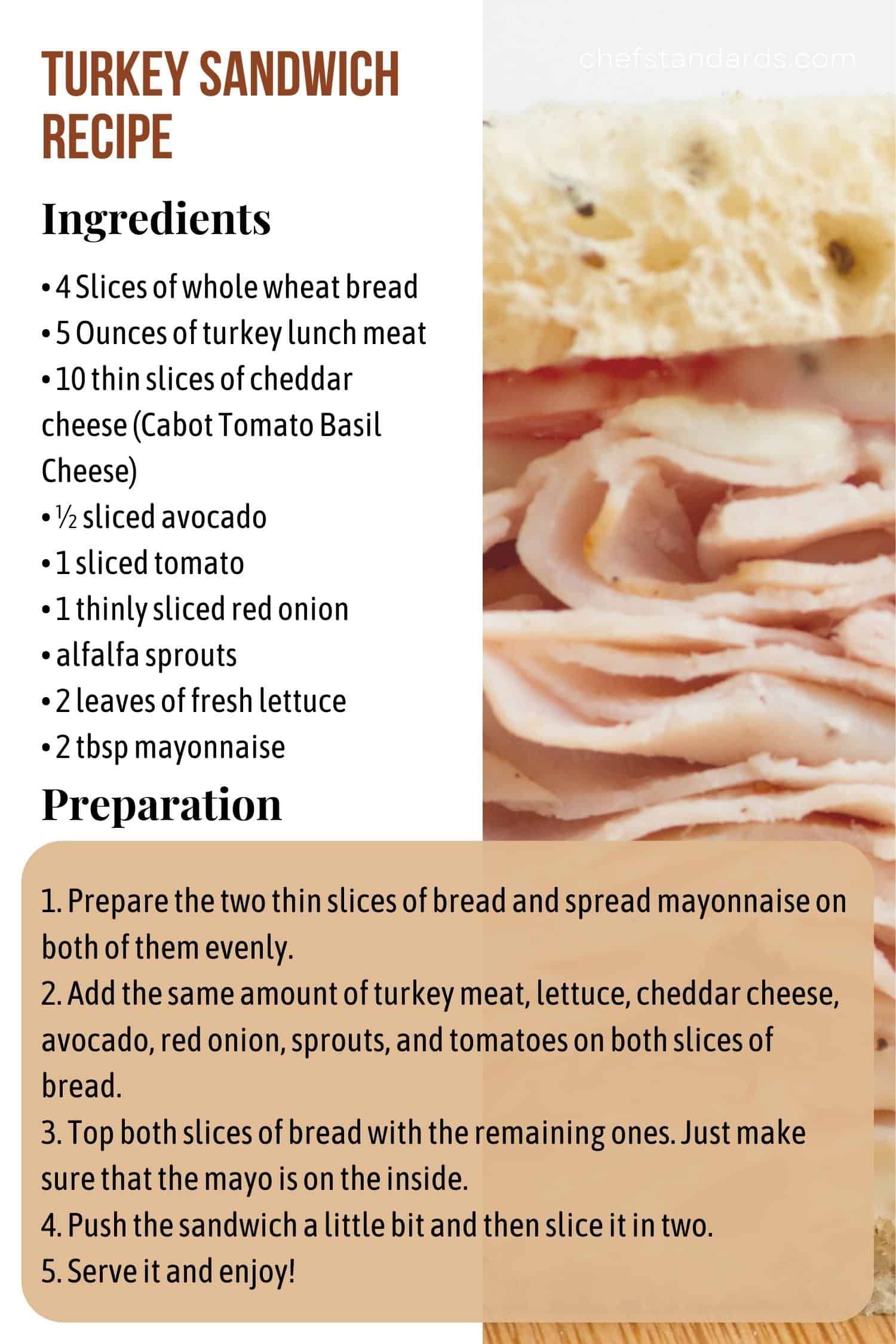 Making a sandwich is not something close to quantum physics and everybody knows how to put a few ingredients on a slice of bread. However, making a delicious sandwich that is healthy at the same time, is a piece of culinary art.
Let's take a look at the ingredients and preparation of one of those turkey sandwiches.
Ingredients:
• 4 Slices of whole wheat bread
• 5 Ounces of turkey lunch meat
• 10 thin slices of cheddar cheese (Cabot Tomato Basil Cheese)
• ½ sliced avocado
• 1 sliced tomato
• 1 thinly sliced red onion
• alfalfa sprouts
• 2 leaves of fresh lettuce
• 2 tbsp mayonnaise
Instructions:
1. Prepare the two thin slices of bread and spread mayonnaise on both of them evenly.
2. Add the same amount of turkey meat, lettuce, cheddar cheese, avocado, red onion, sprouts, and tomatoes on both slices of bread.
3. Top both slices of bread with the remaining ones. Just make sure that the mayo is on the inside.
4. Push the sandwich a little bit and then slice it in two.
5. Serve it and enjoy!
What Is Your Perfect Cheese For Turkey Sandwich?
I am sure that you now have a broader picture of making a delicious turkey sandwich that will serve your taste buds well.
With these great recommendations, you will be able to quickly find the best cheese with a turkey sandwich and make one according to your favorite recipe.
If you're still looking for more cheese ideas for turkey sandwiches, here's my final one: cheese roux concentrate. Bon appetit!